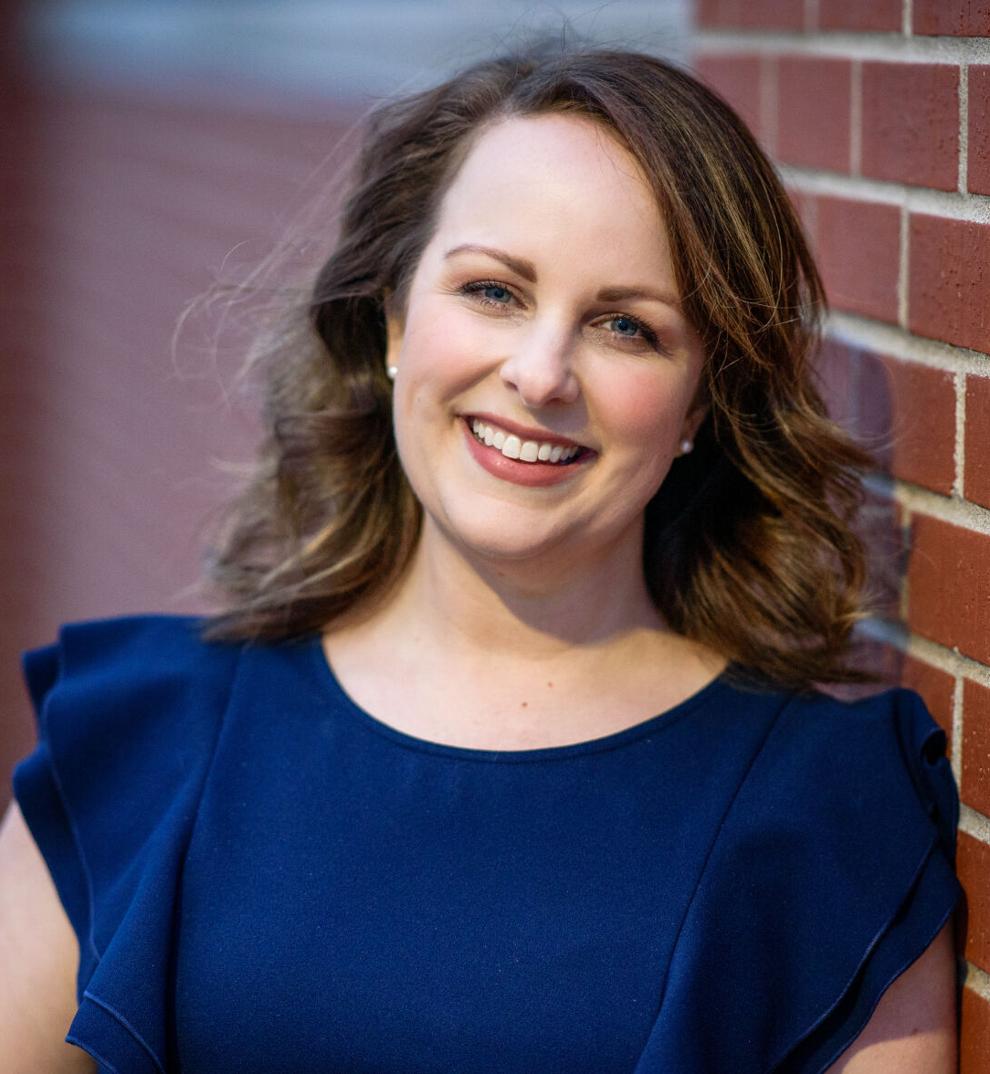 Rev. Hannah Coe will preach her first sermon as the senior pastor of Calvary Baptist Church in Waco Sunday.
In April, the church selected Coe as its new pastor. For the past six years, she was the associate pastor of children and families at First Baptist Church in Jefferson City, Missouri.
"For a number of years, I admired the legacy of Calvary Baptist Church among colleagues and friends impacted in deeply formative ways during their time at Calvary," Coe said. "I am overjoyed to join this legacy through the honor of serving as Calvary's next pastor."
Coe earned a bachelor's degree in interactive creative therapy at Berry College in Rome, Georgia; and her master of divinity with an emphasis in pastoral care from Mercer University's McAfee School of Theology in Atlanta. She was ordained into the ministry at her home church, First Baptist Church of Athens, Georgia, where she was also a member of the ministerial staff. She and her husband David, a human resources professional, have three daughters.
Coe "is particularly gifted in relationship building and pastoral care. She is a thoughtful and engaging leader who believes that discernment is key to preaching and teaching," said Dr. Deirdre Fulton, associate professor of Hebrew Bible/Old Testament in the Department of Religion at Baylor University and co-chair of the 11-member pastor search committee at Calvary.
The hiring of Coe marks the third time that a woman will fill the role of senior pastor at Calvary. In 1998, Julie Pennington-Russell took the position and became the first woman to pastor a Southern Baptist church in Texas. In 2017, Mary Alice Birdwhistell was promoted from associate pastor to senior pastor at Calvary. Pennington-Russell is now senior pastor at The First Baptist Church in the city of Washington, D.C.; and Birdwhistell is pastor at Highland Baptist Church in Louisville, Kentucky.
"Our pastor search team loves her preaching, her content, her approach and style, and her wonderful pastor's heart is going to be a rich gift to all of us. All her references testify to what we experienced – a deep, authentic pastoral presence," said Dr. Doug Weaver, interim chair and professor of Baptist studies in the Department of Religion at Baylor and co-chair of the search committee.
Calvary Baptist Church was founded in February 1928, when the congregations of Provident Heights Baptist Church and Brooks Avenue Baptist Church voted to merge. It has been located at 18th Street and Bosque Boulevard for 93 years.