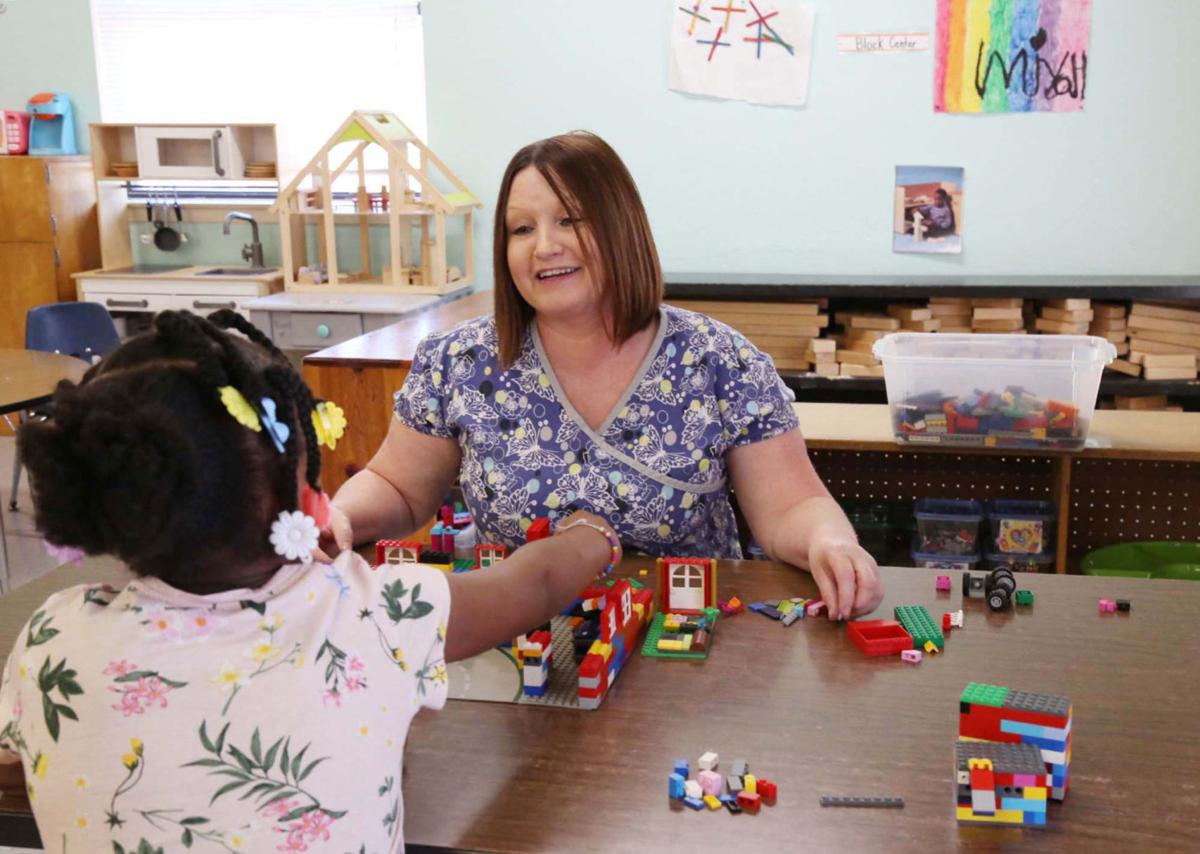 With schools closed and 70 percent of Central Texas child care centers shuttered because of the COVID-19 outbreak, parents who have been home with their children may find themselves scrambling for child care services when the economy starts to reopen.
Since pandemic-related measures began in mid-March, the number of children enrolled in child care arranged through Heart of Texas Workforce Solutions in a six-county region around Waco has fallen from 2,300 to 440 as of last week, said Julie Talbert, who heads the regional child care program. The number of licensed child care centers operating in the state-subsidized program has fallen from 132 to 50, with 29 in McLennan County, she said.
"Child care is considered to be an essential business," Talbert said. "Child care teachers are essential workers, and they stay open so other essential workers can continue to work. The overriding guidance now is the safest place for your child is at home, and so if they work from home, they are not eligible to attend child care."
Some smaller child care centers may not reopen because of economic reasons or lost workforce. Others may reopen but will not be able to care for as many children as they did before because of stricter governmental regulations and controls. So as the nation begins to emerge from coronavirus-induced seclusion, what will parents do with their children with no schools, possibly no summer camps and fewer open facilities?
"It will be interesting to see how supply and demand works out as the economy starts to reopen," Talbert said. "We are not aware of any day care providers who closed down forever, but some steps the Texas Workforce Commission have taken are to make sure child care is available as the economy opens up. The child care industry being open is very vital to the success of being able to open up our economy."
Many child care centers who closed were following the lead of their respective nearby school districts, she said. Now that schools are closed for the year, many providers are waiting to hear from parents about their work schedules and needs for child care.
Child care centers are licensed and regulated by the Texas Department of Health and Human Services. The department has placed a number of restrictions on those facilities remaining open during the pandemic, including limiting the number of children to enhance social distancing policies as well as one can with a bunch of playful toddlers.
Maggie Stinnett, one of the all-time great Baylor basketball players and a former juvenile probation officer, owns and operates Little People's Learning Center at 1407 N. New Road. It has not closed but has reduced the number of children cared for, the kids of essential workers. She employs 17 and is licensed for 150 children. During the pandemic, the center is caring for 40 children, she said.
"My life has been the love of children and youth," she said. "To me, it never dawned on us to shut down because parents rely on us to provide for their families. If they have to go to work, where would they place their kids? They have to pay electric bills, car notes, rent and all the other things. They are essential workers, so if they can't go to work, what wold happen to the structure of our system."
Since the pandemic, the center uses infrared thermometers on children when they arrive, the cleaning crew has increased diligence, hand sanitizers are at the front desk and parents cannot enter the building, Stinnett said.
"We used to do family-style eating, but we can't do that now," Stinnett said. "We serve them now and we try to keep 6 feet apart. All these things we are doing now are probably going to become our new normal."
The Workforce Solutions child care program provides help for low- to moderate-income families to afford child care. Applications for child care are online at www.hotworkforce-covid19.com/child-care.
More information for parents looking for child care is available at frontlinechildcare.texas.gov. As others return to work, they can find available child care centers who are registered on that website, she said.
Concerned about COVID-19?
Sign up now to get the most recent coronavirus headlines and other important local and national news sent to your email inbox daily.