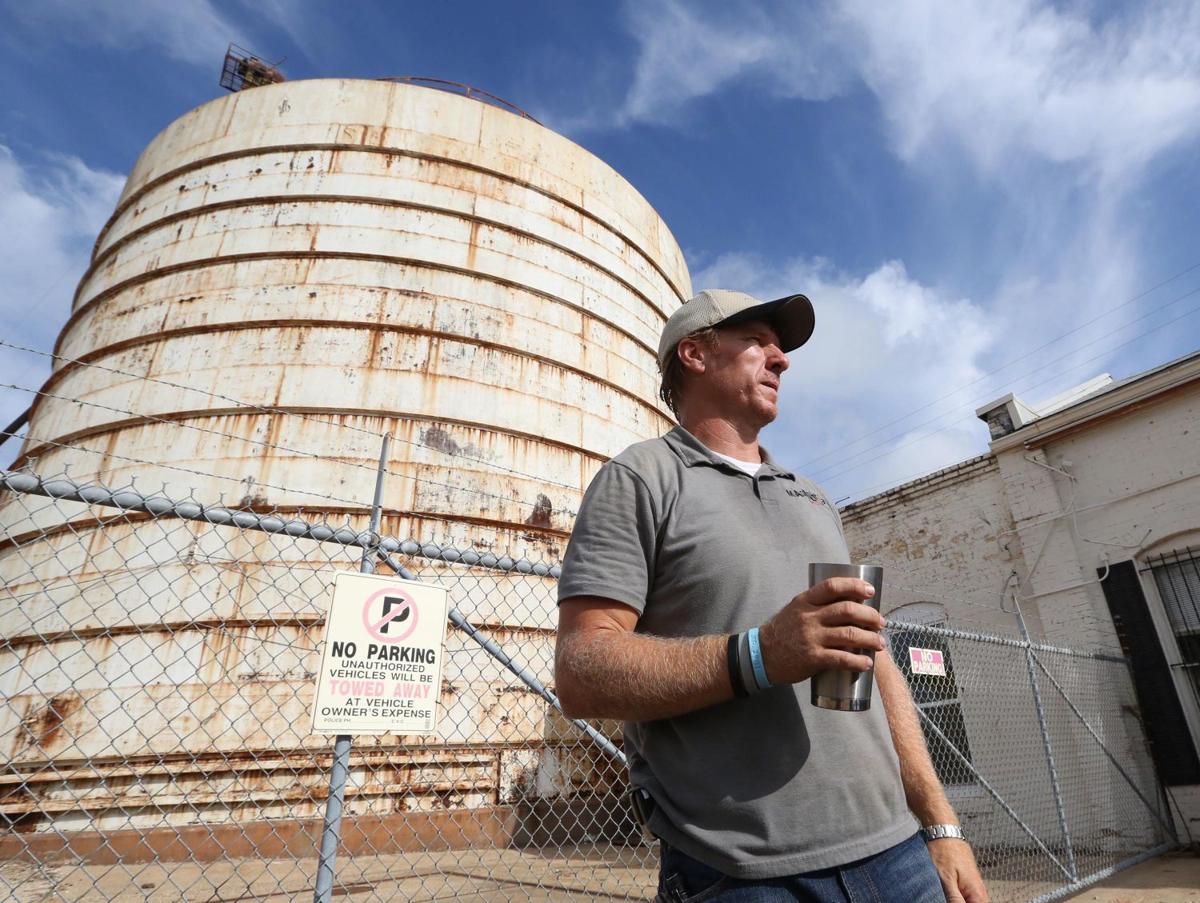 The three-year legal squabble between "Fixer Upper" TV star Chip Gaines and his former business partners appears headed to trial as the animosity between the parties continues to build.
Judge Jim Meyer of Waco's 170th State District Court denied motions by both sides to anoint them victors after a 30-minute hearing Thursday. The judge said the June 8 trial date will be postponed, likely until the fall, because of the unpredictable nature of how and when jury trials will resume amid the coronavirus pandemic.
Gaines and his team of attorneys asked Meyer to grant a summary judgment in their favor by ruling that Gaines prevailed in his counterclaims against Waco attorneys John L. Lewis and Rick L. Clark, his former business partners in Magnolia Realty before Gaines and his wife, Joanna, became household names with their HGTV show "Fixer Upper."
Lewis and Clark, through their attorney, John Mabry, asked Meyer to dismiss Gaines' counterclaims against the pair, which include breach of contract, fraud and defamation allegations. The judge denied the motions from both sides.
In February, Meyer granted a summary judgment at Gaines' request, dismissing Lewis' and Clark's fraud and breach of contract allegations against Gaines and leaving only Gaines' counterclaims unresolved in the dispute, which appear headed to a jury after multiple failed attempts to resolve the case.
Gaines filed his counterclaims two years after Lewis and Clark filed their original lawsuit, which alleged Gaines bought out their partnership in the struggling real estate company while failing to divulge that the pilot for his reality TV show had been picked up for national broadcast by HGTV.
Both sides said last month that there was a chance at a walk-away resolution to the case with certain provisions, including an agreement by Gaines to drop his counterclaims and Lewis and Clark promising not to appeal Meyer's summary judgment ruling. However, on Thursday, both sides declared victory, ramped up their rhetoric and said they are eager for trial so Gaines and Lewis and Clark can clear their names.
"From the very beginning, the actions of Mr. Mabry's clients have mirrored those of two disgruntled business partners who knowingly sold their interests in the business before it became a success," Gaines' spokesman, John Marsicano, said after Thursday's hearing. "The judge dismissed all their claims, and now it is our turn to hold Mr. Lewis and Mr. Clark accountable for their actions and we look forward to doing so at trial."
Mabry countered after the hearing that Gaines is the one now trying to get money from Lewis and Clark.
"At this point in time in the litigation, Chip Gaines is the aggressor," Mabry said. "He is the only one with claims pending, and they are against John Lewis and Rick Clark. And just like Mr. Gaines wanted to defend his honor, John and Rick want to defend their honor against his claims, and they look forward to going to trial and letting a jury decide who is telling the truth."
The original lawsuit filed by Lewis and Clark alleged Gaines offered to buy out their interests in Magnolia Realty while withholding knowledge that "Fixer Upper" had been picked up by HGTV.
One of Gaines' attorneys, Todd Patterson, said after the hearing that Lewis defamed Gaines in a magazine interview two years ago by implying that Gaines, who he has said could not have predicted the show's popularity at that time, somehow defrauded them through what amounts to insider trading.
"Mr. Gaines has wanted all along to be able to clear his name, and we have that chance now to have a jury trial with his claims against the plaintiffs," Patterson said. "The evidence is going to show that Mr. Lewis represented Mr. Gaines in the negotiations with HGTV, and we have evidence that shows he was negotiating the terms for year one of the show and year two of the show.
"Then he jumps out in In Touch (Weekly) Magazine and says he had no idea about HGTV. That's what this is all about. The negotiations happened in 2012. The pilot was actually done in Mr. Lewis' backyard. He knew all about the pilot. This is really about two guys who are upset because Chip has been successful, and they feel like they should have gotten some success themselves, which they weren't entitled to."
Lewis has acknowledged he misspoke in the magazine article, but Mabry said but it does not change the validity of their allegations.
"There is a big difference between knowing the pilot is being filmed and knowing the pilot has been picked up and will be aired on national television," Mabry said. "Chip Gaines approached John Lewis about buying his membership interests for the fist time on the same day Mr. Gaines got an email telling him the pilot had been picked up and would be aired on national television.
"In the In Touch (Weekly) Magazine article, he said he didn't know HGTV was involved until two days after the sale, which is incorrect. He did know HGTV was involved, but there is a difference knowing the pilot is being filmed and knowing it has been picked up and will air on national TV. It's a big difference."
Mabry argued at Thursday's hearing that Lewis' misstatements do not amount to defamation. He also argued that Gaines' defamation claims should be barred by because Gaines did not file the counterclaims within the one-year statute of limitations.
Get local news delivered to your inbox!
Subscribe to our Daily Headlines newsletter.