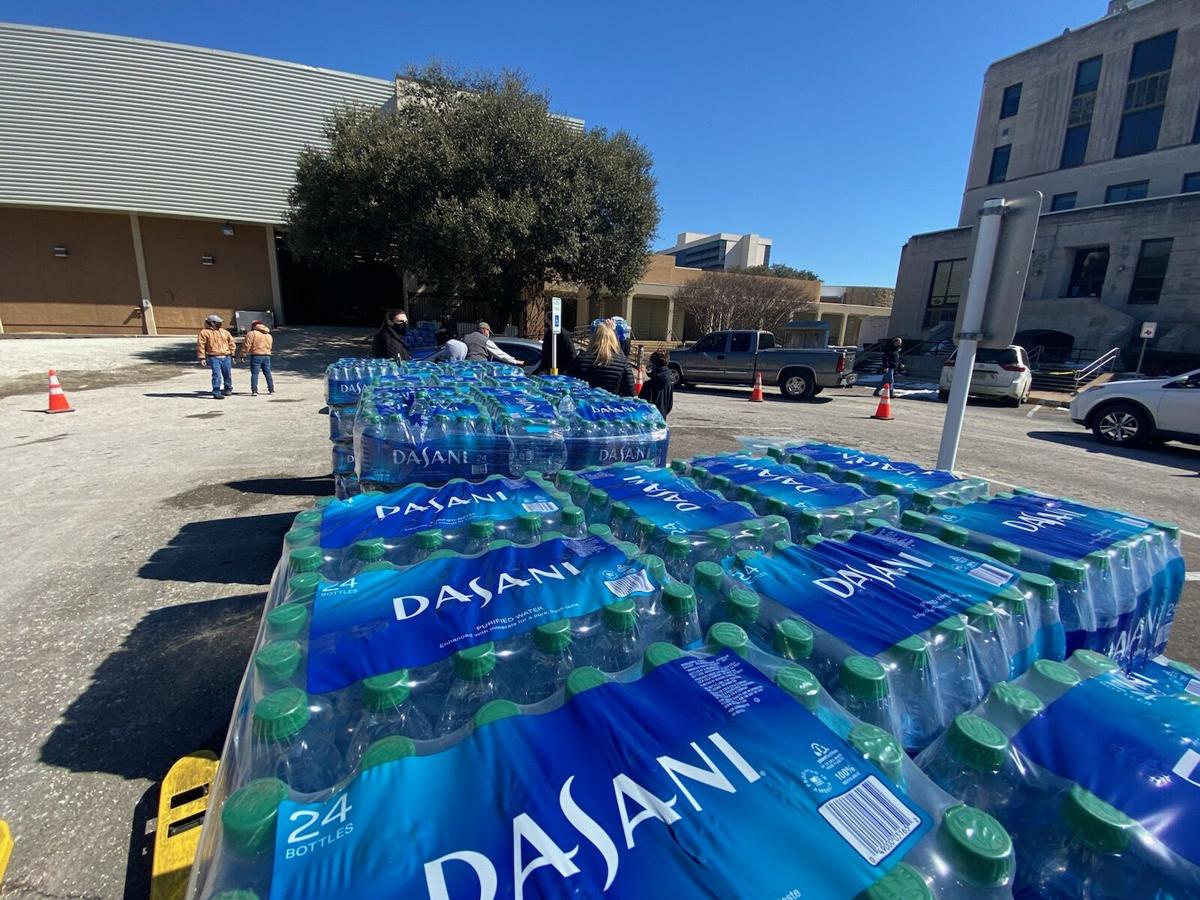 The city of Waco and McLennan County lifted calls for customers to conserve water Sunday night, ending two days of water rationing put in place to preserve a water system that remains under stress.
More than 100 pipe breaks over the last several days threatened to deplete water pressure, but the city never had to issue a boil water notice, avoiding the fate of many cities across Texas in the wake of last week's winter emergency. The city announced Sunday afternoon that laundries and car washes could reopen as of Sunday, and the county followed suit soon thereafter.
"When many communities across Texas had to issue community wide boil water notices, Waco was able to keep the water flowing and avoid a community wide boil water notice," Waco Mayor Dillon Meek said in a news release. "This is the result of a committed City staff and the community working together. I'm so proud of Waco. This was a difficult week and we have challenges days ahead but I know that Wacoans will continue to support each other because that is what we are all about."
Still, leaks resulting from the record stretch of subfreezing weather caused the city to have to pump 41 million gallons of water Sunday, about twice the normal amount, utility officials said.
Utility workers continued through the weekend cutting water to certain parts of the city as needed to make repairs, but the city could not provide a report of how many people are still without water by Sunday evening.
City utility director Lisa Tyer said the city shut off water mains to about 500 residences on Saturday after leaks on Friday forced workers to cut their water mains. She said between 200 and 300 of those notices have been lifted as of Sunday night.
City employees distributed free water donated by Coca-Cola Bottling Co. at a pickup site near the Waco Convention Center on Saturday and Sunday.
The city of Waco received 18 more pallets of water from the Federal Emergency Management Agency, with eight left as of Sunday night. City spokesman Larry Holze said the city's Emergency Operations Center will contact surrounding cities hit by burst pipes and damages from the ice storm.
The emergency order went into effect Friday and called on the public to avoid running dishwashers and washing machines, and closed certain businesses. The city and county's top water users must still follow water consumption plans they've submitted to Tyer and Waco City Manager Bradley Ford.
"I am immensely proud of our city staff that braved unprecedented circumstances to serve our citizens and keep the water flowing," Ford said in the same press release. "It was a total team effort that I will remember with respect for many years to come."
The city of Waco and the Waco Foundation have launched a fund to provide grants to certain local nonprofits, mostly focused on repairing homes and providing basic necessities to impacted families. Caritas of Waco will be a partner agency to the Waco Foundation and will receive additional support from the fund. Donations can be made at wacofoundation.org/winterstorm.
Photo gallery