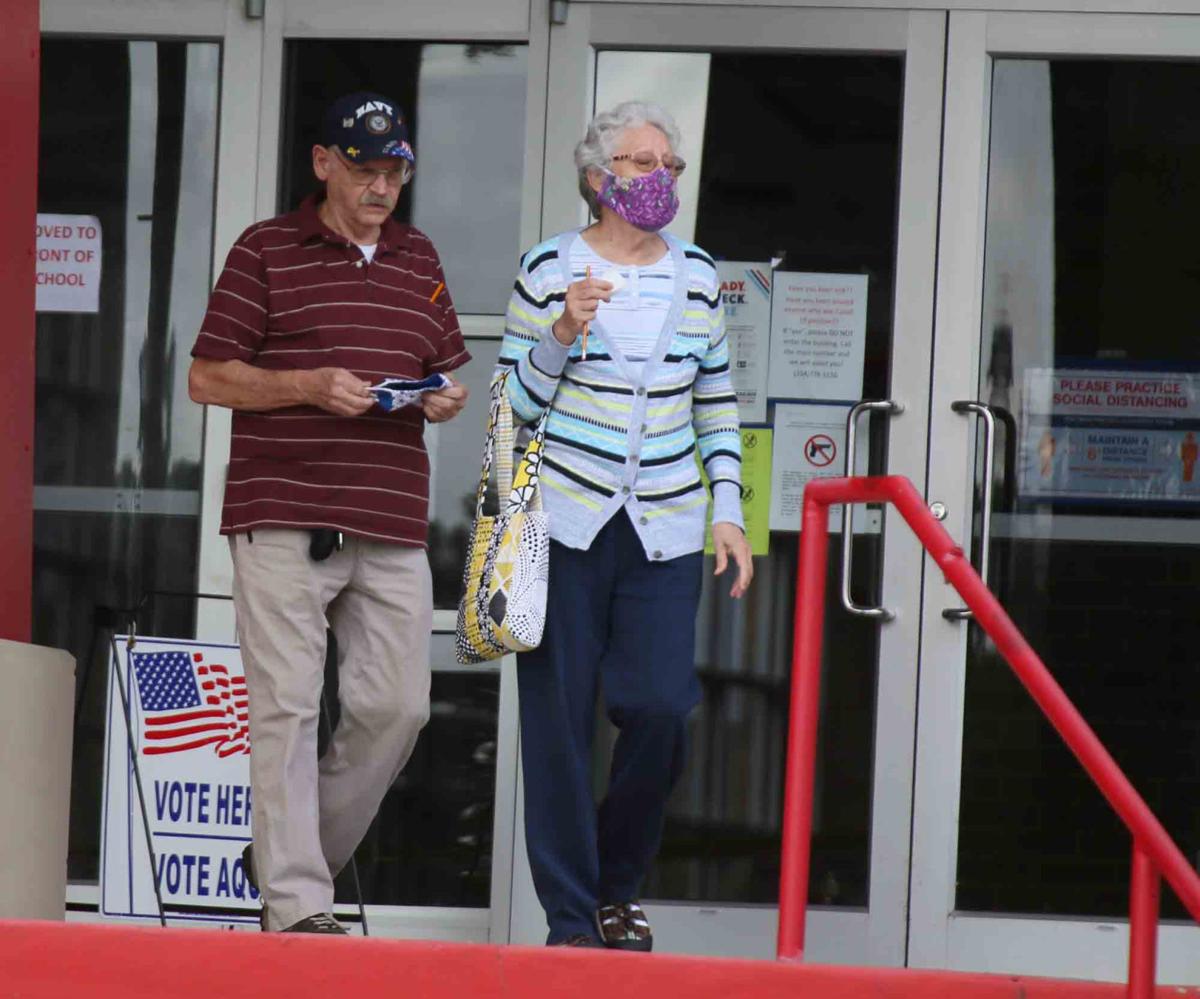 City of Waco officials and Waco and Midway schools, who had considered holding separate elections in November, have decided instead to contract with the McLennan County Elections Office to conduct joint elections.
So instead of the city and the school districts having to spend considerably more money, rent their own voting machines, hire their own election workers and ask voters to stand in different lines on Nov. 3, voters will find the city and school candidates at the top of their ballots, McLennan County Elections Administrator Kathy Van Wolfe said.
"I think that will be great for the voters," Van Wolfe said. "They can now have everything they are eligible to vote on on one ballot and they will just have to stand in one line to vote and won't have to stand in line for city and schools and one for the county."
Waco City Secretary Esmeralda Hudson said the Waco City Council is set to vote Aug. 4 to contract with the county. City leaders asked her to explore the options of partnering with Waco and Midway schools to hold separate elections. She said after reviewing the situation, it just makes more sense, especially during the COVID-19 pandemic, to contract with the county for joint elections.
"A lot of city governments feel they want to protect the integrity of the general election," Hudson said. "In May, when cities and schools normally hold their elections, those are nonpartisan races and the focus is on the city and schools. The ballot in November is a presidential ballot and it is a partisan ballot that some feel takes away from a nonpartisan ballot."
Mayor Kyle Deaver said the city wanted to explore its options, but thinks "in these unprecedented times" that it is more feasible to contract with the county.
Hudson said it would cost the city an estimated $100,000 to hold a separate election and about $30,000 for the city to contract with the county, which already has election workers, voting sites and voting machines in place.
The last time the city and WISD held its own elections — without contracting with the county elections office — was May 2012, Hudson said.
"But the key then is we didn't have as many polling locations," she said.
Texas Gov. Greg Abbott issued a proclamation Monday extending the early voting period for the Nov. 3 election by nearly a week. Under the new order, early voting in person will begin Tuesday, Oct.13 and continue through Friday, Oct. 30.
"As we respond to COVID-19, the state of Texas is focused on strategies that preserve Texans' ability to vote in a way that also mitigates the spread of the virus," Abbott said in a statement. "By extending the early voting period and expanding the period in which mail-in ballots can be hand-delivered, Texans will have greater flexibility to cast their ballots, while at the same time protecting themselves and others from COVID-19."
Oct. 5 is the deadline to register to vote and Oct. 23 is the deadline to apply for mail-in ballots.
Van Wolfe said there will be 34 polling locations on election day and five early voting centers. Besides, Waco, Waco ISD and Midway ISD, 24 other entities are contracting with the county to conduct their elections, she said.
McLennan County will pay 33.75 percent of the estimated $210,000 for the total cost of the election, Van Wolfe said. The city of Waco and Waco ISD will pay 14 percent each and Midway ISD will pay 7 percent, the total based on the number of polling places within those jurisdictions.
Now that straight-ticket voting has been eliminated and election workers are wiping down each voting machine after each use, Van Wolfe said voting takes a bit longer than it used to. So election workers will be extra vigilant to make sure voters practice social distancing while standing in line. Those extra measures will require her office to hire about 300 poll workers, more than in normal times, she said.
Also, other coronavirus-fighting measures such as buying face shields and masks for workers, pens that voters can keep to sign in with and pencils used to dial up their favorite candidates will increase election costs, as they did in the July 14 primary runoff.
"Normally with the presidential election in November, we have a lot of people who want to work the election, but I don't know about this time because of COVID-19," Van Wolfe said.
At least three elections workers who worked the polls in Robinson tested positive for COVID-19 after the primary runoff, but it has not been determined where they contracted the disease.
Kyle DeBeer, WISD chief of staff, said the board considered separate elections and wanted to gather as much information as possible before making its decision to contract with the county. The board considered that the most feasible option, he said.
Get local news delivered to your inbox!
Subscribe to our Daily Headlines newsletter.