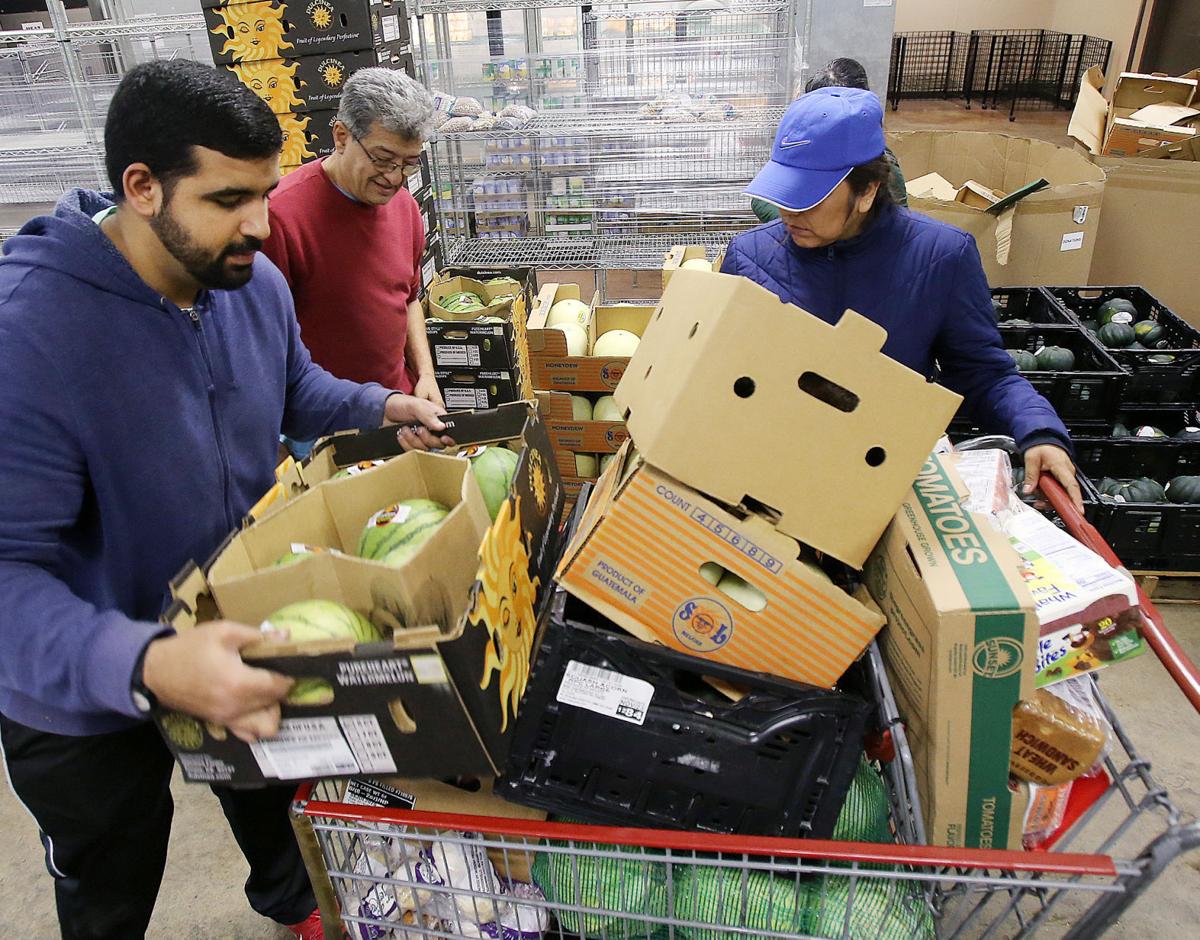 Waco nonprofits received another $95,000 Tuesday from a community fund to assist those hard-hit by the COVID-19 pandemic to secure food, housing and prescription drugs and pay utility bills.
The money comes from the COVID-19 Community Response Fund formed by the Waco Foundation and the United Way of Waco-McLennan County.
The $95,000 disbursement will be divided among the Advocacy Center for Crime Victims and Children, Caritas and Mission Waco. The first round of funding went to Caritas, Mission Waco, Salvation Army and Economic Opportunities Advancement Corp.
The fund has grown to $220,000, said Stephanie Dunnam Mabry, senior director of resource development and external affairs at United Way.
"We are thrilled to see the community come together in this way to support its neighbors in a time of unexplainable crisis," Tiffani Johnson, United Way's senior director of impact and engagement, said in a news release. "As this pandemic continues, we are hopeful that this second round of funding will provide relief for more county residents experiencing the daily stressors associated with income loss and food or housing insecurity."
Making the $95,000 in contributions were the First National Bank of Central Texas, the Allergan Foundation and local private donors, the release said.
"I'm proud to partner with these local nonprofits that are on the front lines of this pandemic every day, working to make sure our community members are taken care of," Waco Foundation executive director Ashley Allison said in a news release.
The fund was established with a $25,000 gift from the Waco Foundation and a $100,000 gift from United Way, which received seed money from the Allergan Foundation, L3Harris Technologies, Wells Fargo, Truist Foundation and Texas Mutual: Workers Compensation Insurance.
All organizations will follow their own protocols to distribute funds directly to individuals and families needing food, housing, utilities and childcare.
Businesses and individuals are invited to contribute to the fund to address longer-term needs the pandemic may create.
Construction to CaritasIn other news, Caritas of Waco has received a $54,000 pledge from Webber LLC, the contractor that has a $321 million contract to expand and reconstruct Interstate 35 through Waco. Webber is the Houston-based subsidiary of Ferrovial Construction.
"Webber's largest hard-bid construction project is in Waco, where our local employees are active members of the community," said Webber president and CEO Jose Carlos Esteban in a news release.
"While COVID-19 has forced us to adapt to changing working conditions, we have been blessed to be in an industry that is able to continue working," Esteban said. "This donation will help those in the Waco community that have not been as fortunate by providing meals and other much needed services."
Thanking Webber for the donation, Caritas co-executive director Ann Owen said the money will help clients pay rent or mortgage payments, buy prescription medications or receive emergency gasoline vouchers.
The donation, said Esteban, is part of a larger campaign called "Ferrovial Together COVID-19" that has donated $400,000 to Texas food banks.