The first COVID-19 death in McLennan County came March 31 and hit close to home for many in addition to family and close friends because the 49-year-old man who died was Phillip Perry, principal at G.W. Carver Middle School.
Three months later, the county had seen 10 deaths, the same number it saw this past week alone, including the deaths of a 68-year-old man and a 74-year-old man announced Saturday.
By mid-August, the COVID-19 death toll topped the number of McLennan County residents who had died in the Vietnam War.
Weeks later, it passed the county's fatality tally for World War I. The death toll cracked the century mark Sept. 25 and surpassed the number killed during the 1993 Branch Davidian raid and fire. A week later, more county residents had died than the 114 Wacoans killed in the 1953 tornado.
As of Saturday, COVID-19 had caused the deaths of 147 McLennan County residents, more than any event outside World War II and the Spanish flu pandemic that started in 1918. The toll has climbed that high even with massive control efforts locally and globally, including periods of business closures, restrictions on gatherings, widely practiced individual adaptations and rapid advances in medical understanding.
Based on the most recent year of data available, the disease already would be the third-most-common cause of death in the county, behind heart disease and cancer, which are also the two leading causes nationwide. In 2018, the most recent year for which verified U.S. Centers for Disease Control and Prevention data is available, 397 in McLennan County died from heart attacks or heart disease and 287 died from various forms of cancer.
And although the coronavirus causing COVID-19 is lethal, the great majority of people who contract it survive. Of the 9,846 county residents who have had confirmed cases, an estimated 9,156 have recovered, though that estimate refers to the initial effects and period of being contagious, not potential long-term effects.
That contrast may be shaping community response to the pandemic, whether some view it as a historic, traumatizing event or a bump in an everyday cycle of life that prompts a shrug.
From a perspective of decades spent in working with the dying, in hospice and palliative care, Baylor clinical professor in medical humanities Bill Hoy said he sees a bigger issue in our reaction to COVID-19: Americans' fear of death. Hoy said he feels underlying anxiety and alarmist media coverage has inflated public concern over the disease.
"We don't think death is acceptable at any time. That is a bigger cultural story than COVID," he said.
Hoy said there is a lag of a year or more in the CDC's national database of causes of death, drawn from death certificates, allowing for delayed filing of certificates, corrections and resolution of conflicting decisions.
The accumulating number of COVID-19 deaths, fast approaching a quarter-million nationwide, join a backdrop of some 3 million deaths annually in a national population of 331 million. Slightly more than 2,000 McLennan County residents die in a typical year, with heart disease, cancer and chronic obstructive pulmonary disease, primarily emphysema and bronchitis, contributing more than 800 of those deaths. Pneumonia and flu, incidentally, typically cause about 20 to 25 deaths, compared to the 147 deaths attributed to COVID-19 over almost seven months.
Hoy said funeral home directors confide to him that they are not seeing a major increase in deaths. Recent financial reports for the Houston-based Service Corporation International, one of the country's largest provider of funeral goods and services, and casket manufacturer Batesville Casket Company show only a marginal uptick in business, he added.
Another backdrop to COVID-19 fatalities are the overwhelming number of recoveries, 93% of the reported cases in McLennan County, slightly less than the national recovery rate of 97%.
"We need to hear more of the stories of the people who recovered," Hoy said. "I feel like the news media is adding to the anxiety by reporting the bad news. I've done 26 news media interviews since March and they end up in the cutting room."
Still, Hoy sees the underlying problem as Americans' inability to accept the reality of death, an attitude he feels accelerated in the aftermath of the 9/11 terrorist attacks that punctured an American sense of invulnerability.
"We don't take bad stuff very well," he said.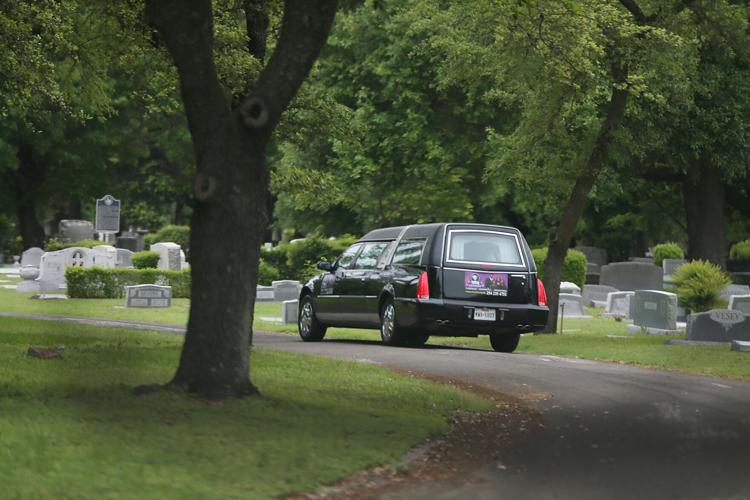 Without the major changes to daily life, the continuing toll of the disease could be higher.
"It's important to recognize the 144 deaths we've had is during a time we've been talking about masking and social distancing and testing and contract tracing," Waco Family Health Center CEO Dr. Jackson Griggs said Thursday.
Griggs has been a prominent part of a chorus of city and county leaders urging residents to take action against the spread of the coronavirus. While deaths have been an important marker for the disease, the months ahead will show secondary impacts in deaths from other diseases left untreated and lifelong impaired health for some survivors, he said.
The strand of rugged individualism in the Texas psyche may be impeding efforts for communitywide behavioral change as some have opposed mandatory masking orders or business shutdowns as unnecessary intrusions of government power.
"Individualism is one of the great strengths of America and American culture, but it does have a shadow side," Griggs said.
Assuming that life can return to normal for some as long as the people most susceptible to severe illness with COVID-19, primarily those over age 65 or with other health issues, take precautions amounts to "magical thinking," he said. Nursing homes have reduced residents' contact with outsiders, implemented frequent testing of staff and visitors, restricted group activities and increased cleaning, yet still the coronavirus gets through, Griggs said.
Baylor University religion professor Candi Cann has studied how cultures react to death and how they use rituals in the process, often inventing new ones. In her 2014 book "Virtual Afterlives," she found that societies shifting more of their social communications and interactions online also move their funeral memorials and mourning online.
COVID-19 is no different, altering how we remember our dead and loved ones as well as celebrate meaningful transitions in life. Its contagion and lethality force community protection measures that restrict embraces, kisses and hugs; close conversations; and large groups.
"I think this is very real trauma that has to be acknowledged. Birthdays, weddings, graduations — we've lost a structure to our lives that give them meaning," Cann said.
She contributed to the collaborative paper "Death, Grief, and Funerals in the COVID Age" that encourages creativity in replacing rituals stopped by COVID-19: family members separated by distance going online to remember a loved one at a specified time, drive-by candlelight vigils or virtual memorial spaces created online.
Waco's Wilkirson-Hatch-Bailey Funeral Home has handled the funeral arrangements for perhaps two dozen local COVID-19 victims, owner and President Hatch Bailey said.
"(COVID-19) has complicated grieving for people," Bailey said.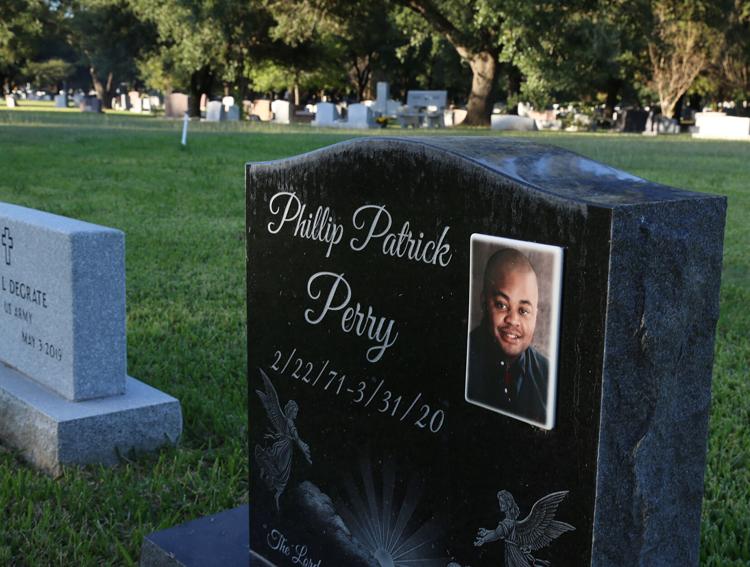 Some funerals have been confined to the immediate family, and some larger memorial services have been postponed to an indefinite future. Families and friends have been unable to spend final moments with a dying loved one. Former ways of coping with loss have been put on hold.
"That leaves a lot of people not able to have a time, date and place to express their grief," Bailey said. "I really feel for those people."
Acknowledging individuals and families grieve in their own ways, Bailey, like Cann, counseled a greater understanding at this time.
"We're finding our way and doing well with what we are faced with. People are creative and finding little things truly make a difference. … We all need to extend grace to each other," Bailey said.
Cann said she fears social polarization could lead to victim-blaming and stigmatizing rather than the hard work of sustained community action.
"I think people are done with the pandemic, but the pandemic is not done with us yet," she said.
Personal experience and proximity shape perception. Cann had planned a spring break visit to Italy with her sister, Lynn, who lives in New York. New York, however, was swamped with COVID-19 cases in March, and Lynn contracted the disease. Her case proved mild and she recovered, but she would tell Cann about going to work and seeing refrigerated trucks outside hospitals, awaiting bodies to store when funeral homes were overwhelmed.
Then COVID-19 surged in Italy and Cann saw images of overwhelmed hospitals and shuttered communities in the country she had planned to visit. In Texas, however, things seemed different — the danger less imminent.
"In Texas, you can sort of isolate yourself," Cann said.
Michael Muehlenbein, chair of Baylor's anthropology department, blames a world awash in information for helping muddy the waters about a serious new disease that demands a response.
"We're living in an infodemic. … There's a massive amount of malicious information out there, and we are COVID-fatigued. There is no doubt," Muehlenbein said.
With a background in infectious disease, he is on both city and Baylor University task forces monitoring COVID-19 and said it frustrates him to see a perception that minimizes the coronavirus and a need to change behavior.
"'Serious' is subjective. The majority of people never know they have it or they have a mild case. But how do you put a price on a life?" he said. "People are terrible at evaluating their personal risk. Humans are complex individuals. They're really, really good at doing things that are bad for them."
From a historian's perspective, time will provide a lens.
"These collective points of mourning become markers for us. They take on a life of their own. Were you here before or after it?" Baylor history professor Stephen Sloan said. "We're in the middle of it now, but in March and April we didn't think this would be a long-term thing."
Sloan has studied plenty of Waco's history as director of the Institute of Oral History and a producer of the Waco History podcast. Months, even years from now, with more of COVID-19's impact realized and shared by survivors as they remember, its place in McLennan County history will be viewed more clearly.
"It will mean something more, as what we went through together," Sloan said.
Distance will bring perspective on COVID-19's effect on the community, but regardless of a final death tally, that impact is undeniable with deaths, lost jobs, missing celebrations, altered educations and more, Muehlenbein said. As lives are changed, lessons are learned.
"It makes us think about what we value in life. … I work with COVID samples every day and I have four kids under 11," Muehlenbein said. "In a safe in my house, I have a letter to each of my kids (to read in case of his death)," he said. "(COVID-19) has changed everything about what I value in life. We need to stop taking little things for granted."
---
COVID-19 deaths ranked
1918 Spanish flu pandemic — 300-500
Imprecise record keeping, wartime controls on the press and uneven community medical resources mean no exact records of local Spanish flu deaths exist. Historians estimate more than 300 McLennan County deaths and perhaps as many as 500. Military medical records at Camp MacArthur, kept separately, show 202 soldier deaths. The county's population at the time was almost 83,000 people.
World War II — 291
McLennan County's involvement in the four years of World War II, 1941 to 1945, saw the deaths of 291 servicemembers, according to military records in the National Archives. A 1975 veterans book "Military Memorial Roll Call for the Citizens of Central Texas" has a higher figure of 385. The county population at the beginning of the 1940s was 101,898.
COVID-19 — 144
In the seven months since late March, 145 McLennan County have died because of COVID-19. The county's estimated population is 256,623.
1953 Waco tornado — 114
The tornado that devastated central Waco on May 11, 1953, caused the bloodiest day in the county's history with 114 dead.
Branch Davidian raid and fire — 103
A Bureau of Alcohol, Tobacco and Firearms raid Feb. 28, 1993, left four agents and five Davidians dead. After the fire that followed a 51-day siege of the compound, officials recovered 94 more bodies, including sect leader David Koresh, two pregnant women and multiple children, according to justice of the peace records.
World War I — 82
Accounts vary on the total number of county residents killed in World War I during America's involvement from 1917 to 1918. A 2017 Historic Waco Foundation exhibit pegged it at 82 deaths, and only 19 were considered combat deaths.
Vietnam War — 71
The Vietnam War between 1965 and 1975 saw the deaths of 71 McLennan County servicemembers. The county's population during that time was about 150,000.
Korean War – 38
As with the Vietnam War, the total number of war dead in the Korean War, 1950-54, shifted in the years after its close as soldiers' final statuses were determined and remains were repatriated.
West fertilizer plant explosion — 15
The April 17, 2013, explosion at the West Fertilizer Co. facility in West killed 15 people, mostly first-responders.
Twin Peaks shootout — 9
A May 17, 2015, shootout involving rival motorcycle groups and Waco police at the Twin Peaks restaurant left 9 men dead.
Iraq, Afghanistan wars — 6
Wars and ongoing fighting in Iraq and Afghanistan in 1990 and between 2001 and today have killed 6 McLennan County servicemembers, although discrepancies in hometown reporting suggest a slightly higher number.
Get local news delivered to your inbox!
Subscribe to our Daily Headlines newsletter.