COVID-19 concerns are shaping community Martin Luther King Jr. Day celebrations, with annual events migrating online or downsizing to minimize the possibility of coronavirus spread.
The traditional Monday night candlelight vigil in honor of the American civil rights leader and his legacy will be held online this year, for the second time in the event's 36 years in Waco.
The candlelight service starts at 6 p.m. Monday and those wishing to watch or participate can send an email to ogr@baylor.edu to receive a link to the service.
Those wishing to lay a wreath, flowers or other remembrance at the marker in Martin Luther King Jr. Park near the intersection of Martin Luther King Jr. Boulevard and Washington Ave. can do so this weekend through Monday, said Coque Gibson, one of the event organizers.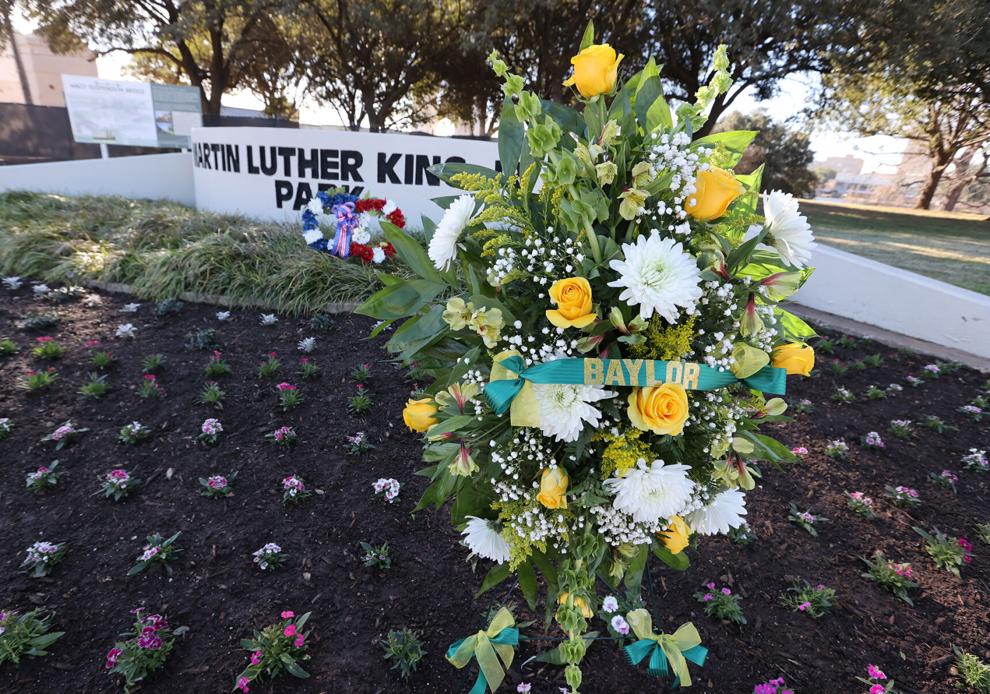 This year's theme is "Let There Be Peace On Earth and Let It Begin With Me," Gibson said.
People leaving those items to honor King are asked to remove them on Tuesday.
Members of fraternal organizations Delta Epsilon Zeta and Gamma Omicron Sigma, the Waco chapters of national Zeta Phi Beta and Phi Beta Sigma respectively, will hold a short march at 9 a.m. Monday in honor of the civil rights icon.
After a program featuring remarks from Waco Police Chief Sheryl Victorian, the march will proceed from the corner to MLK Boulevard and Elm Avenue to the Bledsoe Miller Community Center, 300 N. MLK Blvd.
T.J. Benson, a Sigma member of the planning committee, said the ceremony and march, which has been held for 25 years, were shortened this year out of concerns over COVID-19. Pre-COVID-19 celebrations also featured choir performances and recognition of the winners of youth essay and poster contests.
Monday will feature a combination of ceremony and service at Mission Waco's Jubilee Theatre, 1319 N. 15th St. A MLK Day program at 10:30 a.m. includes a reading of King's "I've Been To The Mountaintop" address and a preview of the theater's production of "Fairview."
A panel discussion led by First Woodway Baptist Church missions pastor René Maciel and featuring Waco pastors Emmanuel Roldan, Jangho Jo, Chuck Martin, Hannah Coe, Sam Doyle and C.J. Oliver will follow at the noon lunch break.
Mission Waco staff and Waco Independent School District Trustee Jeremy Davis will lead a discussion with youth at that time at The ROCK, Mission Waco's children center at 1315 N. 15th St.
After the lunch programs, seven groups of volunteers from local churches, Baylor University, McLennan Community College and business will take part in outdoor MLK Day of Service activities.
Groups director Libby Barnhill said the service projects include trash cleanup, property clearing and maintenance work at Mission Waco's children center, training center and Urban REAP program. Approximately 75 people have signed up to participate, Barnhill said.
Baylor students also will meet at 9 a.m. Monday at the Bobo Spiritual Life Center at the corner of South Fifth Street and James Avenue to collect donated items to help local nonprofits.
Among the suggested items are toiletries; pet food, leashes and collars; new socks; and new or gently used towels, sheets, jackets, sweatshirts and sweatpants. Proceeds will benefit the Animal Birth Control Clinic, Dobey Center, Mission Waco, Tennyson Middle School and Veterans One Stop. The university also has online suggestions for virtual service projects.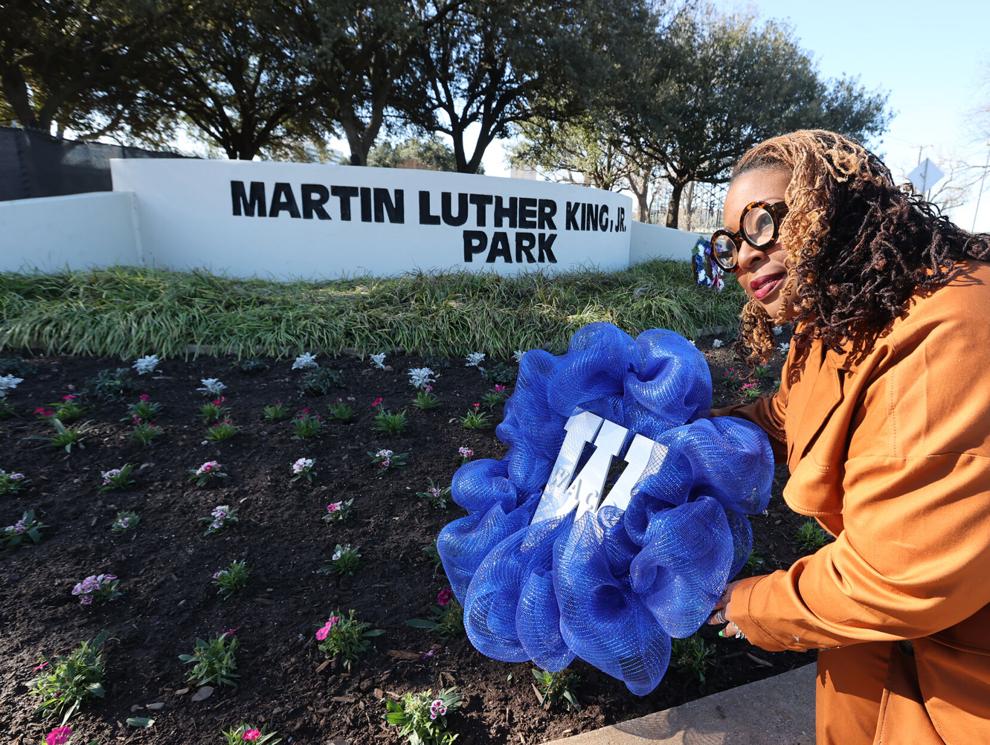 Organizers of all in-person events celebrating MLK Day cautioned that the current surge of COVID-19 cases in the community may cause last-minute cancellations or changes for the events.