A Beverly Hills police officer was struck multiple times while trying to detain a man who attempted to resist arrest by kneeing the officer, p…
A former Baylor student who accused a former Baylor University fraternity president Jacob Anderson of raping her at an off-campus house dubbed…
The Lacy Lakeview Police Department arrested a man over the weekend after he broke through a window at an apartment complex, injuring a woman,…
Pamela Beachum stood Thursday morning on the shoreline of Lake Mexia and gazed across an inlet while her mother sat in the car with the air co…
A Waco teenager who shot and killed his uncle and wounded an 11-year-old boy in a July 2019 incident prompted by a dispute over a bicycle was …
A Gatesville man who said he felt "invincible" after he and other rioters scaled a wall to gain entry into the U.S. Capitol on Jan. 6 was arre…
A confession from a Killeen woman charged with helping hide slain Fort Hood soldier Vanessa Guillén's mutilated body was lawfully obtained and…
A 20-year-old China Spring man was sentenced to 40 years in prison Wednesday in the sexual abuse of two young girls.
Plenty of students get on an archery range or a sports field during their summer activities, but not too many get instruction on the use of a …
A Waco man accused of exposing himself to a child at a Robinson park in May is in jail and facing new felony charges that he possessed child p…
The Waco City Council voted Tuesday to apply for a $1.5 million federal grant that, along with $1.6 million in local spending, would pay for 1…
Waco Police are looking for a stolen vehicle after a woman reported she was carjacked Monday night near the Waco Convention Center, Officer Ga…
McLennan County commissioners on Tuesday began interviewing applicants seeking the judicial appointment to a newly created county court-at-law.
Bellmead Police arrested a 43-year-old Waco man Tuesday after a 13-year-old girl reported he sexually abused her in November at a Bellmead hot…
A Waco man found not guilty by reason of insanity in the 2016 stabbing and beating death of an AT&T worker was recommitted to a state ment…
A Waco teenager has been charged with manslaughter in the shooting death of University High School quarterback Tydreun Felder, a death Waco po…
A man bit Lacy Lakeview Police Chief John Truehitt as he was fighting with officers, before they used a stun gun and arrested him Wednesday mo…
Waco police arrested a suspect Wednesday in a shooting Monday night at the Dewey Community Center that injured two people, according to an arr…
Workers found a body Thursday morning while unloading coal from a rail car that traveled from Wyoming to the Sandy Creek power plant in Riesel…
The Hewitt Police Department arrested a man this week after he allegedly chased his stepfather through his residence with a knife.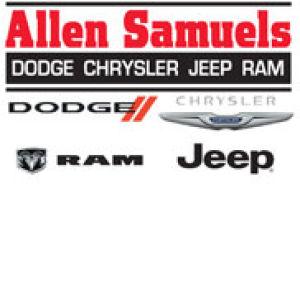 Allen Samuels Chrysler Dodge Jeep Ram l Waco TX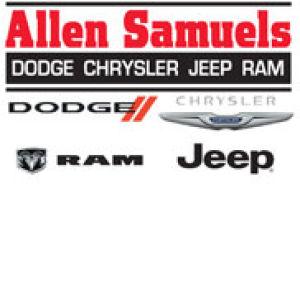 Allen Samuels Chrysler Dodge Jeep Ram l Waco TX
A former Mart High School and University of Houston football player was indicted Thursday in the shooting deaths of two men in April.
The Bellmead Police Department is seeking help identifying a man who grabbed a woman while she was pumping gas Tuesday evening, then fired a g…
The Bellmead Police Department is investigating an armed robbery Saturday morning at Pap's Drive-In.
The McLennan County Sheriff's Office arrested a Waco woman Tuesday after they said a 16-year-old boy acknowledged he was in a sexual relations…
An 18-year-old Waco man's 1956 homicide is the oldest case nationwide to be solved using forensic genealogy, according to a Montana detective …
The city of Waco dismissed a 2019 code enforcement lawsuit Tuesday against Trendwood Apartments, after the owners brought the property back in…
Local law enforcement evacuated employees from Cargill, a protein processing plant in Waco, after the company had assessed a call it received …