A 55-year-old woman died in a two-vehicle crash on Lake Shore Drive near Wooded Acres Drive on Thursday night, police said.
Waco police arrested a 30-year-old woman Wednesday morning on driving while intoxicated and aggravated assault charges after she chased at lea…
Laura Villalon, who is accused of fabricating a story about her missing toddler before leading police to his battered body in a trash bin in J…
A Waco man was shot and killed late Wednesday night in North Waco, police said.
City Manager Yost Zakhary held up two Whataburger sacks during a city council meeting Tuesday to demonstrate the cost an average homeowner wou…
After three years of service to the city of Robinson, Police Chief Phillip Prasifka will be stepping down to take the role of police chief wit…
The Waco Police Department is looking to resurrect a community policing program with the aim of building bridges between officers and the comm…
Investigators added a witness tampering charge Monday against a man who sent threatening letters from jail, an arrest affidavit states. Police…
A Falls County grand jury cleared a Baylor University football player of wrongdoing Monday after hearing new evidence that road conditions — m…
The coronavirus has virtually shut down the criminal justice system in McLennan County, but it hasn't deterred District Attorney Barry Johnson…
Police arrested a man in Mexia who they said shot another man in the leg with a shotgun late Friday night in Mart.
A former Texas Department of Public Safety narcotics officer and former McGregor police lieutenant pleaded guilty Friday to improperly videota…
Pathologists also reported the 2-year-old had suffered a broken arm about a month before he died.
A Bellmead man was arrested at his home Wednesday after police believe he raped a woman late that afternoon, an arrest affidavit states.
The following people were indicted Thursday, July 23, 2020 by a McLennan County grand jury.
Eight of nine people arrested in February in an alleged multi-county theft ring that netted an estimated $130,000 in stolen goods were indicte…
Robinson police are searching for a man who robbed a convenience store at gunpoint early Thursday morning before fleeing the area, Robinson po…
A third man accused of sex crimes against two teenagers in Hewitt was arrested Wednesday, arrest affidavits state.
Lorena police arrested a man Wednesday morning who had run away from a traffic stop the night before, taking with him a bag that was later fou…
A Waco man was arrested Tuesday on charges he sexually abused a girl in November 2018, an arrest affidavit states.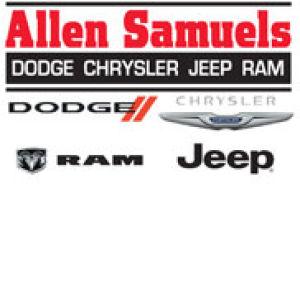 Allen Samuels Chrysler Dodge Jeep Ram l Waco TX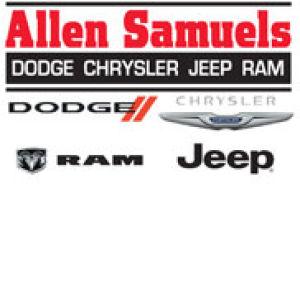 Allen Samuels Chrysler Dodge Jeep Ram l Waco TX
Waco police were searching Wednesday for a motorist who they say drove away from a three-vehicle crash Tuesday that killed a man at New Road a…
A Waco couple is suing a local dental practice, alleging officials induced them to extract their teeth to have implants, falsified credit appl…
A man whose 2018 bestiality case has remained pending more than a year since he entered a guilty plea was arrested Monday, accused of molestin…
Ramiro Rubi Ibarra, who has spent 23 years on Texas death row for sexually assaulting and strangling a teenage girl in Waco in 1987, is closer…
Fort Worth police late Monday found two Waco girls believed to have been kidnapped by their father and took them away from the man, who was pl…
A Hewitt man has been arrested on charges that he sexually abused a teenager who was named last week as a victim in another abuse case, an arr…
Federal authorities have scheduled an execution date for a former Killeen gang member who was sentenced to death 20 years ago in the carjackin…