Waco Police arrested a man Wednesday night after he "illegally entered" his ex-girlfriend's apartment and attacked her while two friends tried…
Authorities are aware of Grider's reported involvement in the riot, said Michelle Lee, public affairs officer for the FBI office in San Antoni…
Waco police are searching for three men who robbed multiple people at gunpoint at a car dealership Tuesday morning.
A weekend spike in COVID-19 cases has forced a 10-day lockdown at the McLennan County Jail, which will cause a ripple effect that further stal…
Rich Andreucci officially took over as Robinson police chief with a swearing-in ceremony Tuesday morning.
Lisa Hill talked to her grandparents every day. She and her husband, Jerry, checked in on them regularly to see how the feeble, elderly couple…
A tip reported Thursday helped the Bellmead Police Department find a camper reported stolen earlier this week and arrest the man suspected of …
The city of Waco named four finalists Thursday in its search for a new police chief, and the candidates will meet with a panel of community st…
Bellmead Police Department is seeking information about a camper that was stolen from a parking lot Tuesday night.
A Bruceville-Eddy man has been arrested on prostitution of a minor and criminal conspiracy to commit human trafficking charges after messaging…
A woman who alleges she was raped at a Baylor University fraternity party in 2016 at an off-campus house known as the "Phi Delt Ranch" has set…
Gatesville police are investigating a failed ATM theft Wednesday they believe may be linked to similar attempts in the area, along with the st…
Waco Police are seeking information about a white Ram pickup stolen from Bird-Kultgen Ford early Sunday morning.
The 19-year-olds told police they left the dogs in the crates while they left to visit family in Pennsylvania between Dec. 25 and Jan. 1 and t…
A Dallas man has been charged with online solicitation of a minor in the latest of several online sex sting operations in Waco.
The Waco Police Department is launching a training academy for anyone interested in becoming a victim services volunteer.
A Robinson police officer with a lifesaving skill was honored Friday for saving the life of a local pharmacist this summer.
The Robinson Police Department has recognized Ofc. Travis Nice for performing CPR and saving the life of local pharmacist Glenn Jones at Brook…
Limestone County District Attorney Roy DeFriend does not necessarily believe in coincidences but said he was pleased when the Texas Board of P…
On June 28, Mark and Patricia McCloskey say they felt threatened by a group of protesters who entered Portland Place, a private street in the …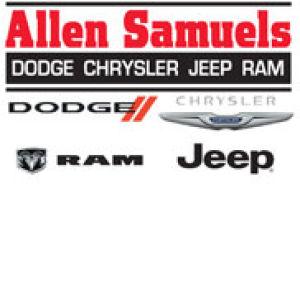 Allen Samuels Chrysler Dodge Jeep Ram l Waco TX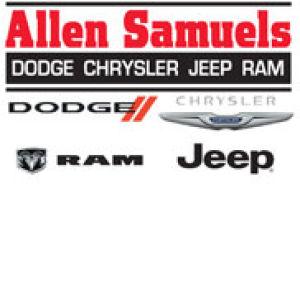 Allen Samuels Chrysler Dodge Jeep Ram l Waco TX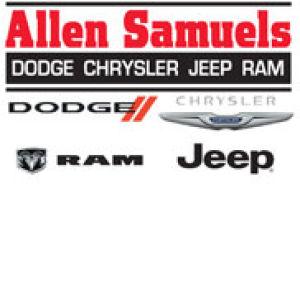 Allen Samuels Chrysler Dodge Jeep Ram l Waco TX
A former Waco attorney under indictment on a murder-for-hire charge must continue wearing a GPS ankle monitor while awaiting trial on allegati…
No one was injured, and firefighters were able to prevent damage to nearby buildings.
Police have arrested a Waco man on a murder charge in the shooting of Jatron Lavar Thomas in October.
It is a frustrating and all-too-familiar campaign for Limestone County District Attorney Roy DeFriend, who again is rallying others who oppose…
A Waco man was arrested Tuesday on second-degree felony charges of conspiracy to commit human trafficking of a minor and prostitution of a min…
Waco police have identified a 66-year-old cyclist who was killed Sunday in a collision with an SUV on Chapel Road.
2020 brought a nationwide increase in homicides, and McLennan County was no exception.