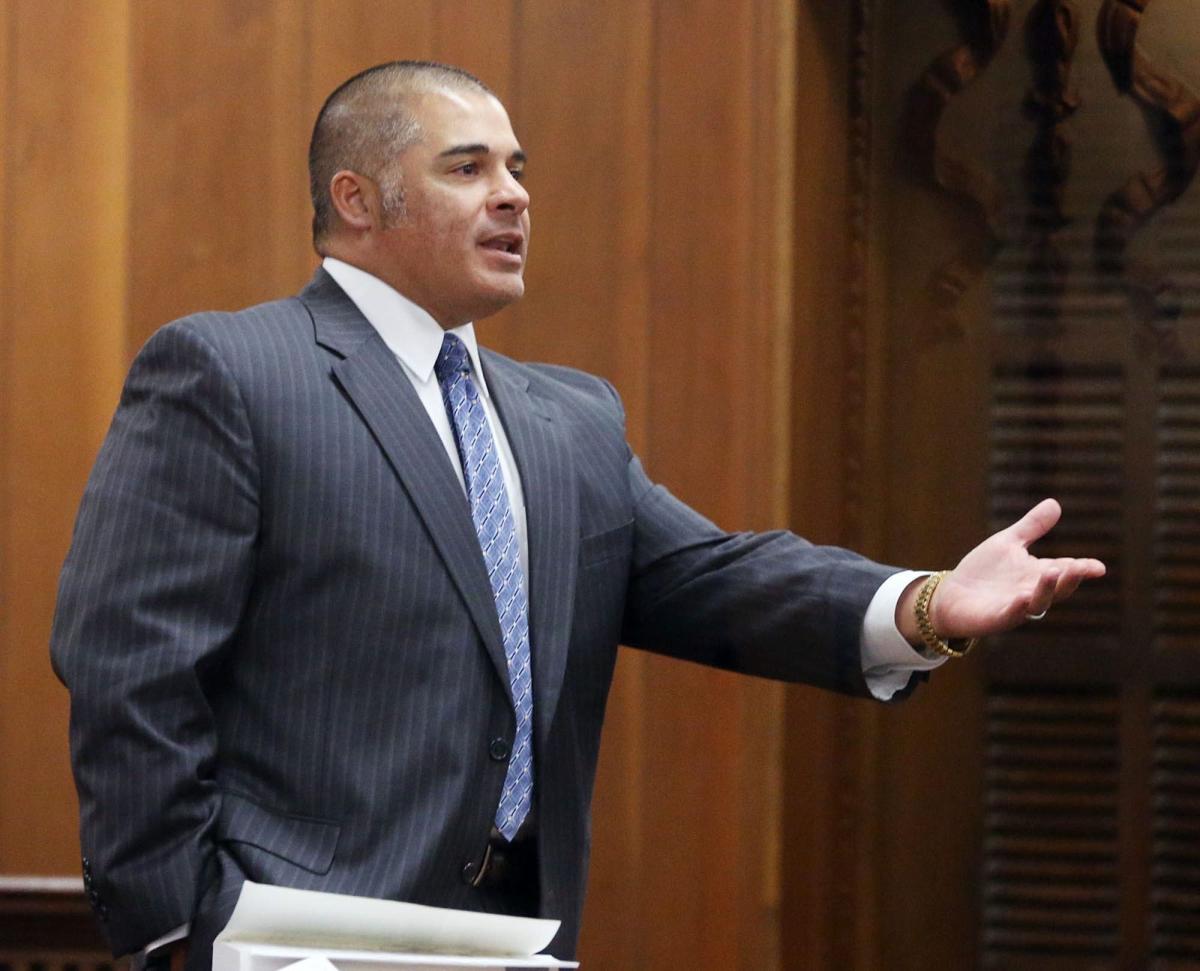 The 5th U.S. Circuit Court of Appeals has dismissed former Waco Police Chief Brent Stroman and Assistant Chief Robert Lanning from lawsuits filed by bikers alleging false arrest after the 2015 Twin Peaks shootout, but left former McLennan County District Attorney Abel Reyna as a defendant.
The ruling from a three-judge panel last week reversed in part and affirmed in part previous rulings by U.S. District Judge Alan Albright and comes in response to appeals of those rulings by the city and county. Thirty-one bikers arrested but not indicted after the bloody Sunday afternoon shootout in Waco that left nine dead and more than 20 wounded or injured still have claims alive in the lawsuits.
Disagreeing with Albright, the panel found that Stroman and Lanning have immunity from claims they used identical affidavits containing false claims and insufficient probable cause to arrest almost 200 bikers after the deadly biker brawl.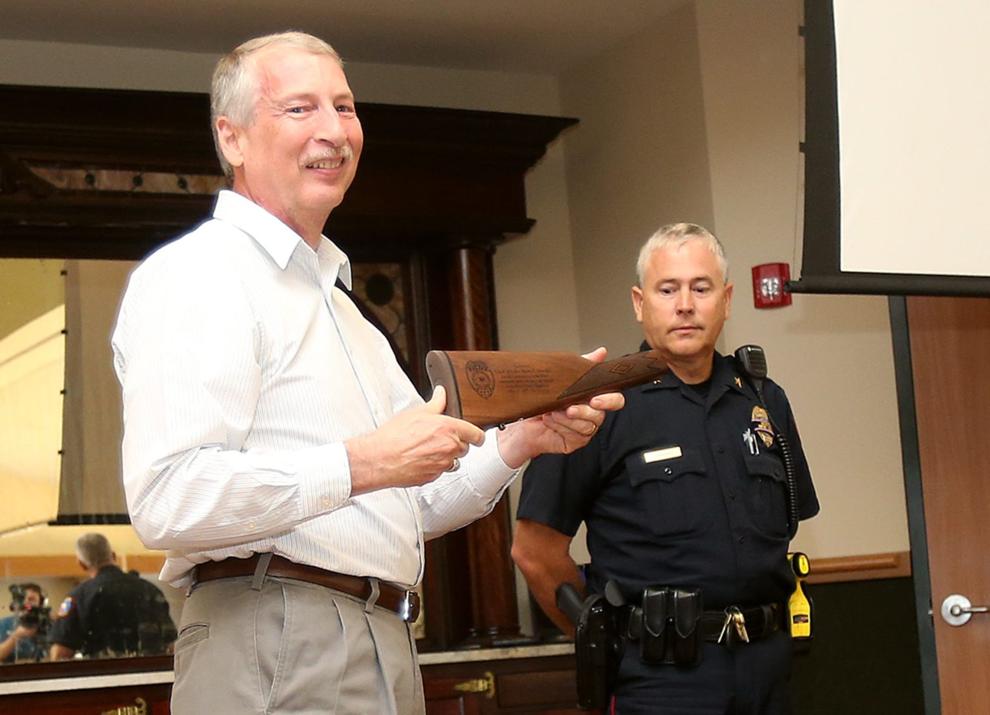 However, the majority panel agreed with Albright's finding that Reyna, former Waco police detective Manuel Chavez, who signed the arrest warrant affidavit, and Jeffrey Rogers, a department gang detective, could still be held liable for those claims.
The ruling, issued late last week, is the most recent development in the six-year legal battle waged after hundreds of Bandidos and Cossacks and their respective support clubs squared off in the Twin Peaks parking lot while families were dining or shopping May 15, 2015, at the busy Central Texas Marketplace.
After the smoke cleared and the dead and injured were removed from the scene, 192 bikers were arrested on identical first-degree felony charges of engaging in organized criminal activity. All but 37 of the bikers were indicted by a McLennan County grand jury.
Only one case was tried, and that ended in a hung jury and a mistrial. That case and those remaining later were dismissed, most of them after Reyna was defeated and left office, leaving no one held criminally accountable for the bloody public melee.
About 134 bikers filed civil suits, alleging they were wrongfully arrested in violation of their civil rights. Since then, the lawsuits from those bikers who were indicted have been dismissed, with Albright ruling that the grand jury's decision to indict them amounts to probable cause.
Some of the bikers stayed in jail for weeks and months, with some losing their jobs and others being crippled financially.
The attorneys involved in the case have had oral arguments in front of the 5th Circuit panel at least twice. More appeals of pretrial rulings are pending in the 5th Circuit and more likely will be filed.
"We are glad that after six years we are finally going to be able to move the case forward and start taking depositions and put people under oath," said Dallas attorney Don Tittle, who represents the majority of the bikers left in the suit.
Waco City Attorney Jennifer Richie said her office is continuing to analyze the most recent ruling and declined additional comment.
Reyna on Monday deferred comment to his attorneys, Tom Brandt and Stephen Henninger, who did not return phone messages.
Stroman was out of town during the shootout but conferred with Reyna by phone. Lanning served as one of the top scene commanders. However, the 5th Circuit panel dismissed the plaintiffs' claim that Stroman, Lanning and other officers conspired to draft an insufficient arrest warrant, ruling that their mere "awareness" is not tantamount to "assisting" in the preparation of the warrant.
Tittle said he finds it ironic that the appellate panel found that one's mere presence or awareness of the contents of the warrant does not constitute a conspiracy. He noted that bikers and their attorneys have argued from the beginning that mere presence at a crime scene should not make one subject to arrest.
The panel, made up of U.S. Circuit Judges Edith H. Jones, Stephen A. Higginson and Patrick Higginbotham, also dismissed the plaintiffs' bystander liability claims from the suit. The plaintiffs alleged other officers there that night should have known the warrants contained insufficient probable cause and taken action to prevent the alleged false arrests.
In ruling that Reyna does not qualify for absolute prosecutorial immunity, the majority of the judges noted that after the shooting, the bikers allege Reyna began "personally investigating the scene." The judges noted that he took pictures and approved identical arrest warrants for all bikers.
"That he was allegedly 'creating or manufacturing new facts' distinguishes Reyna's actions at the scene from those of an advocate supplying legal advice," according to the ruling. "Taking the facts as pled in the light most favorable to the plaintiffs, Reyna's conduct exceeded his prosecutorial function, and some of his actions were more akin to those of a law enforcement officer conducting an investigation."