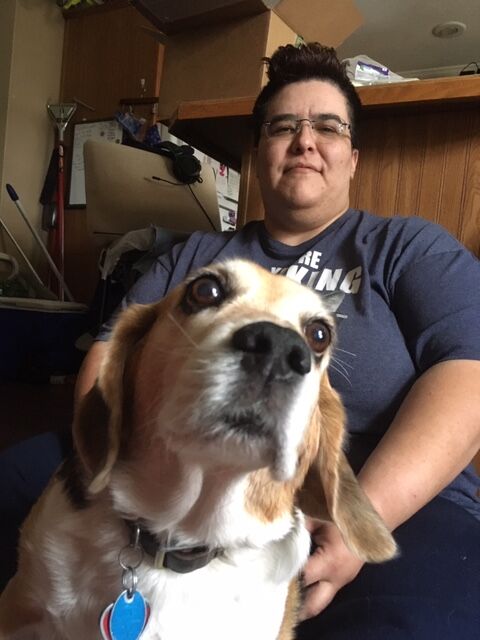 Diana Lopez Darg was a teenager in Monterrey, Mexico, when Richard Lancaster convinced her mother to send her and her two younger sisters to his taekwondo academy.
Lancaster, a charming 7th degree black belt, met Darg's mother at the Instituto Tecnológico y de Estudios Superiores de Monterrey, where they both taught English.
Lancaster, 61, later gave Darg an office job at his martial arts studio. He called it a scholarship, and she got taekwondo lessons for free while she kept the books and did other duties.
What she and her mother did not know at the time was that Lancaster was wanted in McLennan County on allegations he sexually assaulted a 13-year-old martial arts student in November 1987 before being indicted by 1989 and fleeing to Mexico.
Darg said they also did not know Lancaster was grooming her for sexual abuse, the way he reportedly groomed the girl in Waco almost 10 years earlier.
Three decades later, a fugitive task force from the U.S. Marshals Service arrested Lancaster Oct. 18 at an airport in Houston on the warrant from the aggravated sexual assault case from McLennan County. After living in Mexico for a decade or more, Lancaster has lived in Jakarta, Indonesia, for the past 15 years, according to Cicilia Yauw, his wife of six years, who contacted the Tribune-Herald on Tuesday.
Officials from the Marshals Service declined to give details of Lancaster's arrest, and Yauw said she did not know the particulars. However, she said Lancaster was traveling to Mexico to try to clear up some immigration issues when he was arrested.
News of his arrest hit Darg like a ton of bricks, reopening emotional scars and triggering her post-traumatic stress from the five months of sexual abuse she said she endured from Lancaster more than 20 years ago.
Yauw said Tuesday she has not spoken to her husband since his arrest. Lancaster has been transferred to the McLennan County Jail, where he remains under $1 million bond. He initially told county officials he would hire an attorney, but changed his mind Tuesday and ask for one to be appointed for him.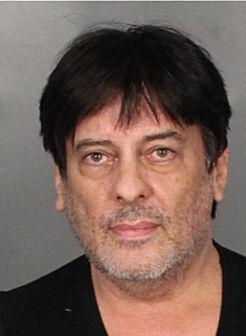 Abel Reyna, former McLennan County district attorney, was appointed Tuesday afternoon to represent Lancaster, but said he was not yet familiar with the case.
The alleged victim from the McLennan County case that led to the arrest is now 46 and still living in the area. The district attorney's office has contacted her, and said she is ready to move forward with the case.
"She was very happy to hear that we were still pursuing the case," prosecutor Sydney Tuggle said.
Darg, who is 39 and living in Illinois, also has contacted the DA's office and has volunteered to help if she can. She is a potential witness should a trial reach the punishment phase.
Darg said she never told her parents about the abuse she suffered but realizes now that Lancaster was a master manipulator. She said not only did he recruit victims at his martial arts studio, he delved into side businesses involving massage therapy and mystical healing chakra crystals.
"He could have started his own cult if he had chosen to go that way, if that gives you an idea of how charismatic he was," Darg said. "He is extremely charismatic. He is the type of person who could turn everybody to his side, like super charismatic. He had cancer at some point in his life and he used that as a point to his favor. It was his way to make people feel bad for him, to try to curry sympathy from others."
Lancaster offered Darg the "scholarship" after she had taken taekwondo from him for about a year. At first, everything went well, but what seemed like Lancaster's innocent kisses on the cheek and hugs turned to more aggressive sexual advances, she said.
"In Mexico, the normal way to greet someone is a kiss on the cheek," Darg said. "But he hugged me, and I sort of recoiled at that point because I didn't want people touching me. He decided that he had to teach me that a hug was OK. That's how it started. He would hug me and show me that nothing bad was going to happen, that it was just a comforting touch."
Lancaster sexually abused Darg over the next five months, she said. She finally started making excuses about being ill or having headaches to ward off his advances, she said.
"He finally left me alone after I made excuse after excuse. I didn't tell anyone because he was not only my teacher, he was my boss and I didn't want to make him angry," Darg said. "He is a black belt after all. I know he abused other students. One told me directly he did. After I left, he made up stories about me and said I stole from him and that I owed his school thousands of pesos. He tried to discredit me in case I said something."
Darg said Lancaster told them he moved to Mexico from Texas because his "master" wanted him to open a martial arts studio in Monterrey.
"He didn't really talk about his life in the states," she said. "He was not secretive about it, but pretty much his thing was my teacher wanted me to open a school down here. I have no idea if that is true or not, but that is what he would tell us whenever anything came up about him living in the states."
Darg sought counseling and has been diagnosed with post-traumatic stress disorder because of the sexual abuse and other harrowing events in her life. She has a beagle named Caboose that serves as her therapy dog. Since she learned of Lancaster's arrest, she has gone through difficult, emotional times, she said.
"It has been turmoil," she said. "It is one thing after another. I am fine and suddenly, I am having a panic attack. It has been very, very weird. That is why I have my therapy dog. She makes sure I am not stuck in my head and stay on track."
Lancaster had been a fugitive since he was indicted in January 1989 in McLennan County. McLennan County court records show Lancaster was arrested in 1986 on another sexual assault charge. That charge was reduced to misdemeanor criminal trespass in 1987, and Lancaster was placed on deferred probation and fined $500, according to court records.
He served his time on probation and was discharged from community supervision in October 1987, records show.
Sign up for our Crime & Courts newsletter
Get the latest in local public safety news with this weekly email.