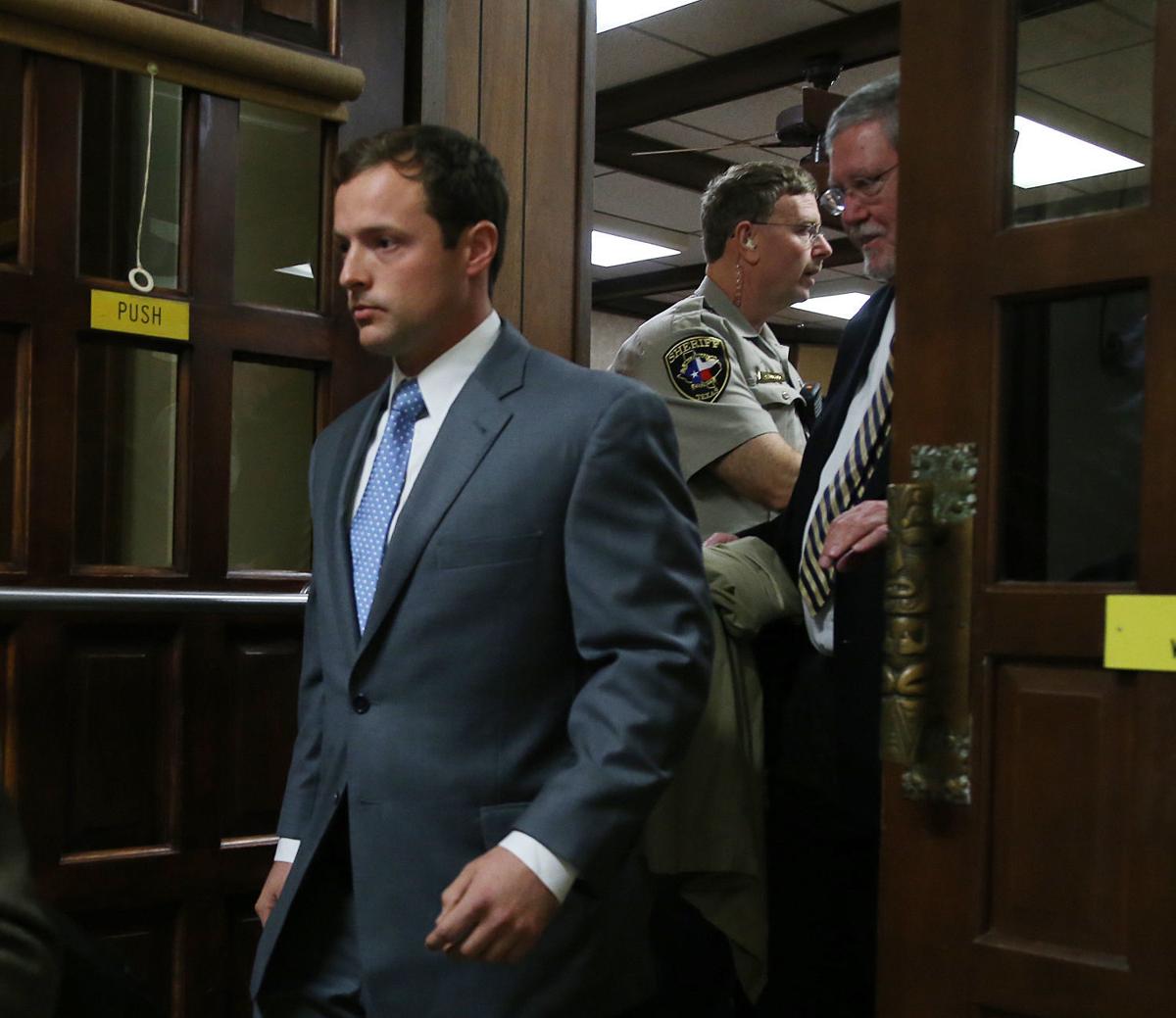 A woman who alleges she was raped at a Baylor University fraternity party in 2016 at an off-campus house known as the "Phi Delt Ranch" has settled her lawsuit against the fraternity, the owner of the home and three former fraternity members.
The woman, identified as Donna Doe, charges in the lawsuit that she was raped by Jacob Anderson, former president of Phi Delta Theta fraternity, at a party in the 2600 block of South Third Street.
Waco attorney Jim Dunnam, who represents the woman with attorneys Eleeza Johnson, Andrea Mehta and Chad Dunn, said he could not discuss the terms of the settlement because of confidentiality agreements. The settlements leave 16 defendants still in the suit.
"Although COVID is delaying lots of cases, we are pleased that this matter continues to move forward," Dunnam said Wednesday, declining additional comment.
Motions to dismiss the lawsuits against the fraternity's national office, the suspended Baylor chapter and the three former members filed in recent days state only that the matters "have been settled and compromised for good and valuable consideration."
Attorneys for the national and local fraternity did not return phone messages seeking comment about the settlements. Attorneys for former fraternity members Blake Berry, Clark Quisenberry, Addison Rodriguez and homeowner Jennette Hunnicutt also declined comment, citing the confidential agreements.
Baylor officials suspended the fraternity after the allegations came to light and garnered national attention. Baylor was in the midst of a sexual assault scandal and had recently announced an investigation commissioned by the university into its handling of sexual assault reports found fundamental failures to implement protections for students, including those provided under Title IX. The fallout prompted numerous Title IX lawsuits against the school, an NCAA investigation and resulted in the firing of Baylor football coach Art Briles and the removal of Ken Starr as president.
In the Donna Doe lawsuit, 16 defendants remain, including Anderson. Some have said they were not at the party at the time of the alleged offense and others said they had already graduated and were no longer in leadership roles in the fraternity.
Anderson was arrested in March 2016 and faced a four-count sexual assault indictment. He eventually worked out a plea bargain with the district attorney's office, which recommended he be placed on deferred probation for three years in exchange for his no contest plea to a reduced charge of unlawful restraint. As part of the plea agreement, prosecutors dropped the four counts of sexual assault, and Anderson did not have to register as a sex offender or serve any time behind bars.
Protests were lodged against the district attorney's office and Judge Ralph Strother, who accepted the agreement. Before Anderson's hearing, the judge's office was bombarded with petitions, emails, letters and calls from people all over the country who urged him to reject the plea bargain and bring Anderson to trial.
Doe and her family wrote scathing emails to the judge, saying the DA's office broke promises to them regarding her fight for justice and imploring him to reject the plea agreement.
She told the judge in an emotional victim-impact statement that she was devastated by the plea bargain and his decision to accept it.
"When I was completely unconscious, he dumped me face down in the dirt and left me there to die," she said. "He had taken what he wanted, had proven his power over my body. He then walked home and went to bed without a second thought to the ravaged, half-dead woman he had left behind."
Following the sentencing hearing, Strother again was flooded with phone calls, emails and letters, many of them profane and threatening to him and his family. A petition drive was started to remove him from office.
Days later, a student at the University of Texas at Dallas who said she was outraged after learning Anderson enrolled there when he left Baylor, sponsored an online petition seeking Anderson's ouster from school. In response, school officials told Anderson, who was set to graduate with a finance degree, that he could not walk across the stage to get his diploma, set foot on campus again or attend graduate school there.