A Waco man charged with shooting and killing his girlfriend in August in what police have said was a fatal escalation of domestic violence was indicted Thursday.
A McLennan County grand jury indicted Michael Matthews Howard Jr., 20, on a first-degree murder charge in the Aug. 14 shooting death of 21-year-old SaKyra Young, an incident that Young's friends and family members are using to raise awareness about domestic violence and create a scholarship fund.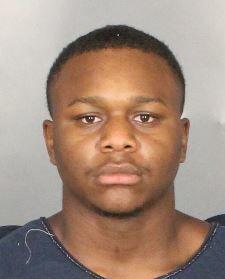 Waco police officers responding to reports of gunfire found Young, a 2017 Waco High School graduate, lying in the 2900 block of McFerrin Avenue with multiple gunshot wounds.
Police reported Young was shot as she drove on McFerrin, then crashed into a fence. A witness who knows Howard told police he went outside after hearing gunfire and saw Howard carrying Young, according to an arrest affidavit.
"SaKyra Young was holding the back of her neck, saying her neck hurt and Michael Howard said to (the witness) to help him," the affidavit states. "(The witness) told (officers) that he told SaKyra Young to be real still and tried to lower her to the ground not to hurt her neck."
After she was on the ground, Howard pulled out a gun, shot Young in the head and ran away, according to the affidavit.
"This case is believed to be the result of domestic violence because SaKyra and Michael were in a dating relationship at the time," Waco police Officer Garen Bynum said.
Police found Howard hiding under a blanket as he rode in a car near the intersection of Lake Shore Drive and Gholson Road about three hours after the shooting, Bynum said.
Howard's attorney, Brittany Lannen, said her team is working on Howard's case "as one of our top priorities."
"This is a tragic situation for everyone involved, but Mr. Howard still deserves the presumption of innocence or we have only made this tragedy worse," Lannen said.
"My daughter had been in this abusive relationship for three years, so you are talking to a mother who started crying back in 2017," Wells told the Tribune-Herald.
April intoxication manslaughter
In other action Thursday, the grand jury indicted two people on intoxication manslaughter charges in separate alleged drunken driving fatalities.
Darrell Wayne Hood, 63, of Waco, was indicted on the second-degree felony charge in an April 14 single-vehicle rollover crash that killed his 69-year-old wife, Wanda Hood, on Dallas Street in East Waco.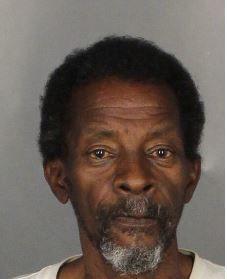 Wanda Hood died at the scene after being ejected from the car, police said. Darrell Hood suffered injuries that were not life-threatening.
According to an arrest affidavit, Darrell Hood declined to give a sample of his blood, requiring officers to get a search warrant for the sample, according to the affidavit.
The affidavit also states he had a blood-alcohol content of 0.162% at the time of the crash, more than twice the legal limit of 0.08%.
June intoxication manslaughter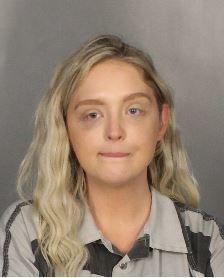 The grand jury also indicted Sandra Nicole Mashek, 25, in a June 21 crash in the 1100 block of Dallas Street in which a passenger, Skyla Jean Cox, 25, was killed.
Police said Cox was thrown from the car after the 3 a.m. wreck. Police said at the time that officers believed speed was a contributing factor in the crash. Mashek had a blood-alcohol content of 0.148% at the time of the crash, police said.
Get local news delivered to your inbox!
Subscribe to our Daily Headlines newsletter.