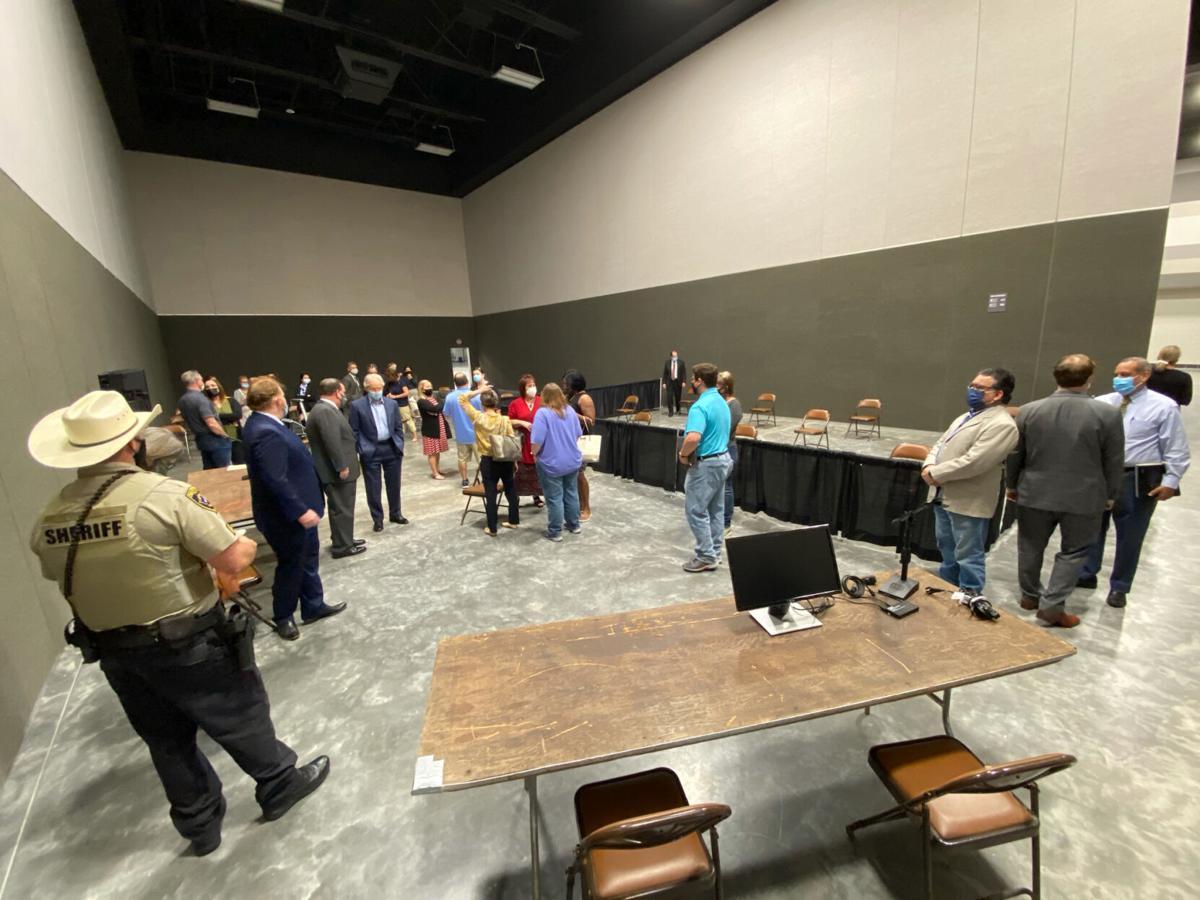 After languishing in the McLennan County Jail for 816 days, George Lee McClain is more than ready for his day in court.
He will get his wish beginning Monday, as McLennan County will conduct its first criminal trial in more than a year.
As vaccinations increase and the nation begins its gradual recovery from the far-reaching effects of the coronavirus pandemic, the criminal justice system is trying to dig itself out from under stagnated backlogs slowed by the COVID-19 outbreak.
McLennan County is beginning the resumption of trials, literally, on a trial basis. State and local judges, health officials and court security officers have planned for months how to safely conduct jury trials while adhering to social distancing and face covering protocols.
The county, which has five state district courts and two county courts-at-law, will begin with only one jury trial on Monday, which will start in the newly constructed, multi-use facility at the Extraco Events Center known as The Base.
The county has summoned 700 potential jurors for the trial and jury selection will be conducted in the large facility, which will allow for better social distancing than any courtroom at the McLennan County Courthouse. After jury selection, McClain's trial will be moved to the courtroom in the courthouse annex, which is larger than any of the district courtrooms.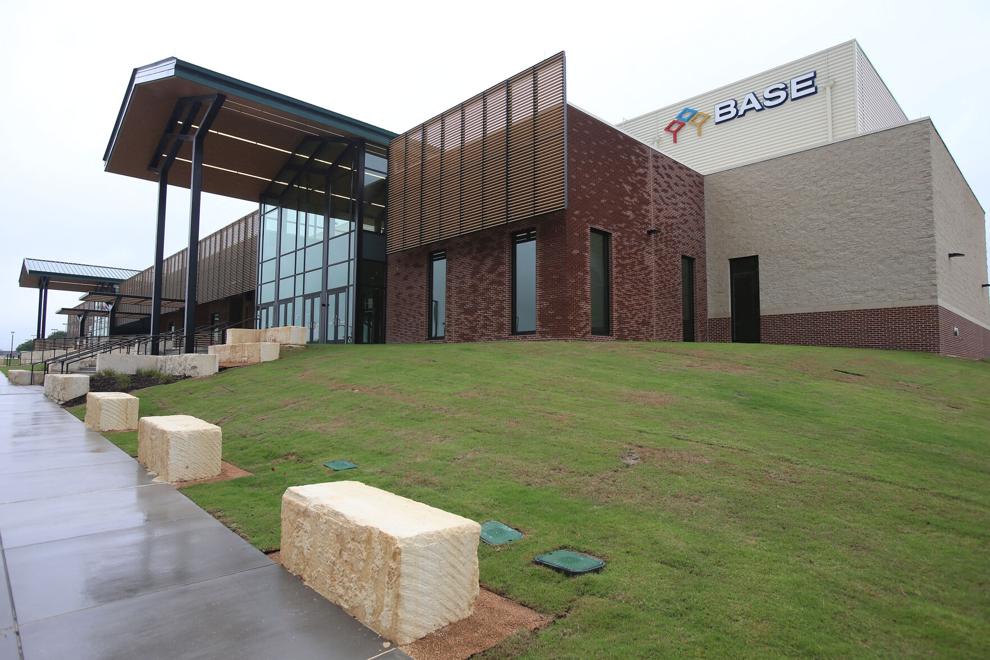 Judge Thomas West, who replaced Judge Ralph Strother in 19th State District Court after Strother's retirement in January, volunteered to preside over the county's first trial since the pandemic began. He and Judge Susan Kelly, the county's other felony court judge, will alternate trial weeks for a time to be determined later. Kelly was appointed to succeed 54th State District Judge Matt Johnson, who moved up to Waco's 10th Court of Appeals.
Starting May 17, County Court-at-Law judges Vik Deivanayagam and Brad Cates also will select juries at the larger Base and then move their trials to County Court-at-Law No. 1, the larger of the two courtrooms, officials said.
West and District Clerk Jon Gimble, whose office summons prospective jurors, are anxious to see if concerns about COVID-19 prevent some from showing up to perform their civic duties. That's why 700 were summoned, Gimble said. West said two alternate jurors will be selected as a precaution, along with the normal dozen.
"I am honored to be presiding over the first jury trial in McLennan County in 13-plus months," West said. "We have worked very hard to install the protocols to ensure everyone's safety, and I and my staff who will be coming to The Base have all been vaccinated for everyone's protection."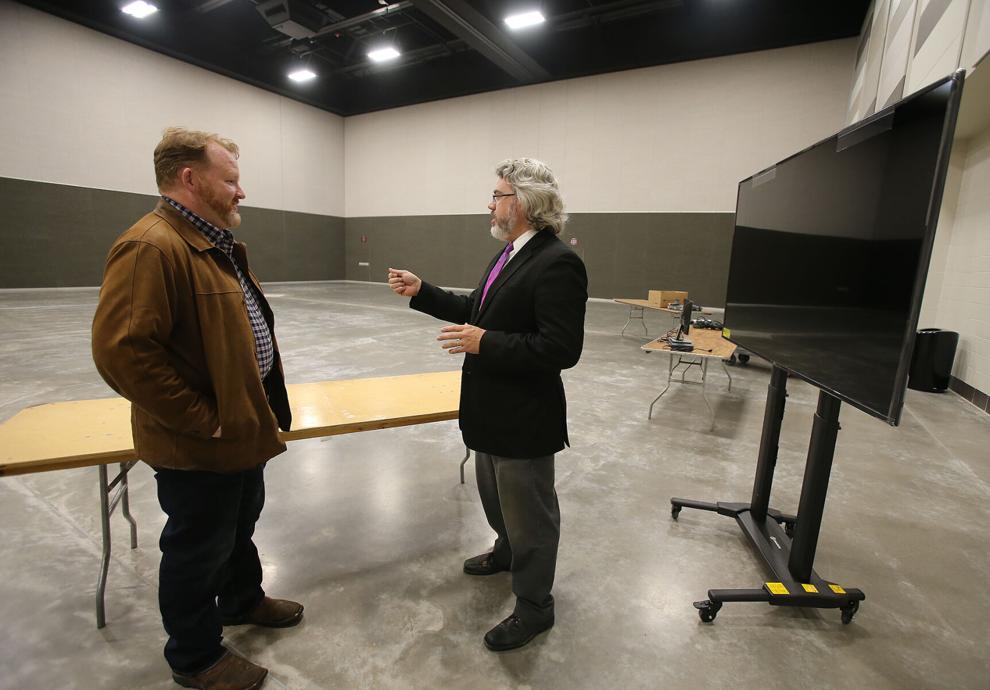 Attorney Josh Tetens, who represents McClain with attorney Michel Simer, said he thinks the county is prepared to resume jury trials, but added he has a few concerns if potential jurors and witnesses will have face coverings that mask their body language and reactions.
"I think that this is all going to work," Tetens said. "I think they have prepared and organized the courtroom and followed all the various guidelines that exist. I think it will be safe and I think we will be able to get this trial done. Mr. McLean is more than ready. He has been sitting and waiting for over 800 days."
Tetens said he thinks witnesses will be far enough away from others to testify safely without face coverings.
"I will object if the witnesses wear a mask," Tetens said. "I think facial expressions and body language in general are very important for a jury to see when trying to determine witness credibility."
McClain, a part-time construction worker, is charged with stabbing his longtime friend, Terry Bernard, in the chest with a pocket knife on Jan. 24, 2019. The two were fighting over a woman, but McClain, who went to Bernard's house in the 500 block of Orchard Lane, could have a valid self-defense claim, Tetens said.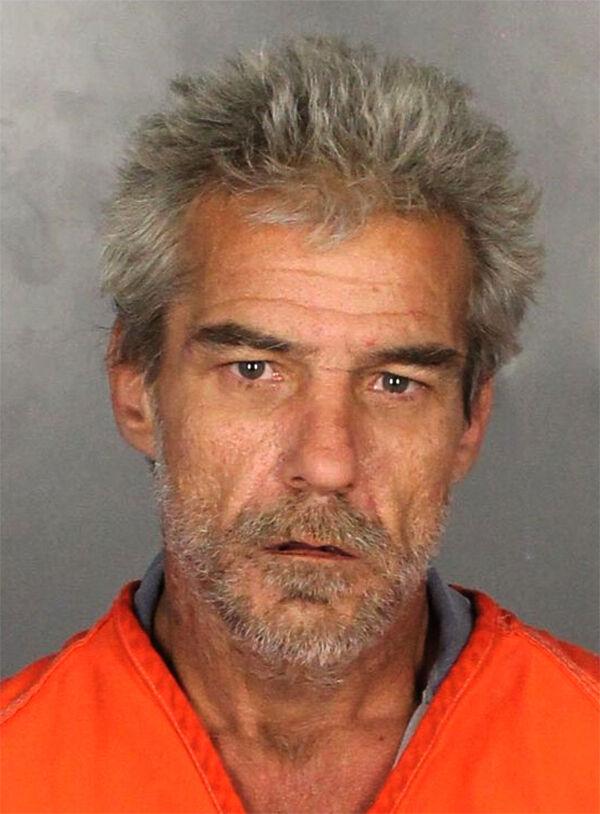 Bernard, who picked up a brick and told McClain to drop the knife, suffered a punctured left lung in the incident, according to court records.
McClain, who is not eligible for probation, faces from two to 20 years in prison on the second-degree felony. Court records show McClain has a felony conviction for burglary of a building and two misdemeanor convictions for possession of marijuana.