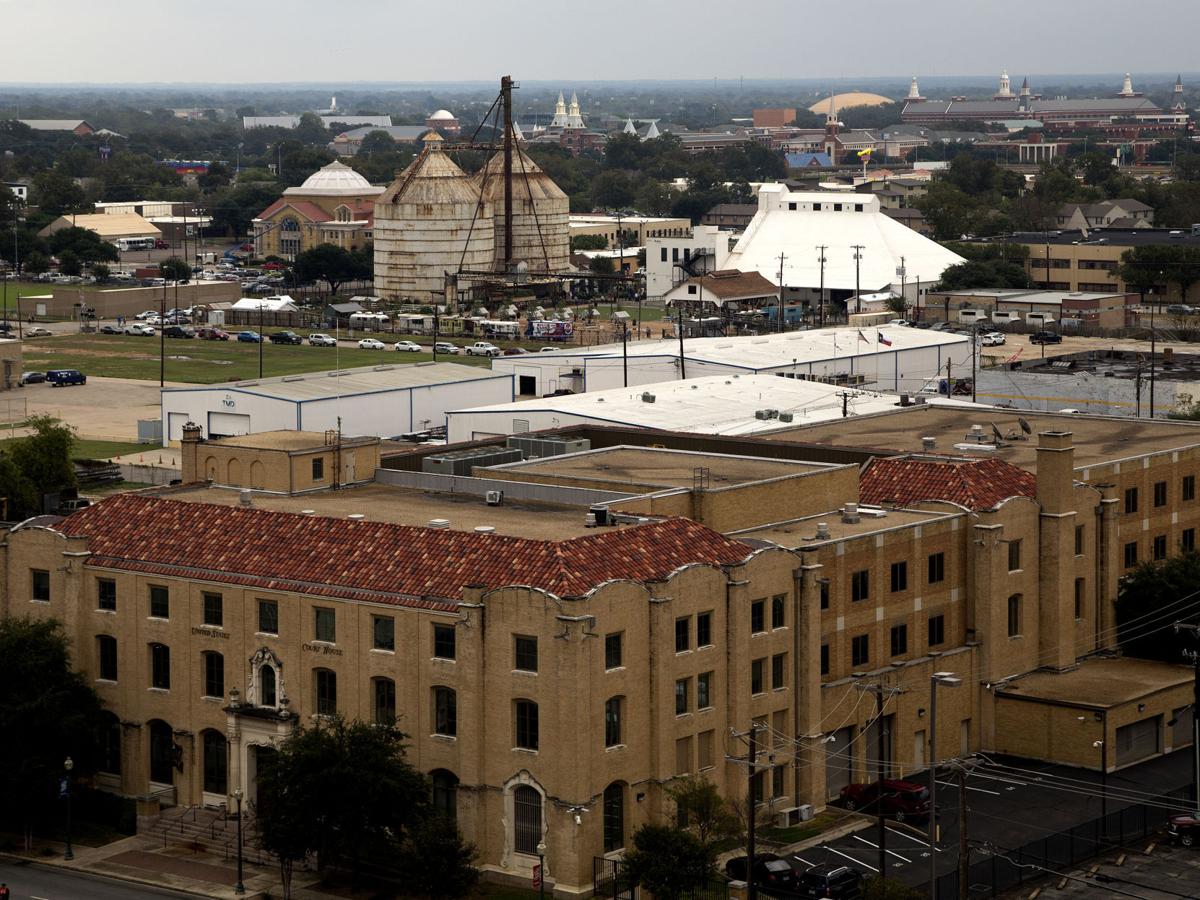 Federal authorities have scheduled an execution date for a former Killeen gang member who was sentenced to death 20 years ago in the carjacking, abduction and murder of two church youth ministers from Iowa.
Christopher Andre Vialva, now 40, was sentenced to death after his 2000 trial in Waco's U.S. District Court. His execution is set for Sept. 24 in the murders of Todd and Stacie Bagley in 1999.
Trial testimony showed the Bagleys, visiting the Killeen area from Ottumwa, Iowa, were using a pay phone at a store when Vialva and several accomplices approached them and ask for a ride. Vialva pulled a gun and forced the Bagleys into the trunk of their car, then drove around for hours while trying to use their ATM cards and attempting to pawn Stacie Bagley's wedding ring.
Brandon Bernard, 39, one of Vialva's five co-defendants, also was sentenced to death in the double murders. His execution date has not been set.
Bernard, Vialva and four Killeen teenagers were charged in the June 1999 incident. Two of the teens provided vivid testimony against Vialva and Bernard, telling jurors that Stacie Bagley read the Bible to her captors as she and her husband pleaded for their lives. Vialva drove to a remote area on Fort Hood, shot them both in the head and set the car on fire while Stacie Bagley was still alive, according to trial testimony.
Vialva is scheduled to be executed at a federal prison in Terre Haute, Indiana.
After a 17-year hiatus, the federal government resumed executions on July 14 with the execution of former white supremacist Daniel Lewis Lee. Two others, Wesley Purkey and Dustin Honken, were executed later the same week.
There are currently 58 men and one woman on federal death row, all of them in Terre Haute. Compared to many states, including Texas, the federal government has not been prolific in carrying out the death penalty.
States have combined to execute thousands of people over decades. The federal government executed 37 between 1927 and 2003, according to the Death Penalty Information Center. Thirty-four were executed between 1927 and 1963, including Julius and Ethel Rosenberg — put to death in 1953 after their convictions for passing nuclear secrets to the Soviets.
No federal executions were carried out from 1963 to 2001. Three were executed from 2001 to 2003, including Oklahoma City bomber Timothy McVeigh.
Vialva and Bernard tried to get their death sentences set aside two years ago by claiming in writ filings that former U.S. District Judge Walter S. Smith Jr. was "not functional" because of his alleged drinking and "unfit" to preside over their trial. U.S. District Judge Lee Yeakel, of Austin, threw out those claims.
Tony Sparks, one of the co-defendants in the case who went to trial with Vialva and Bernard, was given a mandatory life sentence. In 2012, the U.S. Supreme Court ruled that federal juvenile offenders could not be subjected to mandatory life terms. Four years later, the court made its ruling retroactive to those already serving time, paving the way for a new sentencing hearing for Sparks.
Sparks, who was 16 at the time and certified to stand trial as an adult, pleaded guilty to aiding and abetting carjacking resulting in death. A 15-year-old who was also certified to stand trial as an adult was sentenced to five years, and two 17-year-olds were sentenced to 20 years each.
The Associated Press contributed to this story.
Get local news delivered to your inbox!
Subscribe to our Daily Headlines newsletter.