A former Waco attorney arrested a year ago in a murder-for-hire scheme died Thursday in a motorcycle accident near her home, sources close to her said.
Chelsea Tijerina, 34, died after a wreck in Hays County, south of Austin, said her attorney, Jessi Freud.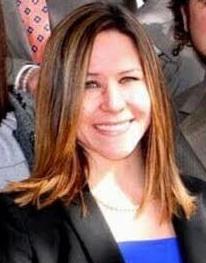 Texas Department of Public Safety officials confirmed troopers responded to a fatal motorcycle crash at 6:35 p.m. Thursday near Ranch Road 12 and Winter Mills Parkway in Hays County. Tijerina was pronounced dead at the scene.
The incident is still being investigated by DPS and no other information was available Friday.
Tijerina was arrested in May 2020 and indicted in August 2020 alongside Seth Sutton, 46, on solicitation of capital murder charges and was accused of plotting to hire a hitman to kill Tijerina's ex-husband, Waco attorney Marcus Daniel Beaudin.
According to affidavits, Sutton had solicited an undercover officer on May 14 to kill Beaudin and discussed the officer leaving town after committing the murder. Beaudin had been arrested in February 2020 on a second-degree felony charge of indecency with a child. According to Woodway police, Beaudin was charged with having improper sexual contact with a 10-year-old female family member. Beaudin was released after posting a $20,000 bond and has not been indicted on the charge.
According to previous reports, Tijerina and Sutton met with an undercover officer and provided details regarding Beaudin's whereabouts and plans on how to carry out the murder. According to the affidavit, on May 22, Sutton provided the officer with $300 to purchase a firearm to kill Beaudin.
Both Tijerina and Sutton were arrested by Waco police and released on a $1 million bond and were required to wear GPS ankle monitors.
Judge Thomas West of Waco's 19th State District Court had previously denied a motion from Tijerina to remove the tracking device but did grant her extended curfew hours and allowed her to travel freely in Texas.
Tijerina was living in Hays County.
"Anyone who knows Chelsea loved her," Freud said. "She was kind, gentle, funny, loyal and resilient. She was a loving mother and wonderful attorney. I was proud to call her my friend, and not just my client. She will be terribly missed by all of us who loved her. Please keep her beautiful children in your thoughts and prayers."
The San Marcos Police Department and Hays County Sheriff's Office were not able to be reached for comment for details on the wreck.