Laura Villalon told police she slammed her 2-year-old son's head against a wall and placed his body in a closet four days before she led Waco police to a large garbage bin, where she had dumped the boy after wrapping his body in 12 trash bags, according to a final autopsy report released Thursday.
Frankie Gonzalez, Villalon's 25-pound toddler, died of homicidal violence, including blunt force injuries, forehead and scalp contusions, a forehead laceration, numerous contusions to his arms and legs and three broken ribs and a broken right arm that pathologists say occurred about a month or weeks before his death.
"Additional injuries such as smothering or other forms of asphyxiation cannot be ruled out," the report states.
The 10-page report states pathologists were told that after Villalon slammed Frankie's head into a wall on May 28, she later found him unresponsive in bed and put his body in a closet. Two days later, according to the report, she wrapped his body, dressed in a gray shirt and gray pants with Disney characters Mickey and Pluto on them, in a dozen trash bags and put his body in a trash bin behind a church off Park Lake Drive in Waco.
On June 1, Villalon, also known as Laura Sanchez, concocted a story that Frankie disappeared during an outing with her and Frankie's two sisters to Cameron Park, police said at the time. An Amber Alert was issued, and a massive, multi-agency and community search was launched for the boy that ended the next day when Villalon led Waco police detectives to his body.
Villalon, 35, along with Lorenzo Gonzalez, the father of Frankie and his younger and older sisters, remain in the McLennan County Jail. Villalon is charged with first-degree felony injury to a child resulting in death, while Gonzalez, who has custody of the children, is charged with second-degree felony endangering a child, accused of violating a family plan agreement he had with Child Protective Services officials to never leave the kids alone with Villalon.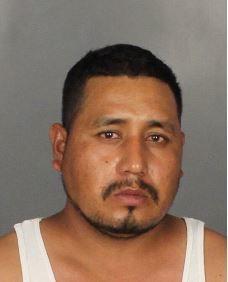 The girls, who remain in foster care, were the subject of a 75-minute CPS hearing Thursday morning, where Associate Judge Nikki Mundkowski granted a motion from the state to add aggravating factors to the case, which will expedite the parental rights termination process against Villalon and Gonzalez and negate efforts by CPS officials to continue working plans to reunite the family.
Mundkowski set an initial termination hearing for Sept. 1 and a final termination hearing for Dec. 8.
During testimony Thursday morning, Sgt. Jason Lundquist and CPS employees Africa Cashaw and Olga Solyakova all testified that Villalon, who has an extensive criminal record and a long history of drug and alcohol abuse, tested positive for methamphetamine about a month before Frankie's death.
The officials said Frankie's sisters, ages 3 and 1, also tested positive for methamphetamine at levels high enough to indicate they must have ingested the powerful stimulant in some way.
Child Protective Services records show Villalon was not supposed to be left alone and unsupervised with Frankie and his two sisters as part of a family plan agreement with CPS. Villalon previously was stripped of her parental rights to six other children because of neglect and drug abuse, but CPS officials were allowing her visits with her youngest three children as long as she was supervised.
Gonzalez, who also is jailed on an immigration hold, told authorities he went to work and left Villalon alone with the children because he thought she was doing better dealing with her drug abuse, according to an arrest affidavit. The couple had separated for a time but had been living together again for about a month at the time of Frankie's death.
Gonzalez signed a CPS agreement promising not to leave the children alone with Villalon and to alert authorities if she "threatened to take the children unsupervised," police reported at the time of his arrest.
Frankie was born in prison while Villalon was serving a sentence for violating her probation for burglary. Lundquist testified at the CPS hearing Thursday that in his 21 years as an officer, he had never seen such a "coordinated and multi-faceted response" from the community and various law enforcement agencies after Villalon reported Frankie missing.
"I interviewed her for quite a while and I told her I thought she was lying and to call me when she was ready to tell the truth," Lundquist said.
Lundquist's testimony came before Frankie's final autopsy report had been returned to Justice of the Peace Dianne Hensley's office. He testified that pathologists told him Frankie suffered a broken shoulder about a month before he died and that his body showed multiple bruises in various stages of healing.
The sergeant said both parents acknowledged the shoulder injury and told him they did not seek medical treatment for the toddler because they feared he would be removed by child protective workers.
In arguing for the judge to expedite the termination process, Assistant District Attorney Amber Martinez said the actions of both Villalon and Gonzalez resulted in Frankie's death.
"Both parents ignored the bruises on Frankie, both parents ignored the broken shoulder and both parents chose not to seek medical assistance for approximately a month while this child had a broken shoulder," Martinez told the judge. "Frankie died as a result of the acts and/or inactions of both these parents, Laura Villalon and Lorenzo Gonzalez. If either or both of these girls are returned to either of these parents, we are putting these girls at risk of imminent physical bodily harm by one or both of these parents."
Attorney Kyle Dennis, who represents Villalon on the CPS matters, opposed the motion, saying the case remains under investigation, the autopsy, at least at that point, had not been returned, and that the judge basically was being asked to adjudicate his client's guilt without all the evidence.
Robert Stem, who represents Gonzalez, said his client has no prior criminal history and there is no evidence he has ever tested positive for drugs. Stem also said the criminal case is in the early stages and argued there was nothing to suggest Villalon would have committed "such a horrible crime."
Sign up for our Crime & Courts newsletter
Get the latest in local public safety news with this weekly email.