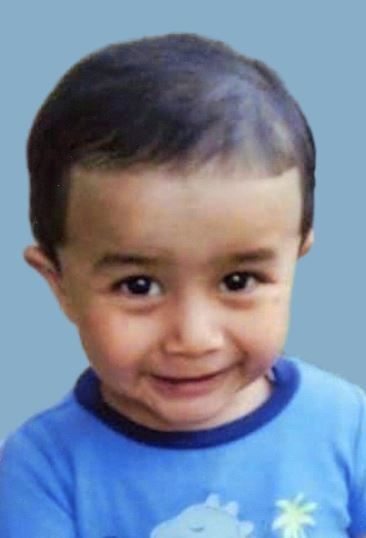 Frankie Gonzalez, the toddler whose body was found June 2 in a trash bin, died from homicidal violence including blunt force injuries, according to a cause of death report released Monday.
In a one-page preliminary report, pathologists at the Southwestern Institute of Forensic Sciences in Dallas ruled Frankie's cause of death as homicide.
Frankie's mother, Laura Villalon, also known as Laura Sanchez, 35, remains in the McLennan County Jail on a first-degree felony injury to a child charge in Frankie's death. She also is being held for an alleged parole violation.
Child Protective Services records show she was not supposed to be left alone and unsupervised with Frankie and his two sisters because of her past criminal record and long history of drug and alcohol abuse. Villalon previously was stripped of her parental rights to six other children because of neglect and drug abuse, but CPS officials were allowing her visits with her youngest three children as long as she was supervised.
Lorenzo Gonzalez, the father of Frankie and his older and younger sisters, has told authorities he went to work and left Villalon alone with the children because he thought she was doing better dealing with her abusive past.
Waco police arrested Lorenzo Gonzalez later in June on a second-degree felony charge of endangering a child. He remains jailed on that charge plus federal authorities have placed an immigration hold on him.
Court documents show Gonzalez signed a Department of Family and Protective Services agreement promising not to leave the children alone with Villalon and to alert authorities if she "threatened to take the children unsupervised."
Villalon led police to Frankie's body the day after she fabricated a story that the 2-year-old disappeared during a family outing to Cameron Park. Her report prompted a widespread search for the boy and a statewide Amber Alert.
Waco police have said they think Frankie, who was born in prison while Villalon was serving a sentence for violating her probation for burglary, died May 28 while in Villalon's care and that she kept his body at her home for two days before placing him in the trash bin near a church on Park Lake Drive.
Villalon's attorney, Susan Shafer, declined comment Monday.
McLennan County First Assistant District Attorney Nelson Barnes said he is waiting for the final autopsy report "to make final evaluations" about how to proceed with the case.
Lorenzo Gonzalez's attorney, Phil Martinez, said his client remains "torn up" over the death of his son.
"He is very upset that his son died," Martinez said. "Initially, before he was arrested, he was cooperating with law enforcement about what he knew and what he could tell them about what might have happened. Every time I have talked to him about it, he is broken up regarding all of this. He doesn't know what could have overcome the mother to do something like that. He is also looking for answers."
Frankie's sisters remain in state foster care.
Sign up for our Crime & Courts newsletter
Get the latest in local public safety news with this weekly email.