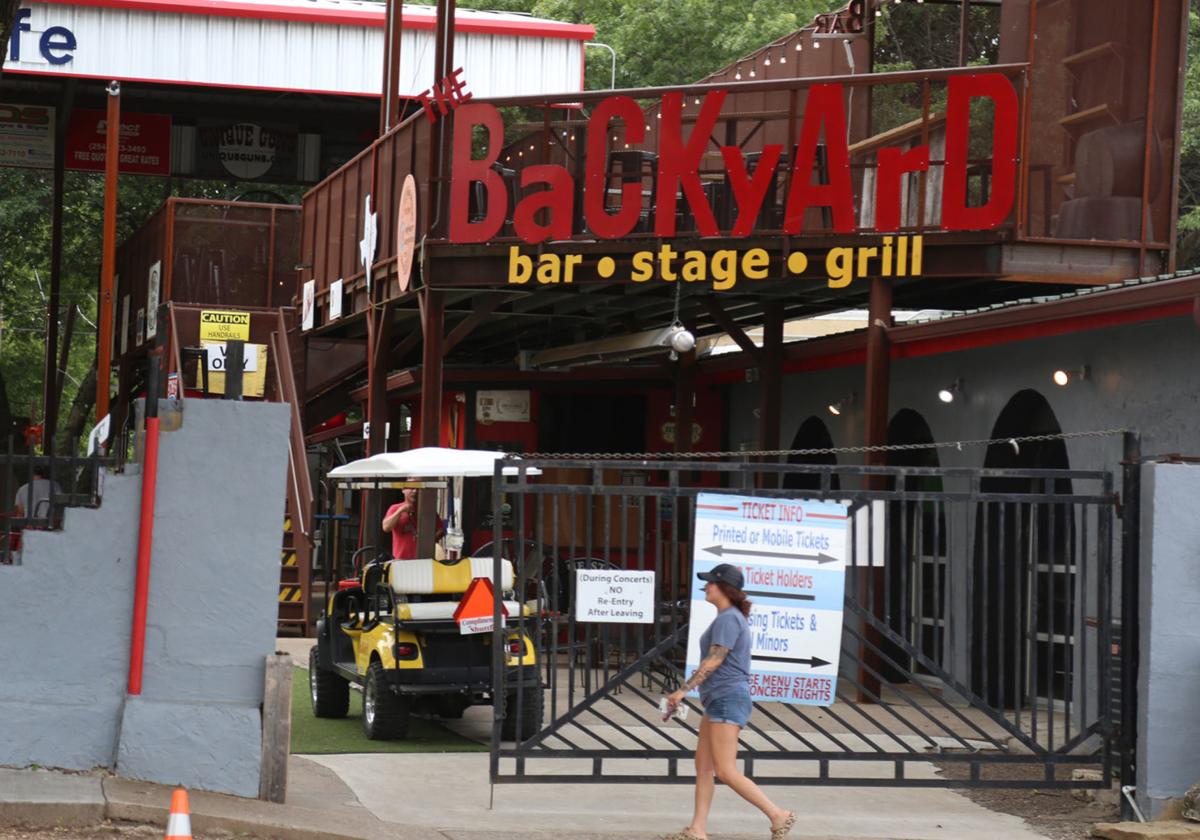 The Backyard Bar Stage and Grill, a popular downtown live music venue, was named in two recent lawsuits, including one from a woman who claims the bar overserved the driver of the car in which she was seriously injured and two others were killed.
Odalys Rodriguez alleges the bar violated Texas' dram shop law by overserving alcohol to Anthony Suarez after he reportedly was obviously intoxicated on Sept. 12. Rodriguez, Suarez and two others later were involved in a one-vehicle wreck on the Interstate 35 service road in Elm Mott in which the two back seat passengers were killed.
Rodriguez is seeking more than $1 million in damages in the lawsuit, filed in Waco's 74th State District Court by Houston attorney Mo Aziz and Waco attorney Robert Stem.
In the second suit, filed on the same day in Waco's 414th State District Court, Julian DeLeon alleges an employee of the bar, described as a "bouncer," assaulted him in December. DeLeon is seeking more than $200,000 but less than $1 million in his lawsuit.
Businessman and musician Brian Brown, a member of the Backyard's ownership team, declined comment on the lawsuits Wednesday.
Rodriguez alleges in her suit that the Backyard staff served alcoholic drinks to Suarez after it was obvious that he "presented a clear danger to himself and others."
The lawsuit also seeks a temporary restraining order and injunction ordering the bar owners, attorneys and insurance carrier to preserve photographs, videos, emails, text messages, voice mails and other records that might be considered evidence in the case.
Aziz said he filed the suit so quickly in an attempt to preserve evidence.
"We obviously are still in the investigation stage," Aziz said. "We are trying to figure out how much alcohol was served to the driver and over what period of time. But overall, we have seen an uptick in drunken driving accidents, and obviously, the driver plays a role in that. But in a lot of instances, so do the bars. That is the purpose of this investigation. In addition to the driver, what was the role of the bar and the bartenders?"
The car rolled over several times about 7 p.m. Sept. 12 near West Birch Street in Elm Mott, according to Department of Public Safety reports. Rodriguez lost consciousness and suffered a possible traumatic brain injury, a shattered arm, broken ribs and a dislocated hip. She spent several days in the intensive care unit and remains hospitalized, Aziz said Wednesday.
Her friends, Cirilo Mendez and Elmer Servin, both 22 and both from Waco, died from their injuries. Suarez also was hospitalized with serious injuries.
DeLeon alleges in his lawsuit that he was physically assaulted by an "employee/bouncer," described in the lawsuit as an "employee with a known propensity to use excessive physical force."