A man whose 2018 bestiality case has remained pending more than a year since he entered a guilty plea was arrested Monday, accused of molesting a 12-year-old girl over the past six months, Bellmead police reported.
Philip Samual Mercon, 29, was arrested on a first-degree felony charge of continuous sexual abuse of a child. Mercon told police he was sexually attracted to the girl and referred to his actions as "tickling" the victim at his Bellmead home, the arrest affidavit states.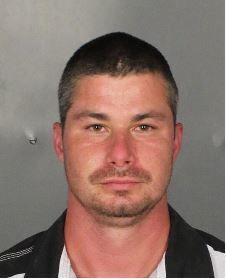 He was charged with bestiality in 2018 after police caught him with his neighbor's dog, officials said at the time. Mercon pleaded guilty to the bestiality charge last summer but has since decided to withdraw the plea and requested a trial. At the time of the guilty plea, officials said they intended to recommend deferred probation and transfer the case to the county's veteran's court, which was still being formed at the time. Mercon is a U.S. Army veteran, and Judge Matt Johnson said at the time he entered his guilty plea that Mercon was receiving treatment from the U.S. Department of Veterans Affairs for service-related trauma and would be an ideal candidate for the veterans court and its ability to work with VA officials through the deferred probation process.
However, Mercon's case never was presented to the veterans court, said 74th State District Judge Gary Coley Jr., who was establishing the court's protocols. Because the bestiality plea would require Mercon to register as a sex offender, he would be ineligible for the veterans court.
Mercon's attorney, Phil Martinez, said Mercon was unaware he would have to register as a sex offender and wants to withdraw his plea.
Martinez had requested a court-appointed psychologist evaluate Mercon on Monday in an effort to determine an appropriate sentence on the bestiality charge. Mercon was arrested on the sexual abuse of a child the same day.
Martinez said he has not been assigned to represent Mercon on the most recent charge, and he declined to comment on the allegations against him.
Mercon remained in McLennan County Jail on Tuesday with bond listed at $50,000.