Prolific novelist John Grisham read Pamela Colloff's compelling two-part series about former Clifton High School principal Joe Bryan challenging his murder conviction in the 1985 death of his wife and thought the story was too good to pass up.
Grisham, 64, one of the nation's best-selling novelists, is on the board of the Innocence Project of New York, has gotten involved in the innocence claims of a number of inmates in the past 15 years and has been a longtime champion of underdogs across the country, as his novels reflect.
The plot of Grisham's latest legal thriller, "The Guardians," is based in part on Bryan's 34-year struggle to prove his innocence, the flawed forensic evidence that contributed to his convictions and on prosecutors who fight for no apparent reason to sustain convictions in cases tried decades before they were ever in office, Grisham said in a phone interview this week.
Grisham first learned about Bryan's plight by reading Colloff's compelling stories in The New York Times Magazine and ProPublica about Bryan's case. In an author's note in "The Guardians," Grisham calls the May 2018 series "investigative journalism at its finest" and credited Colloff with doing a "masterful job" of digging into all aspects of the case.
Colloff, an Austin-based journalist, is a former executive editor at Texas Monthly. She is a senior reporter at ProPublica and a writer-at-large at The New York Times Magazine.
Colloff and others, including Waco attorneys Jessi Freud and Walter M. Reaves Jr., are convinced Bryan was wrongfully convicted, and their efforts working on his case also convinced Grisham that Bryan, now 79 and in failing health, should be released from prison.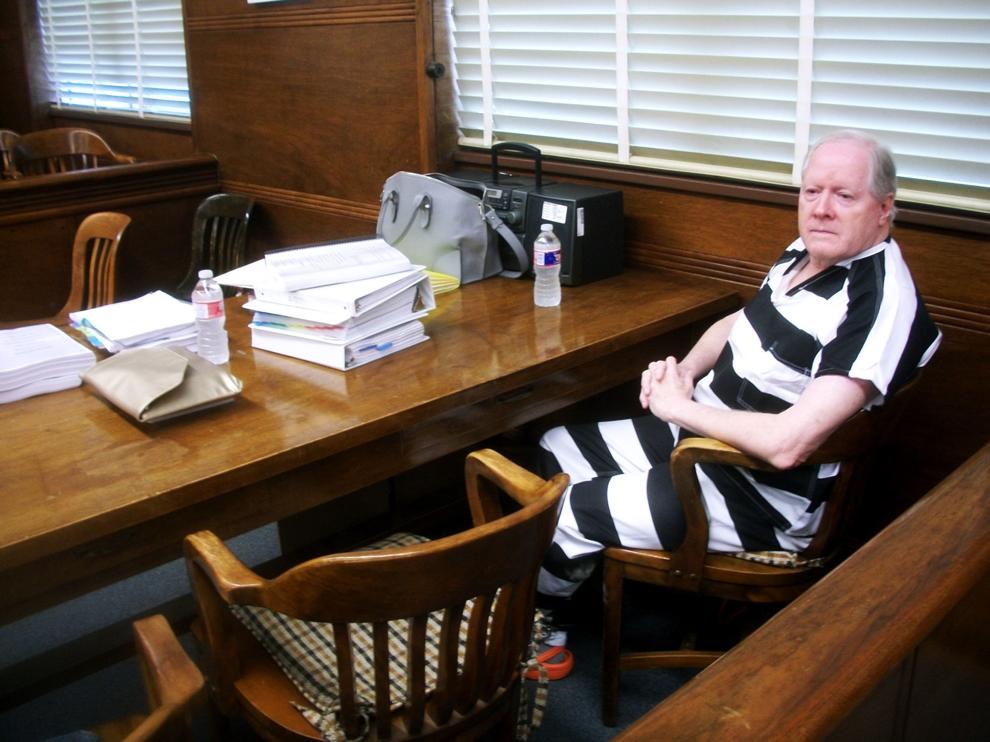 Bryan, a former educator who recently was moved from a prison unit in Huntsville to one in Beaumont, has served more than 30 years of a 99-year sentence in the death of his wife, Mickey, an elementary school teacher in Clifton. Bryan was convicted by two juries, one in Meridian and one in Comanche, after his first conviction was overturned on appeal.
He steadfastly has maintained his innocence and has refused to confess to a crime he says he didn't commit, even at the chance of improving his prospect of winning parole. Bryan was denied parole for the seventh time in April and has a projected release date in May 2025.
Blood-spatter evidence
In their efforts to prove Bryan's innocence, Reaves and Freud found experts who said Bryan's trials were marred by investigative errors and flawed testimony, including the work of an ill-trained, so-called expert in blood-spatter evidence. The attorneys convinced an investigator in the original case to admit at a writ hearing that he botched his initial interpretation of crime-scene blood patterns and he told the retired judge hearing the writ that he was wrong.
After two application for writ of habeas corpus hearings in Comanche County, a senior judge denied Bryan's request for a new trial and rejected his innocence claims in December. The judge's findings were forwarded to the Texas Court of Criminal Appeals in Austin, where the issue remains pending.
In researching Bryan's case, Colloff went to the extraordinary measure of enrolling in a law enforcement forensic seminar in blood-spatter evidence to better familiarize herself with her subject.
Grisham said he got Colloff's blessing to base parts of the novel on her work. He also became pen pals with Bryan, who also gave the nod to Grisham basing his latest work on Bryan's case, telling the author he favors anything that will shed light on his plight.
"At a time when the Bosque County DA's Office continues to fight DNA testing that might help identify Mickey Bryan's killer, I am glad that someone of John Grisham's stature is calling attention to the failings of the forensic science analysis that helped secure Joe Bryan's conviction," Colloff said in a telephone interview Wednesday.
Grisham's view
Grisham said Bryan's case was "just too irresistible to pass up" as plot fodder for his novel. "The Guardians' " hero is based on real-life minister James McCloskey, a former prison chaplain who met an inmate and believed in his innocence. He helped exonerate the man, and from that experience McCloskey launched Centurion Ministries.
Over the next 40 years, McCloskey and his Centurion team helped free 63 men and women from wrongful incarceration, Grisham writes in "The Guardian's" author notes.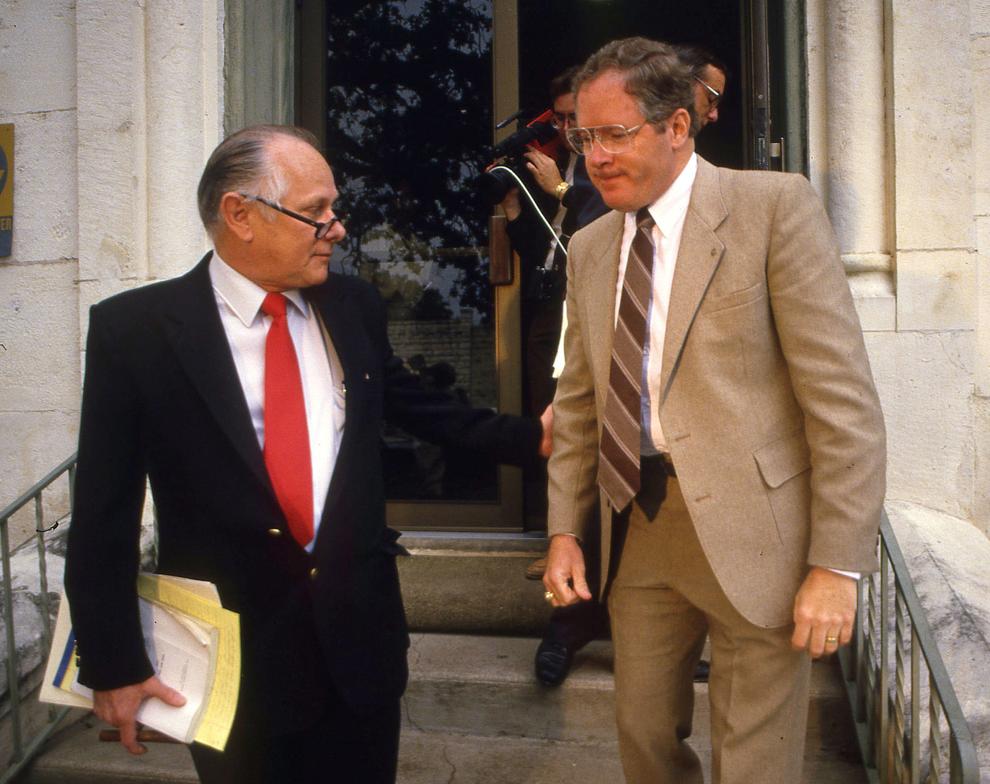 Bryan, Grisham says, also was wrongfully convicted and should have been exonerated and freed years ago.
"How in the world could 12 people agree that the state put on enough proof to convict him of anything?" Grisham asked. "It is astonishing."
Grisham, who will speak in Dallas Thursday night before going to Austin for the Texas Book Festival this weekend, comes by his work with the Innocence Project naturally. He said his mother wrote to people in prison, not necessarily to help prove them innocent, but just to brighten their day and to let them know someone cared about them.
When he was going through her home in Mountain View, Arkansas, after her death four years ago, Grisham found stacks of letters she received from prison inmates over the years, he said.
"People ask me what can they do to help with wrongful convictions?" Grisham said. "I say if you have time, volunteer with a local innocence group. If not, pick out an inmate and write them a letter. My mother was a devout Christian and that was part of her ministry."
Grisham, who has cranked out at least one novel a year for decades, writes mostly legal thrillers. "The Guardians" is his 40th novel, but he also has written children's books and about sports and medicine.
"I start a new book each year on Jan. 1," Grisham said. "That is how I make myself do it, and my deadline is July 1, six months. I researched a lot of the stuff on Joe's case and I wanted to use this back-spatter area of forensics to highlight how misguided this science is used in the courtroom. I was stunned by his case."
DNA motion
Despite setbacks, Freud and Reaves still are in there swinging on Bryan's behalf. They currently have a motion seeking to test DNA in the case pending in an intermediate state appeals court in Eastland.
Reaves teaches an Innocence Project clinic at Baylor University Law School, and Freud got involved with Bryan's case while in law school there.
"Since I first started working on Joe's case as a Baylor law student, I truly believed that if people learned about what happened to Joe, that it would have the power to shed a bright light on many of the dark, complicated problems in our criminal justice system," Freud said.
"With the story of Joe's case being masterfully told in Pamela Colloff's award-winning article 'Blood Will Tell,' it is no surprise to me that another legendary writer of the same caliber, John Grisham, was captivated and graciously took an interest. I am eternally grateful to John and Pamela for ensuring that Joe and his case will have a legacy and continue to make an impact on both people and our broken system," she said.