A parolee from a state juvenile lockup who cut off his ankle monitor less than 24 hours before police say he was involved in a capital murder in Waco will remain jailed under $750,000 bond, a judge ruled Wednesday.
A week after drastically reducing the bond of Elijah Jamal Craven's co-defendant in the Sept. 10, 2019, robbery and shooting death of Aquarius Tyrone McPhaul, 54th State District Judge Susan Kelly denied Craven's bond reduction request after a hearing Wednesday.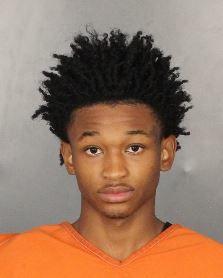 Kelly drew fire from McPhaul's father and prosecutors after reducing Daezion Watkins' bond from $750,000 to $100,000 last week. While the burden is on defendants to show why their bonds should be reduced, the apparent difference despite the teens being charged in the same case is that prosecutors did not present evidence at last week's bond reduction hearing for Watkins.
On Wednesday, prosecutor Sharon Pruitt called three witnesses, including McPhaul's father, Craven's juvenile parole officer and a Waco police sergeant, who all provided new details in the capital murder case.
"We still don't believe the bond should have been reduced in the (Watkins) case," First Assistant District Attorney Nelson Barnes said. "We didn't present evidence in that case because our prosecutors felt in a capital murder case the facts speak for themselves. But apparently they didn't. So this time we made sure they did."
Kelly declined to discuss the bond hearings because the cases remain pending. However, speaking in general terms, the judge said, "on these kind of bond hearings, I expect evidence to be provided and I will rule accordingly."
Watkins and Craven, both 18, remained jailed Wednesday evening.
"It is easy to forget about the victims in these cases because we get so focused on the defendant," Barnes said. "For every defendant, there is somebody who is suffering, and part of our jobs is to make sure they are remembered. While we represent the state, justice represents the victims, and that's what we try to carry into the courtroom every day."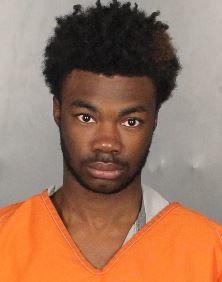 Abel Reyna, court-appointed to represent Craven, noted the bond reduction for Watkins and requested "consistency" from the court.
In denying the motion, Kelly said the evidence offered Wednesday was "drastically different" from last week's hearing for Watkins.
"I appreciated being informed," the judge said.
Watkins' attorney, Jessi Freud, said Wednesday that Kelly did what judges are supposed to do in making her decision to lower the bond: "base decisions on evidence presented in court."
"It is unfortunate that this is being unnecessarily sensationalized because the state didn't get their way," Freud said. "Daezion remains in jail awaiting trial, continues to maintain his innocence and we look forward to presenting the truth to a jury."
Waco police have said Craven tried to rob McPhaul, a 17-year-old McLennan County Challenge Academy student, because McPhaul had had been expelled from a gang for not being able to repay the gang for drugs he reportedly used instead of selling, according to court records.
According to an arrest affidavit issued for Watkins, Watkins was a passenger in a stolen Toyota pickup truck when Craven picked McPhaul up from a local motel on the day of his death. Watkins "handed Elijah Craven the handgun used in both the aggravated robbery and later the murder, making this a capital murder, of Aquarius McPhaul," the affidavit states.
McPhaul's body was found in the street in the 2900 block of South Fourth Street near Oakwood Cemetery after neighbors reported hearing gunfire. McPhaul was shot at least 10 times, Pruitt said Wednesday.
Waco police Sgt. Cassie Price said two other teens were in the truck with Watkins and Craven, but they have not been charged in the incident.
According to a search warrant related to the case, Craven had ties to a local Waco gang. McPhaul had been kicked out of the gang, and the plan by Craven and Watkins to rob McPhaul led to his murder, according to the warrant.
Monique Childs, a state juvenile parole officer, testified that Craven was sent to a Texas Juvenile Justice Department facility on a charge of engaging in organized criminal activity. He was paroled in May 2019 and was supposed to live with his mother.
He ran away from home and later was fitted with a GPS ankle monitor, Childs said. Officials discovered he cut off the monitor the day before police say he and Watkins killed McPhaul, Childs said.
Sherman McPhaul Sr. testified that he and his wife were on their way home Sept. 10, 2019, when they heard that a young man had been gunned down in Waco. McPhaul's wife told him they should pray for the young man's family, he said. Later in the day, a Waco police detective came to their home to inform them it was their son who had been killed.
His younger two children have received threats since the death of their brother, and he said he is concerned for their safety.