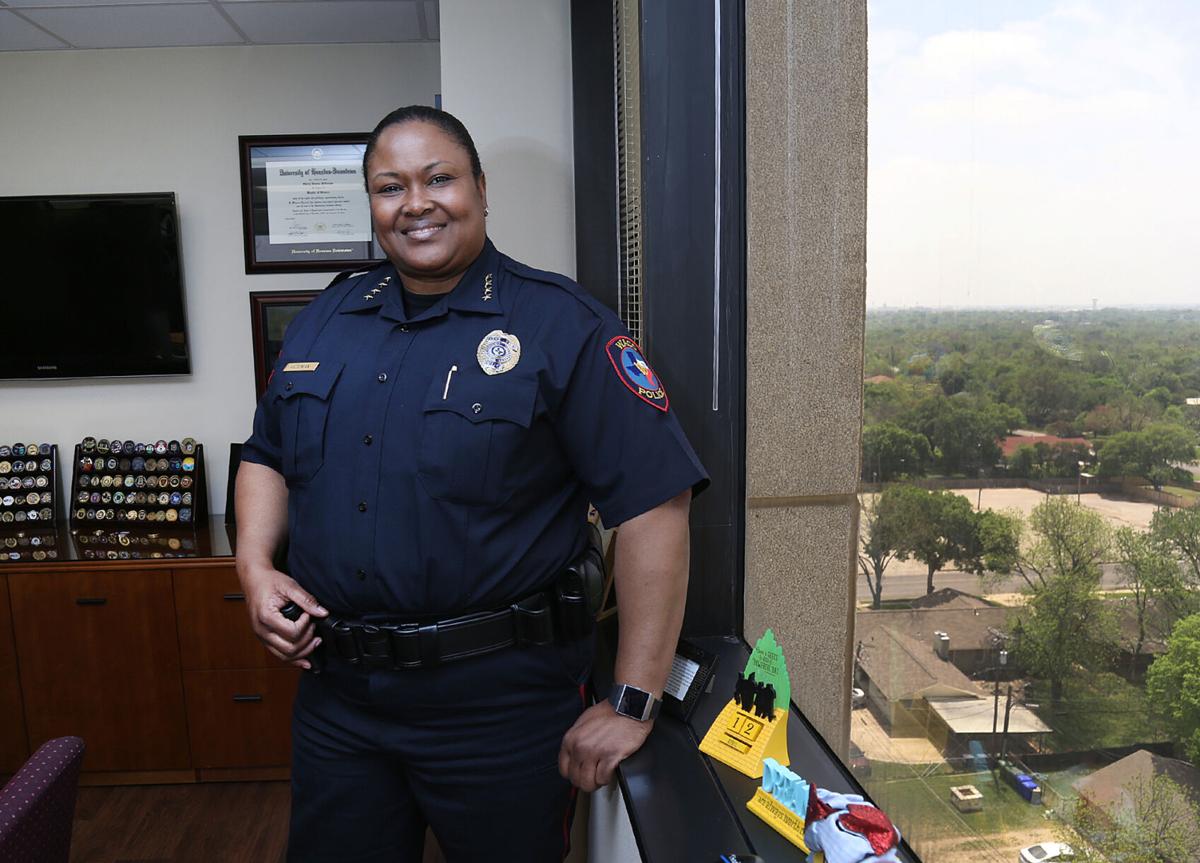 Under its newly sworn first female chief, Sheryl Victorian, the Waco Police Department has signed on to a national movement to bolster the ranks of women in policing.
The Waco Police Department has signed the 30x30 Pledge, which aims to ensure that women make up at least 30 percent of new police recruits nationwide by 2030.
"The Waco Police Department is committed to actively working toward improving the representation and experiences of women officers in our agency," Victorian said in an announcement. "We are honored to be among the first in the nation to make this commitment, and challenge other police professionals in Central Texas to join us in this effort."
So far, the Denton Police Department and Houston METRO transit police are the only Texas forces to sign the pledge. Departments in Baltimore, New York, Las Vegas, Indianapolis, Tuscon, New Orleans and Denver are among the dozens of signatories.
A Waco police news release describes the 30x30 Pledge as "a series of low- and no-cost actions policing agencies can take to improve the representation and experiences of women in law enforcement."
The 30x30 Pledge website lists "immediate action items" for departments, including making gender diversity an official priority, affirming zero tolerance for discrimination or harassment, accommodating nursing mothers, and ensuring equipment for women officers fits their proportions.
Officer Garen Bynum said the Waco Police Department has 37 sworn female officers, including Chief Victorian, accounting for 15% of the force, which is above the national average of 12%.
Bynum said the department currently has one chief, two cadets that are currently in the academy, one sergeant and 34 officers. The average age of the women who are serving is 38 and their average service time is 9½ years.
The department pledged its involvement in the initiative on April 19 and is committed to addressing any issues within the hiring of the department that might affect how many women get hired.
Sergeant Chris Nall said that the recruiting office is currently examining the hiring process to try to identify any forms of bias.
"Our agency follows the civil service promotional guidelines. We want to make sure that the qualification process for that applicant does not have a bias towards one officer," Nall said.
Nall said that if any practices are found to be biased or place women at a disadvantage, the department would reform those practices.
According to the press release, research suggests that "women officers use less force and less excessive force, are named in fewer complaints and lawsuits, are perceived to be more honest and compassionate, and see better outcomes for crime victims, especially in sexual assault cases."
Bynum said that while the department has a relatively high number of women, it could do better.
"We are already moving in the right direction but we do have more work to do," Bynum said.
Nall said that looking into recruiting is important right now.
"Recruiting and outreach across all demographics can be improved upon because right now is a pretty tough time to really try to attract any officers or any prospecting officers to this job field," Nall said.
Nall said Chief Victorian initiated the effort to join 30x30, saying she was involved in the issue "long before she got here."
"Underrepresentation of female officers across the nation is something we are all aware of," Nall said. "We want the best candidates and we want to reach those candidates."
Nall is confident that the department will continue to move in the right direction and help 30x30 get closer to that goal.
"I do think we can do it," Nall said. "The Waco Police Department has always been a pretty progressive department and always works with the community and works with some of the best practice guidelines."