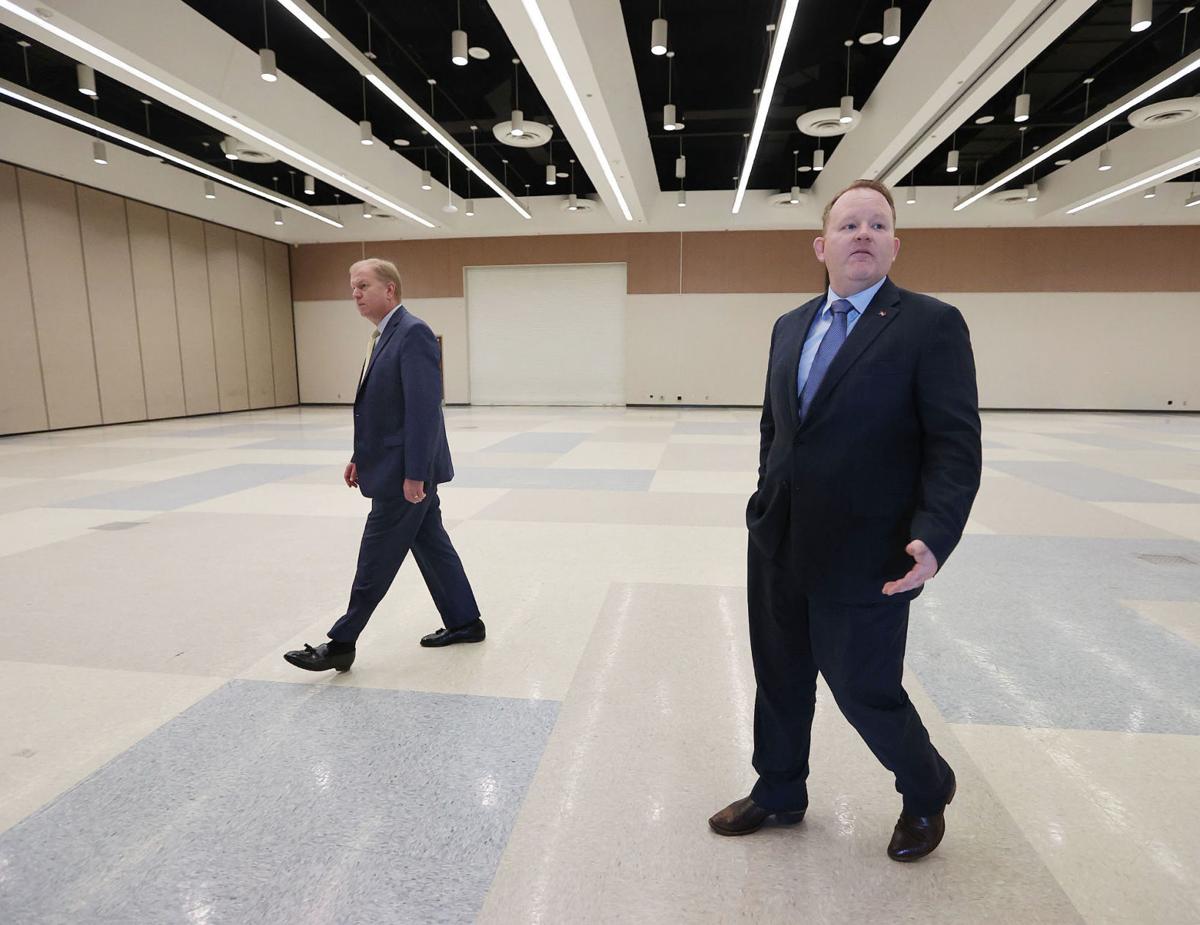 As judicial officials across the state prepare to resume criminal jury trials after a long COVID-19 shutdown, defense attorneys are compiling a litany of potential objections and appellate issues and wondering if their clients can get a fair trial while keeping everyone safe.
The courts are surging headlong into unchartered territory. Unanswered questions abound while so many minute details and big-picture issues must be considered, not the least of which is the health and safety of jurors, judges, lawyers, defendants, witnesses, court personnel and spectators.
Should residents be called against their will by a jury summons to sit in judgment of another at the risk of their health? Can a jury be selected while their faces are covered and they are socially distanced in a room with flawed acoustics? How can a lawyer communicate with his client if both are wearing masks and seated 6 feet apart?
Can you limit spectators in the courtroom when jury trials are required to be open to the public? Can witnesses wearing masks be heard and understood? Will attorneys who rely on body language and facial expressions to gauge the reactions of jurors and witnesses be disadvantaged by face coverings and social distancing? What if a potential jury pool is vastly limited by those who simply choose not to appear out of fear for their safety?
Waco attorney Stan Schwieger serves as a district representative on the Texas Criminal Defense Lawyers Association COVID-19 task force. The task force serves as a clearinghouse to assist attorneys facing pandemic-related issues as trials resume. The group also worked with attorneys whose jailed clients were candidates for release at the onset of the pandemic.
"For every step you take, there have to be untold hours of thought and preparation just for the simplest things you might encounter," Schwieger said. "And some of the hurdles, I just don't know if they can be overcome. But I guess the appellate courts will ultimately decide if the methods they are going to try can withstand constitutional challenge. I have real questions about that, not withstanding the safety of everyone involved."
A few courts in Texas have tried what are referred to as "demo trials" to see how things might work out. A felony trial in Brazos County had to be recessed after a couple of days when the defendant tested positive for COVID-19 but jail officials failed to communicate that to the court in a timely manner.
Bosque County officials this week agreed to postpone the trial of 40-year-old Bradley Wayne Holland, one of two defendants charged in the death of a 35-year-old Dallas man whose body was found in Lake Whitney in 2017.
The defense motion to postpone the trial, which was moved from Oct. 26 to Feb. 21, raised concerns, in part, about trying the case in the midst of a pandemic.
Gatesville attorney Paul Harrell, who represents Holland, said in the motion that he participated in jury selection and a trial in Gatesville on Oct. 5. The process caused him grave concerns, his motion for continuance states.
"Given the current state of the global pandemic, it would be hard to imagine a smooth venire process; however, the required protocols make the actual process so chaotic that the process did not seem to meet the spirit or gravamen of constitution or state statute requirements," the motion states.
"This court should be aware that all parties put in a considerable amount of work, but the case was not at all similar to the case at bar; thus, the possible appellate issues are magnified," Harrell wrote.
Lou Gilbreath, Holland's father, said that while he is eager to see justice done in his son's case, he is convinced that postponing the trial was the right thing to do so it won't bounce back on appeal.
"I don't want it go ahead like it is and then someone to go, 'Oh, we are going to put it on appeal because it was done this way or that way because it is a new thing that nobody has done before.' Maybe by February, they will be doing things more regularly and they will have all this worked out and not so much to appeal."
Schwieger said he wonders how potential jurors will be affected by being forced to show up for jury duty. The prospective jurors were sent COVID-19 screen questions with their summons. It potentially excuses from jury service anyone over 65 or anyone with serious underlying conditions.
"We are not talking about not just showing up," he said. "We are talking about not showing up because I don't want to die."
He also said defendants tired of languishing in jail and clamoring for their day in court might, in effect, waive some of their avenues of appeal by insisting on going to trial. Those who are selected for trial by the court have a firmer footing on objections and points of appeal, he said.
Jury notices for McLennan County's first criminal trial since February went out last week and instruct potential jurors to report for jury selection Oct. 30. Testimony in the trial is set to start Nov. 2 in Judge Matt Johnson's 54th State District Court.
Johnson, who currently is recovering from COVID-19, was reticent to discuss the upcoming trial because he may be called upon to rule on pandemic-related objections or issues that later could be taken up on appeal.
He said that while he and fellow McLennan County criminal court judge Ralph Strother have worked hard in conjunction with health officials to formulate a battle plan to resume jury trials — a plan that recently was approved by Regional Administrative Judge Billy Ray Stubblefield — the trials are subject to postponement depending on the progress of the area's COVID-19 efforts.
"We will just have to wait and see what the dynamics are at that point in time," Johnson said. "If the numbers have ticked up dramatically and the health authorities advise us against bringing people in, we will certainly act on their advice."
Waco attorney Alan Bennett said he also has concerns about how trials will be conducted.
"I am sure the courts are going to take all the precautions that they can to protect the rights of the defendant and the safety of the public, but that doesn't necessarily mean that the defendant's constitutional rights will be fully protected," Bennett said. "From a personal perspective, I have a lot of concerns about proceeding to trial under these circumstances."
The plan now is to summon 500 people to report to the Waco Convention Center, which has more room for social distancing than the county courthouse that was built in 1902. After a jury is selected, the trial will be held in the visiting courtroom of the courthouse annex, which is much larger than either of Strother's or Johnson's courtrooms.
Participants will wear masks, and jurors will not be seated in the jury box but out where the audience normally sits, spread apart by 6 feet. Johnson will not sit on the regular courtroom bench, but move his place forward because of the limited spacing capabilities in the regular counsel area.
A defendant for the first trial has not been selected.
---
A look at big issues on Supreme Court's agenda in new term
Concerned about COVID-19?
Sign up now to get the most recent coronavirus headlines and other important local and national news sent to your email inbox daily.