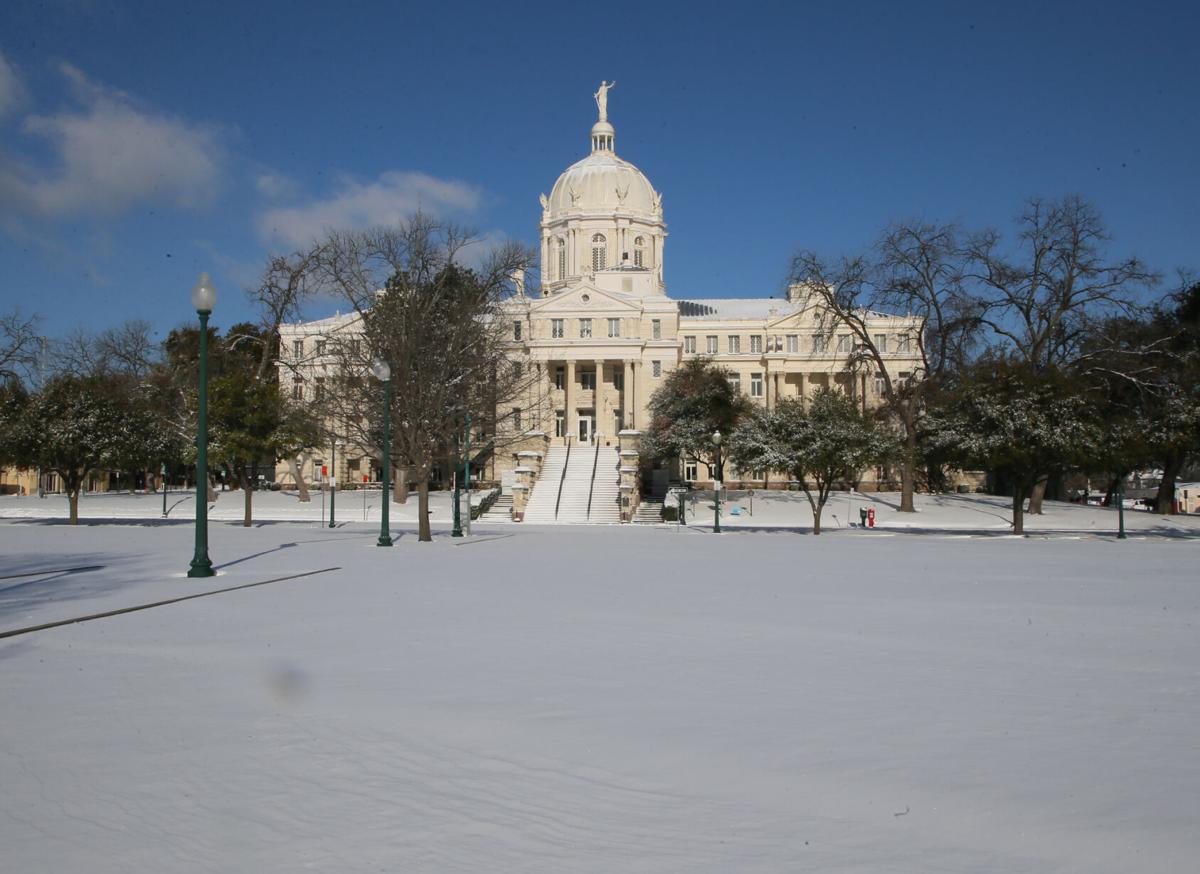 The daughter of an 82-year-old Waco man who died from hypothermia during the February freeze is suing the Electric Reliability Council of Texas and Oncor Electric Delivery Co.
A lawsuit filed Monday in Waco's 170th State District Court by Diane Jamerson on behalf of her father, Ollie Driver Jr., alleges negligence, gross negligence and seeks more than $1 million in damages.
An ERCOT spokesperson said Tuesday the council does not comment on pending litigation.
Oncor spokesperson Connie Piloto said, "We are heartbroken by the struggles that our customers and all of Texas endured during the February power emergency. We are unable to comment further due to pending litigation. It is important to note that as an energy delivery company, Oncor does not generate or produce electricity."
The power went off in Driver's home Feb. 14, when the temperature in Waco was 11 degrees. The suit alleges that over the next 48 hours, his power was never restored and the temperatures continued to drop.
The following day, the high temperature in Waco was 19 degrees and the temperature in Driver's home "reached freezing temperatures, and Decedent was unable to stay warm," the suit alleges.
"During this time, Decedent would intermittently use his vehicle to warm himself," the suit states. "On Tuesday, Feb. 16, 2021, Decedent had to be transferred to the hospital by ambulance due to hypothermia."
Driver was pronounced dead at a local hospital, and the lawsuit alleges he died of hypothermia because of the power outage.
"A peak winter demand of 69,000 megawatts is by no means unusual," the suit alleges. "As recently as the 2018 winter season, the Texas energy grid experienced demand in excess of 65,000 megawatts.
"The Texas energy grid regularly meets summer demands of 125,000 megawatts — almost twice the peak demand experienced in February 2021. As energy demand rose in February 2021, the supply of energy fell as outdated power generators failed, depriving the Texas power grid of 45,000 megawatts of energy. Defendants could have increased electricity production capacity in Texas in the days and weeks leading up to the February 2021 cold weather event but consciously chose not to do so," according to the lawsuit.
The suit alleges that the weather event and its effects on the energy grid were not unprecedented or unexpected.
"In response to Defendants' failure to anticipate increased energy demands in February 2021, as well as the failure of Defendants to weatherize and update their generation, transmission and distribution facilities, the transmission and distribution utilities — including Defendants — that make up the Texas energy grid were ordered to initiate rolling blackouts. These rolling blackouts left millions of people in the State of Texas without power for several days," the suit states.
ERCOT manages the flow of electric power to more than 26 million Texas customers, representing about 90 percent of the state's electric load, according to ERCOT's website.
The suit alleges ERCOT was negligent by failing to properly estimate the amount of power that would be required for the winter storm; by failing to take corrective actions when it became clear its own projections showed insufficient supply capacity to meet demand; by failing to make all reasonable efforts to prevent power interruptions; and by failing to manage emergencies resulting from outages.
Oncor was negligent, the suit alleges, by failing to warn of the hazard; by failing to maintain policies to protect against the hazards; by providing inaccurate and incomplete advice to customers; by failing to provide timely assistance or to ensure other protections were in place; by consciously cutting power in vulnerable neighborhoods while maintaining power in other areas; and by consciously cutting power longer than the 12-hour period mandated by the Texas Public Utility Commission.