A man accused of a stealing a woman's car in Arlington led police on a lengthy chase that ended in Hewitt early Monday morning, authorities said.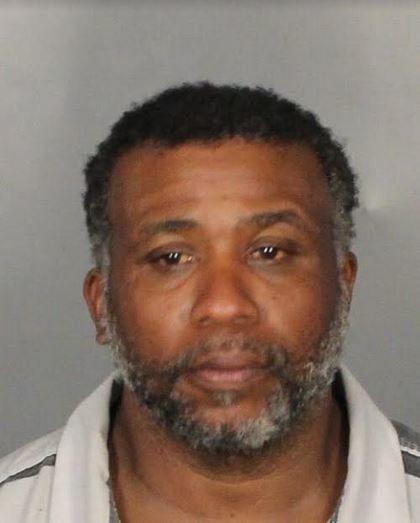 Aaron Maurice Spencer, 48, of Fort Worth, allegedly led authorities on a chase from Arlington to Hewitt overnight before Texas Department of Public Safety troopers disabled the stolen car near Interstate 35 mile-marker 327. Authorities believe Spencer is responsible for stealing a car in Arlington and hitting the car's owner with the vehicle before fleeing south to McLennan County.
Arlington police spokesman Tim Ciesco said the incident began in Arlington when officers were patrolling and saw a woman get hit by a car at a convenience store about 10:20 p.m. Another officer in the area was able to help the woman, who was not seriously hurt, while other officers began following the vehicle.
The woman told officers she left her vehicle running, although she thought she had locked her car. She said the man, who she did not know, entered her car. She attempted to stop him before she was hit by the fleeing car, authorities said.
Arlington police pursued Spencer to Waxahachie, where DPS troopers took over the pursuit. Multiple police agencies joined the pursuit before DPS troopers forced Spencer off the road near Hewitt.
"The suspect, Aaron Maurice Spencer ... showed signs of intoxication, but was taken into custody without further incident," the arrest affidavit states.
Spencer voluntarily gave a blood sample to troopers before he was taken to McLennan County Jail on a first-degree felony charge of aggravated assault against a public servant, a third-degree felony charge of evading arrest in a motor vehicle and a state jail felony charge of unauthorized use of a motor vehicle.
Troopers also filed a Class A misdemeanor charge of reckless fleeing from a police officer and a Class B misdemeanor charge of driving while intoxicated. Ciesco said Arlington police plan to add additional charges on Spencer, including felony aggravated robbery and evading.
Spencer remained in McLennan County Jail late Monday morning. Bond information was not immediately available.
Sign up for our Crime & Courts newsletter
Get the latest in local public safety news with this weekly email.