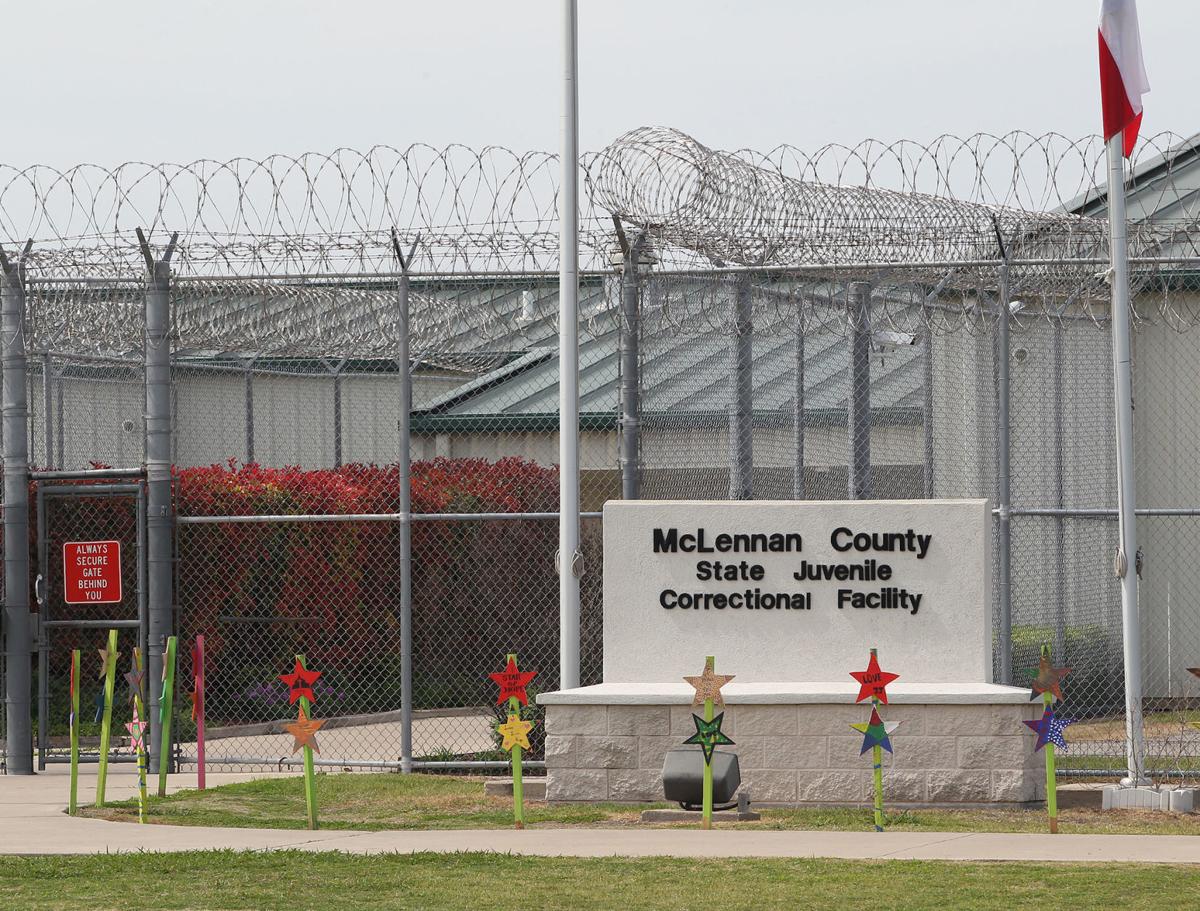 Advocacy groups filed a complaint Wednesday over conditions at Texas' five juvenile justice centers, including one in McLennan County, and are seeking a federal investigation into reports of sexual misconduct, gang activity, inadequate staffing and more.
Texas Appleseed and Disability Rights Texas filed the complaint with the Civil Rights Division of the U.S. Department of Justice, alleging conditions at the five Texas Juvenile Justice Department lockups "violate federal constitutional standards as well jeopardize the health, safety and rehabilitation of young people."
The 23-page complaint says the groups were made aware of the problems through facility visits, reports from the Office of the Independent Ombudsman, open records requests to TJJD and the Office of Inspector General and through interviews with youth offenders and their families.
The complaint cites the inability to ensure safety of young people as a result of staff turnover and excessive restraints; sexual abuse and inappropriate use of force; inadequate mental health care; and a lack of programming for youth in segregation.
Camille Cain, TJJD executive director, said in a statement Wednesday that the agency is committed to providing a safe environment that addresses the needs "of the most vulnerable youth in our state by focusing on therapy, rehabilitation, and education."
"The agency has suffered from longstanding systemic problems, and during my tenure, TJJD has dedicated itself to implementing reforms to address these issues and create positive outcomes," Cain said. "Reform is not easy, and it does not happen quickly. However, we have already seen improvements that show promise."
She said the Texas Model Plan for Reform lays out the agency's needs and steps the agency is taking to address critical areas, including reliable and professional staffing, reduced population size, smaller facilities with specialized treatment programs, improved mental health care and re-entry services.
"The youth in our care have intense levels of need and risk, including extremely high levels of childhood trauma," the statement says. "Our goal is to move toward a system that allows us to work with youth in lower population settings and with sustainable staffing levels with salaries for direct-care staff that match the skills the job requires. With support, I believe that the Texas Model can create the kind of juvenile justice system that we all want for our youth."
TDJJ has been under fire from state legislators and reform groups for years and underwent major reforms after media reports of physical and sexual abuse and chronic understaffing at the state's juvenile facilities. The state reduced the number of juvenile facilities from 12 to five, encouraged judges to seek alternative sentencing and placement measures and consolidated the Texas Youth Commission and Texas Juvenile Probation Commission into the TJJD as part of the reforms.
The result has been a steady decrease in the number of youths detained in state lockups, but major problems persist, according to the complaint.
The five youth lockups are mostly in rural areas, including one in Mart in eastern McLennan County. The complaint cites figures that the five facilities had an average of 800 youths per day in 2019 — an average of 160 per facility — down from 909 in 2018. Reform advocates and the TJJD have goals of reducing the youth population to less than 100 per day at each facility.
"While facilities have closed, efforts to reform the remaining facilities have never taken root, leaving children in the remaining state facilities in unsafe conditions that violate federal constitutional standards," the complaint alleges.
Judge Gary Coley Jr., Waco's juvenile court judge, serves as co-chair of a task force for the Supreme Court of Texas Children's Commission, which focuses on programs for children who are dually involved in pending Child Protective Services and juvenile cases.
"Obviously, these complaints raise lots of concerns about TJJD and placing kids there," Coley said. "Unfortunately, for some youth, we run out of placement options locally and there are times we have to commit kids to TJJD because we have no other alternatives. Knowing that, we have to find a way to make TJJD an appropriate placement when necessary."
According to McLennan County figures, Coley committed 30 youth offenders to TJJD facilities in the 2017-2018 fiscal year; 17 in fiscal 2018-2019; 12 in fiscal 2019-2020; and none since Aug. 31 of this year.
"They have got it structured so they would like you to take alternative measures before you commit to TJJD," Coley said. "Ideally, they would like you to commit kids to local resources if you feel they need to be placed out of their home."
While an estimated 7% of those in youth lockups across the country reported sexual victimization in 2018, in some of the Texas facilities the rates were significantly higher, the complaint notes. In four of the lockups, at least 1 in 8 youths reported sexual victimization.
The complaint highlights an interview with a youthful offender identified only as M.C., who spent eight months in TJJD custody in Mart, Giddings and orientation at Ron Jackson in Brownwood.
Because of his frequent moves, his education was interrupted, putting him a semester behind when he was released, the complaint says. M.C. told advocates that "gangs ran the facility, putting "hits" on kids and stealing food from other youth. The report did not make it clear to which facility he was referring.
He said he found it hard to stay out of trouble because he didn't feel safe and offenders were constantly trying to provoke him.
"M.C. felt the experience was 'setting me back further' and 'at no point did I feel at peace,'" the complaint states.
He said his mental health suffered "greatly." He met with a counselor at Mart but not at Giddings and described feeling like he "was going crazy," according to the complaint. He also said his drug and alcohol counseling was interrupted because the staff member did not show up for work regularly.
M.C. suffered a head injury in the Mart lockup after he was attacked by four other offenders. Guards trying to break up the fight with pepper spray also sprayed him in the process, he said.
The Mart facility also is mentioned in the complaint in reference to an October 2019 incident in which a TJJD employee was charged with sexual assault of a detainee. The incident was discovered after the boy tried to hang himself the day after the officer had the boy perform oral sex on him in his cell. The officer admitted the offense, according to the complaint.
In May, a 26-year-old officer at the Mart facility was arrested for having an improper relationship with a teenager on parole from TJJD. The two met while the boy was detained at the Mart facility, the complaint states.
"The (staffing) shortages at Mart lead to youth tattooing one another, a lack of monitoring and documentation of residents on suicide alert, and youth in dorms not going outside or participating in other recreation because of the reassignment of recreational specialists," the complaint states.
At the end of 2018, Mart was only 61 percent staffed and officers were asked to work back-to-back shifts without adequate time off and increases in overtime, the complaint alleges, citing an Independent Ombudsman quarterly report.
Also, the complaint reports that Mart had the highest incidences of youth-on-youth assaults and 1,465 instances of youth assaults on staff in 2019.
Sign up for our Crime & Courts newsletter
Get the latest in local public safety news with this weekly email.