Planning, persistence and patience have been keys for the McLennan County Sheriff's Office Fugitive Apprehension and Special Tasks unit, which has helped locate hundreds of wanted suspects throughout the state in each of its five years in operation.
In one instance, unit supervisor Lt. Cody Blossman and unit members listened to the tunes of wanted man playing guitar at an open mic night at a Fort Worth bar in late 2018. After the session, Blossman and his FAST officers applauded, stepped up for a brief introduction and took the man into custody for a year-old Waco warrant on a felony theft charge.
"I told Cody not to come back without him," Sheriff Parnell McNamara said, recalling the story. "They called me much later in the night saying they got him. Then I asked what took so long, and Cody said he was on stage when they found him playing guitar and he was actually pretty good."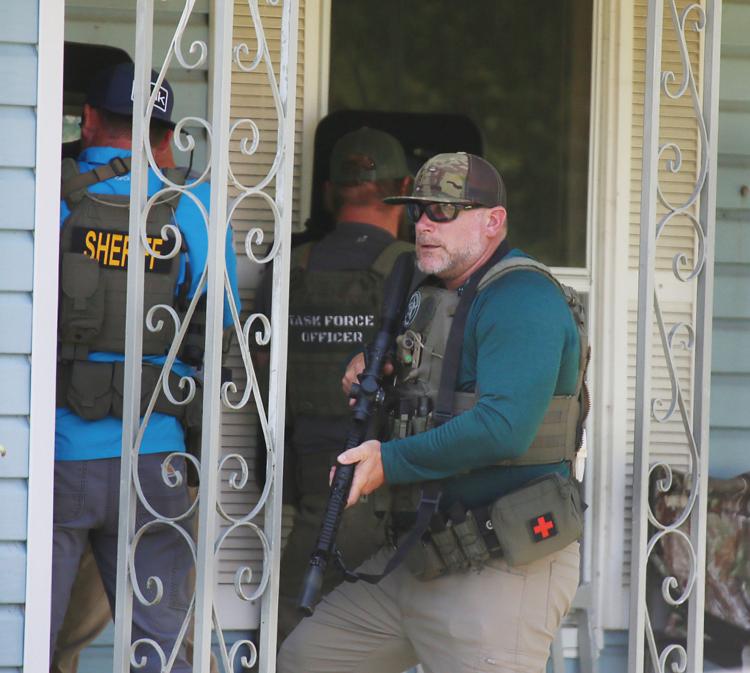 McNamara said that arrest in Fort Worth likely slowed thefts and other crimes in the state connected to that suspect, and he attributed the unit's more than 1,350 arrests to constant attention to detail. The unit, comprised of Blossman and four others, has assisted in local, regional and federal investigations to find suspects who have been wanted on a variety of charges, often felonies, and reduce continued crime, the sheriff said.
"I heard one day that there had been 17 people that were set for court for either sentencing or some type of hearing and they did not show up, so judges put a $250,00 bond on every one of them," said McNamara, who worked 32 years with the U.S. Marshals Service. "With the U.S. Marshals, when we had no shows for court, we had to immediately go after them, so at the time there was no unit in the sheriff's office that we could get to immediately respond to this problem."
Modeled, in part, after Marshals Service fugitive task forces, the FAST unit focuses on finding people wanted on charges involving violent crimes who have failed to show up for court, giving them the fugitive label. In the past five years, the FAST unit has cleared more than 1,475 felony warrants and 830 misdemeanor warrants.
"Our patrol, Waco PD street crimes, Waco PD CCAST (Career Criminal Apprehension and Supervision Team), Waco PD patrol, and a lot of other departments that ask for help, we've been able to network and help as much as everyone has helped us since the start," Blossman said. "We've made great relationships in Bosque County, Bell County, Limestone County and others to where now the exchange of information and having things checked out for wanted offenders really helps streamline the process."
The FAST unit reached its five-year mark in June with members Sgt. Chris Evans and investigators Sam Blano, Jason Sandell, and Kevin Reyna. Each officer is deputized as a U.S. Marshal and serves on the Marshals Service's Lone Star Fugitive Task Force.
Unit members also routinely train and work with SWAT team members, officials said. Training, specifically concerning entry into homes, lawful arrest provisions and tactical operations, is a key focus for the unit as laws and roles of police are continually evolving, Blossman said.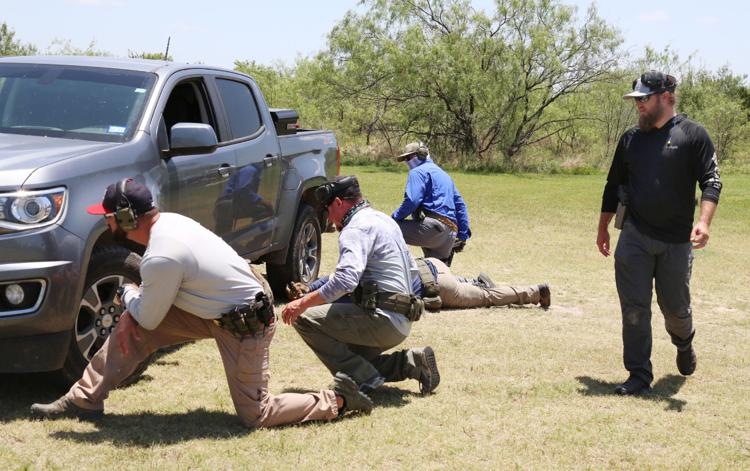 "The guys in my unit could not work harder and they could not be more motivated and dedicated to the job they do," Blossman said. "They see the good that it does in the field and they also see all the harm that they are preventing by doing this job."
Routinely, the unit collaborates with Waco police and other nearby agencies to help find wanted subjects. Evans, one of the first officers selected for the unit five years ago, said the work is a passion for him.
"We can be called out at any moment to go to a SWAT call, to go find a wanted person or for any (special task)," Evans said. "When we get called, we get called to the baddest subjects, the biggest criminals or some of the most dangerous criminals and getting those people, because I think we can shut a lot of crime down before it starts by getting people in jail before causing more harm in the communities."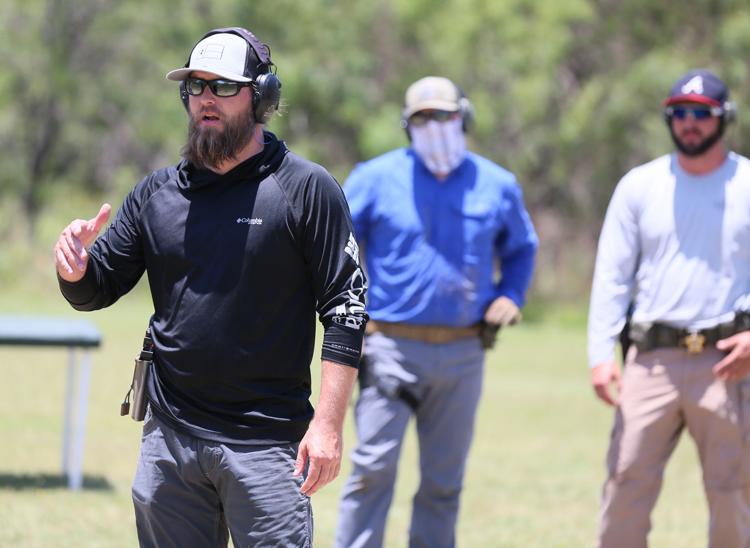 Almost $400,000 of the sheriff's office's annual $11.5-million enforcement budget has gone to help officers expand their reach and help other agencies find subjects "on the run," McNamara said.
"Everyone knows if they need help, they can just call the FAST boys and we will help," McNamara said. "They have the flexibility to go across the state and whenever they need when another agency calls."
Notable arrests
In May, Bray'shon Negale Cummings, 31, was arrested in a joint-operation with Waco police and the Falls County Sheriff's Office after a shooting outside Marlin that left a man critically injured. FAST officers found Cummings in East Waco and arrested him on an aggravated assault warrant.
Last year, FAST officers and the U.S. Marshals Fugitive Task Force helped find SirOcean Unique Calhoun, then 17, who was wanted in the shooting death of his uncle, Willie Steve Kiser, 31. The shooting also left an 11-year-old boy with severe injuries.
Douglas Eric Hill, then 28, of DeBerry, Texas, fired multiple rounds at FAST officers who were trying to arrest him near North Valley Mills and Lake Air drives on a warrant out of Louisiana, officials said at the time. Officers returned fire and injured Hill. He was taken to a local hospital for treatment before he was jailed on other felony charges.
Officers captured Christopher Paul Weiss, then 26, in a vehicle in Temple after investigators secured a capital murder warrant against him in the shooting deaths of Valarie Martinez, 24, and her 1-year-old daughter, Azariah. The two were shot and killed at Tradinghouse Lake in 2017.
In the unit's five-year report, Blossman said the unit does not get "do overs," so planning, knowledge, and adhering to the highest level of safety standards helps prevent harm to officers, bystanders and suspects alike.
"Serving warrants at times can be dangerous to the community, suspects, and law enforcement," he wrote. "One reason for this is these events can be tense, rapidly evolving situations where there are no do overs. The success rate and safety to all parties involved goes up when having personnel with the proper training, equipment, and experience resolve the situations."
Sign up for our Crime & Courts newsletter
Get the latest in local public safety news with this weekly email.