Former Crawford Police Chief Clay Bruton was arrested by Texas Department of Public Safety authorities Friday on a felony charge of sexual assault that occurred in Bell County, authorities reported.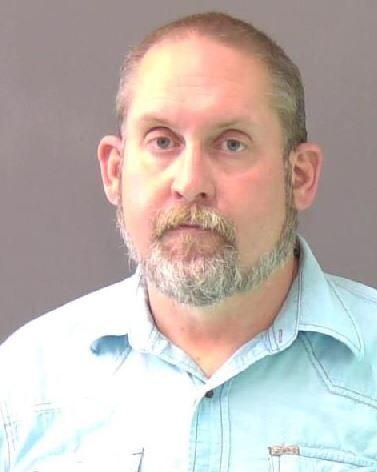 Bruton, 47, of Temple, remained in Bell County Jail on a proposed bond listed at $200,000, according to an arrest warrant filed Friday that was signed by Justice of the Peace Bill Cooke.
It was unclear when the alleged sexual assault took place; however, the warrant was listed as an "instanter," meaning the offense occurred within 24 hours of it being signed. A copy of the probable cause statement was not released Saturday.
Bruton resigned from his position as police chief in Crawford in late August after the Texas Rangers arrested him in Bell County on Aug. 20. He is facing a McLennan County third-degree felony charge of tampering with evidence. The McLennan County charge accused Bruton of deleting sexually explicit videos from his phone as the Rangers investigated allegations of sexual misconduct against the former police chief.
Rangers launched an investigation July 24 involving Bruton and three people, described in the affidavit as victims, gave accounts of encounters with Bruton during his time as chief, according to the McLennan County arrest affidavit. At the time, the only criminal charge filed against him is the tampering with evidence charge.
Bruton reportedly admitted to deleting graphic video and images off his phone before handing over his phone to the Rangers last month, according to the McLennan County charge.
During a voluntary interview last month at the Crawford Police Department, Bruton told Texas Ranger Adam Russell all encounters were consensual, according to the McLennan County affidavit. Russell told Bruton he intended to confiscate the police chief's phone to continue the investigation, the affidavit states.
Sign up for our Crime & Courts newsletter
Get the latest in local public safety news with this weekly email.