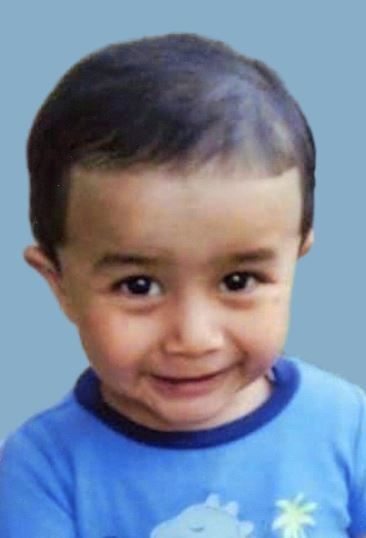 The family of 2-year-old Frankie Gonzalez laid him to rest in a private ceremony Tuesday morning, one week after his mother was arrested on a charge for fatally injuring her child.
The burial took place at Rosemound Cemetery, 3201 S. 12th St., following a Christian burial mass at St. Francis Catholic Church on Tuesday. The family requested the services be private, an obituary in the Tribune-Herald stated.
Frankie Gonzalez's mother, Laura Sanchez, 35, of Waco, was arrested June 2 on a first-degree felony charge of injury to a child that resulted in the boy's death. She allegedly confessed to the crime and led detectives to his body hidden in black trash bags in a trash bin near Park Lake Baptist Church, police reported.
Waco police issued a community alert for Frankie Gonzales initially. The boy's obituary spelled his name as Frankie I. Gonzalez.
Sanchez, also known as Laura Jane Villalon, reported her son missing June 1 while at Pecan Bottoms in Cameron Park. She reportedly told police she was in the restroom with her son when she turned away for a brief moment before he disappeared, police said.
An extensive search ensued overnight while community members joined efforts by the Waco Fire Department and local law enforcement. A statewide Amber Alert was issued, but police believed foul play was involved.
Search warrants
In newly released search warrants, police searched Sanchez's vehicle for evidence of her involvement. The search warrant states Sanchez "admitted in a written confession that she caused injury to the victim which may have led to his death" and "(police believe) a forensic examination of this vehicle was used to transport the corpse of the victim."
Police swabbed Sanchez's 2005 red Kia Spectra5 for evidence connected to the death, the search warrant states. A crime scene technician also took samples of the floorboard carpet, took a blood swab from the front driver's side mirror and removed a diaper bag, four blankets, one pillow case, one shirt, and a purple fitted sheet.
The search warrant states black trash bags, two bottles of bleach and a laundry scent booster item were removed from the car.
Sanchez told police Frankie Gonzalez died around May 28, and she did not report his death, an arrest affidavit states. Police reported Sanchez kept her son's body in her home until about May 30, when she disposed of his body in a trash bin near North 27th Street and Alice Avenue.
The state terminated Laura Sanchez's parental rights to six children in 2015 for prolonged drug addiction and state child welfare workers opened another investigation of Sanchez two years later after hospital tests showed she used drugs before the birth of a daughter.
Filings sealed
It is unclear whether Texas Department of Family and Protective Services child protective services workers had an open case involving Sanchez at the time of Frankie Gonzalez's death because Associate Judge Nikki Mundkowsky, who presides over Child Protective Services cases, ordered the most recent court filings in Sanchez's case sealed.
Mundkowsky wrote in a text message to the Tribune-Herald last week to unseal the records, "I have a responsibility to the children that come before me to protect them as best I can from further harm. There are times when broadcasting information can place children in harm or subject them to further trauma. While I understand the news' interest in these stories, my job is to protect kids."
Attempts to ask the judge to unseal a redacted version of the court records have gone unanswered this week.
The family thanked the Waco Police Department, the Downsville Volunteer Fire Department and Rudy Cantu, the owner of RockReady Printing & Designs, LLC, for a design placed on Frankie Gonzalez's casket.
Sign up for our Crime & Courts newsletter
Get the latest in local public safety news with this weekly email.