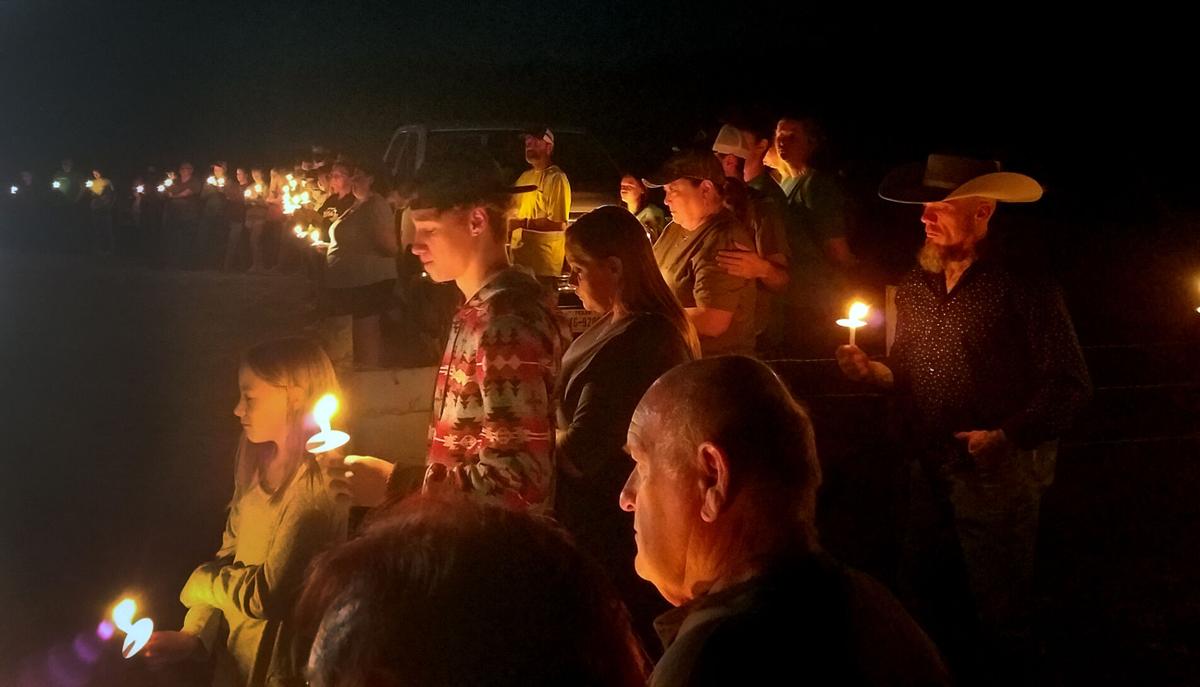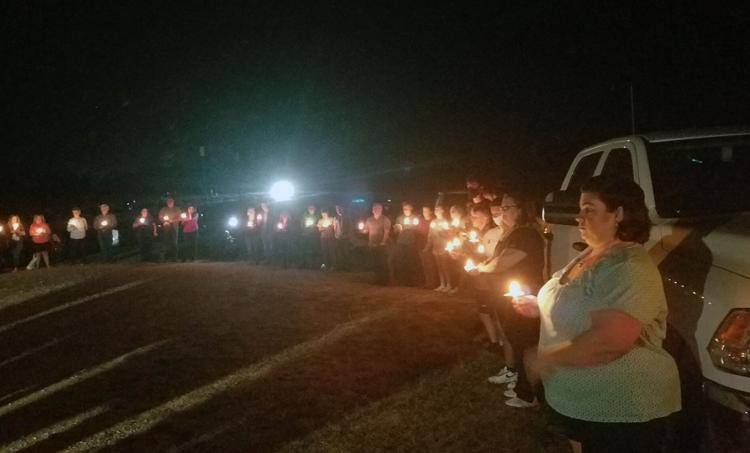 At first, Ashlin Standerfer could not believe what she was seeing in the reports of Garrett Hunt's death Monday. It was not until her son showed her a news photo of Garrett's mother's white Hyundai minivan stopped in a Riesel roadway that it started to sink in.
"I texted her immediately. I said 'Please, for the love of God, tell me this is not you on TV,' " Standerfer said. "And she never texted me back. We were waiting for that text all night long."
Sarah Hunt, a fifth grade science and social studies teacher at Lake Air Montessori Magnet School in Waco, was arrested that morning on a murder charge. She shot and killed Garrett, her 17-year-old son, while driving him to what would have been his first day at a Riesel High School, McLennan County Sheriff's Office officials have said.
"You see her mugshot and it's not her. That's not her at all," Standerfer said. "And that's what kills me, because I look at the pictures we have and she's a completely different person."
"We tried to find out as much as we can, because that's not who she was," her 9-year-old daughter, Olivia, added.
They were among about 100 people who attended a vigil for Garrett on Thursday night at the Riesel Lions Club.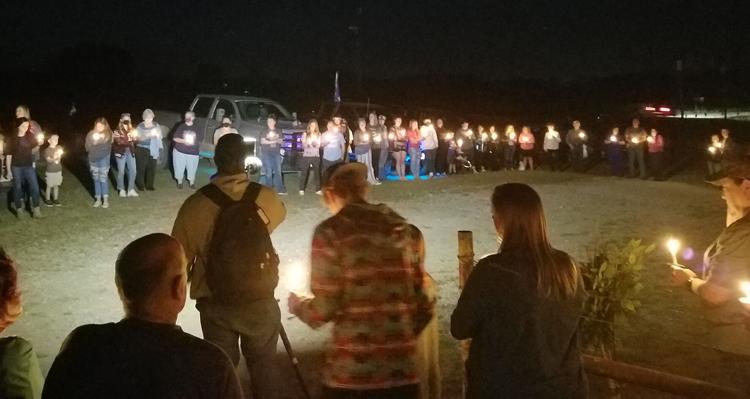 Standerfer said her disbelief lingered even after more details emerged about what happened Monday morning.
Riesel police and sheriff's deputies responded just before 8 a.m. Monday to a call about a stalled car on East Frederick Road, McLennan County Sheriff Parnell McNamara said Monday.
They found Garrett dead in the front seat of the minivan with multiple gunshot wounds, and Sarah Hunt was walking toward the intersection of Frederick and Highway 6, crying, according to police reports.
During questioning, she "would respond by sobbing, saying, 'I didn't mean to, I didn't mean to,'" according to an arrest affidavit.
Hunt's attorney, Jessi Freud, said the magistrate has set Sarah Hunt's bond but there has been no other change in the case.
"We would ask for the public's compassion, empathy and prayer for the family involved," Freud said.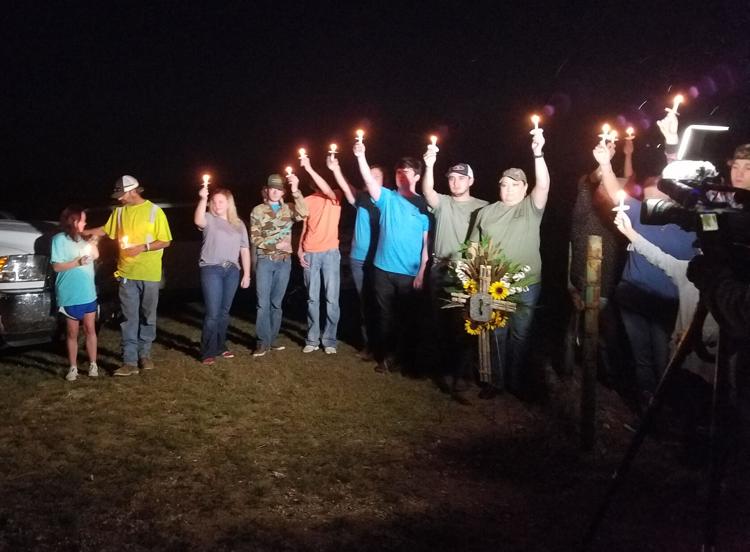 Garrett will be interred in Andrews, a small city north of Odessa where the Hunts lived before moving to Gholson. Friends who attended the vigil for Garrett on Thursday said he was a kind, respectful teenager with a strong Christian faith and loved hunting and fishing in his spare time.
Businesses in West have donation jars out for the family to cover the funeral expenses, and Laura Uptmore, owner of the Fillin' Station Bar and Grill in West, is managing a Venmo account for donations.
She said Garrett worked for her for about six weeks before quitting Oct. 10, his birthday.
Skyler Keel, a friend of Garrett's who worked with him at the Fillin' Station, said Garrett was someone who flew under the radar and did not draw attention to himself.
"He would have been like 'all this for me? Why?,'" she said, gesturing to the gathering of people holding candles in the dark.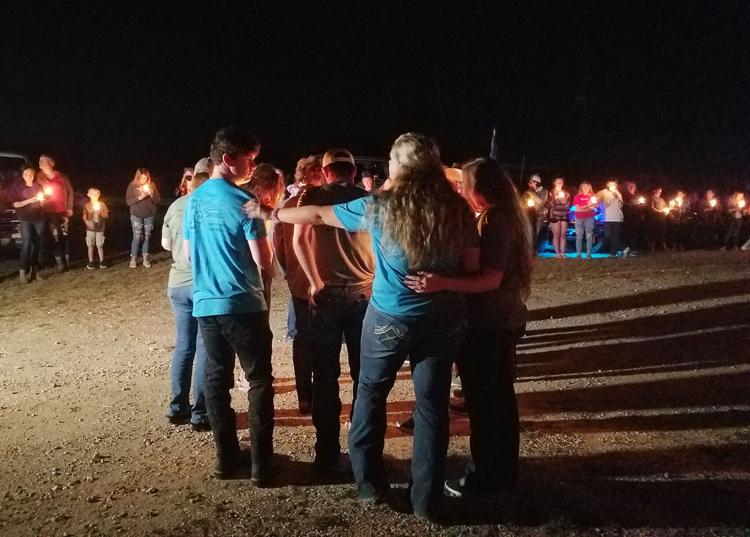 Owen Standerfer, 17, said Garrett was a sweet person who was looking forward to branching out socially in Riesel.
"He cared about others before himself. He wasn't selfish at all," Owen said. "They were good people. I never would have thought this could happen."
He said four Hunt family members had been living together in a camper in Gholson for the bulk of the past six months and had moved the camper to a Riesel RV park the weekend before the shooting. Garrett had only recently returned from Andrews, where he was visiting family and picking up his hunting equipment for a trip the family had planned for the following week, Owen said.
The Standerfers became fast friends with the Hunts during a visit to the RV park. Ashlin Standerfer said her daughter played with Sarah's younger son, their older sons hit it off, and their dogs played together.
"The kids were out because of COVID and we just made the best of it," Standerfer said. "We sat by the river all the time and just talked. She was so sweet."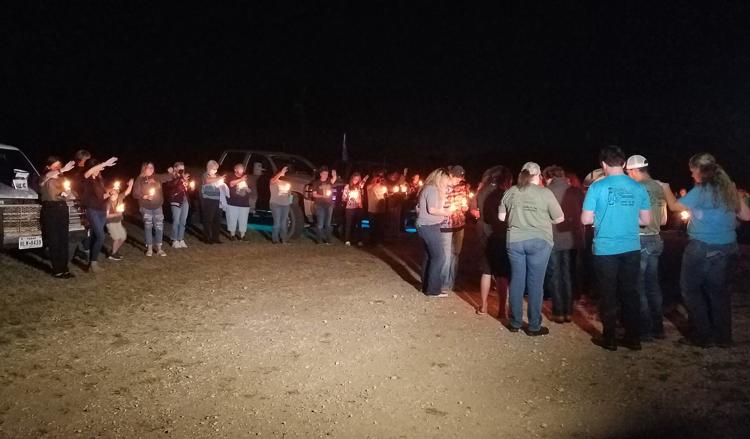 According to Hunt's resume with Waco ISD, she ran a homeschool from 2006 to 2016 and worked as a tutor before becoming a special education aid at Andrews High School in 2017. She eventually became a middle school math teacher in Andrews, and was hired on by Waco ISD this past summer.
Standerfer said she was impressed by Sarah's kindness and at times even envied her friend's composure. But about three weeks ago, Sarah had become overwhelmed with stress from work, and confided in Standerfer that she had been crying at her desk daily, she said.
"It was all remote and in-person, and I know she struggled with that," Standerfer said. "It was stressful, dealing with the faculty, parents and students, having to do two teachings, and the curriculum moves so fast."
The Standerfers said they saw no warning signs in the weeks leading up to the shooting. They said they knew of one point of contention between Garrett and his mother but have no idea whether it played any part in the shooting. Garrett, who had been homeschooled, did not want to enroll at Riesel High School, Standerfer said. Sarah initially agreed Garrett could be homeschooled as long as he had a job, like Owen, but eventually enrolled Garrett anyway after months of trying to be teacher to her Lake Air students and to her son, she said.
Standerfer said she does not know if that disagreement led to the tragedy Monday morning.
"It was just too much. I don't know," she said. "I don't think any of us know."
The presence of the gun was not unusual according to friends, who said the family had guns for hunting and self-defense.
"She believed in protection," Owen said.
Clint Salmon, senior pastor at First Baptist Church Riesel, addressed the 100 or so vigil attendees Thursday, urging them to pray for the family and to allow themselves to mourn.
"They lost a mom too, and it's really easy to vilify her," Salmon said. "We can say 'how can a mom take their son's life?' She was going through depression. She was hurting. She was broken. She is broken, and she has to live with this."
Concerned about COVID-19?
Sign up now to get the most recent coronavirus headlines and other important local and national news sent to your email inbox daily.