Blue ribbons decorated streetlights and businesses Thursday in Groesbeck while law enforcement around the state flashed their red and blue lights to mourn the loss of Texas Department of Public Safety Trooper Chad Walker, who was slain March 26 near Mexia while trying to help a motorist.
Walker, 38, had been on life support at Baylor Scott & White Hillcrest Medical Center so his organs could be harvested for donation. DPS officials confirmed his passing late Wednesday.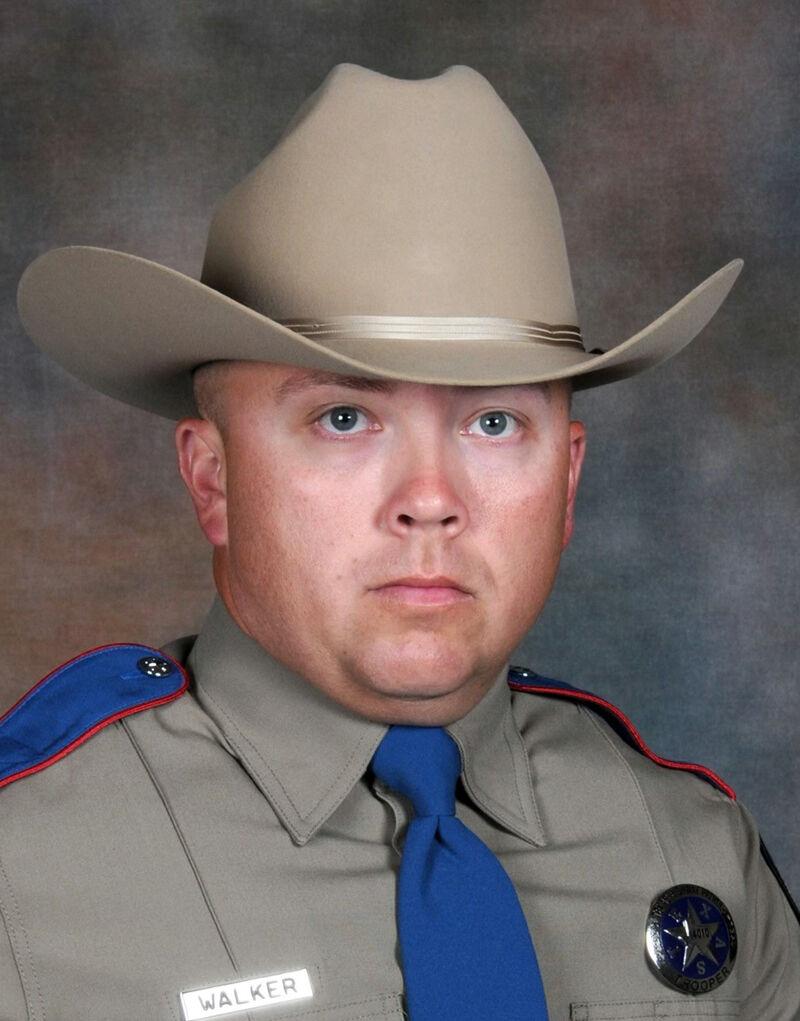 After his death, Walker was escorted on a 40-mile journey from the Waco hospital to Groesbeck Funeral Home by scores of law enforcement officers and first responders paying their respects. A public funeral service is scheduled for 10 a.m. Wednesday at Groesbeck High School's football stadium.
The news hit hard in Walker's hometown of Groesbeck, population 4,250, where he had started his career as a police officer. Groesbeck is a town where "everybody knows everybody," said Michaelle Aguilar, an employee at Rusty Rose Florist and Gifts in downtown.
"It is a very tight-knit community," Aguilar said. "You can tell he was really loved."
Rusty Rose was one of many establishments handing out free blue ribbons to display in Walker's honor. The shop's owner alone had made more than 150 ribbons, Aguilar said.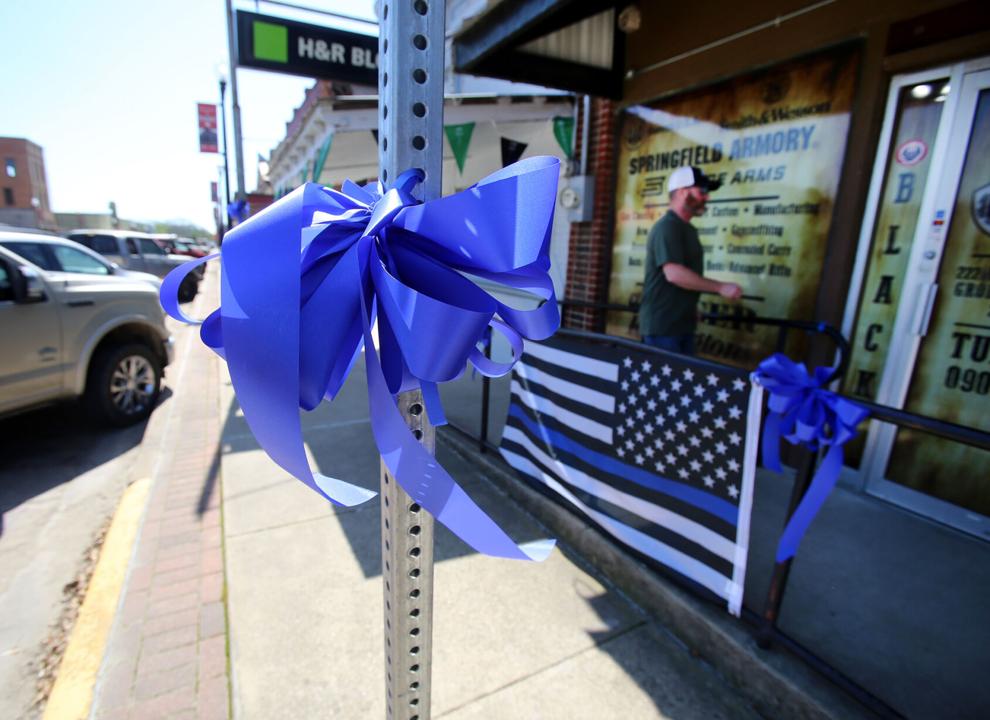 Next door, Bryce and Theresa Worsham, owners of The Black Cactus Armory, shared fond memories of Walker, whom they had known for six years. Walker was a frequent visitor to the shop.
"He overheard a guy giving Theresa a hard time and asking for a man to talk to, since she is a woman in a firearm business, so he would come in and ask her 'Is there a man that can help me?,'" Bryce Worsham said, tearing up as he recalled the inside joke.
Theresa Worsham said she and Walker enjoyed joking back and forth.
"He is the epitome of a Godly man," Theresa Worsham said. "He was a good friend. He was a good father. He was a good person. … Chad is a man of the community. We are at a loss for words. We just pray for peace for his wife and family and that this never happens again."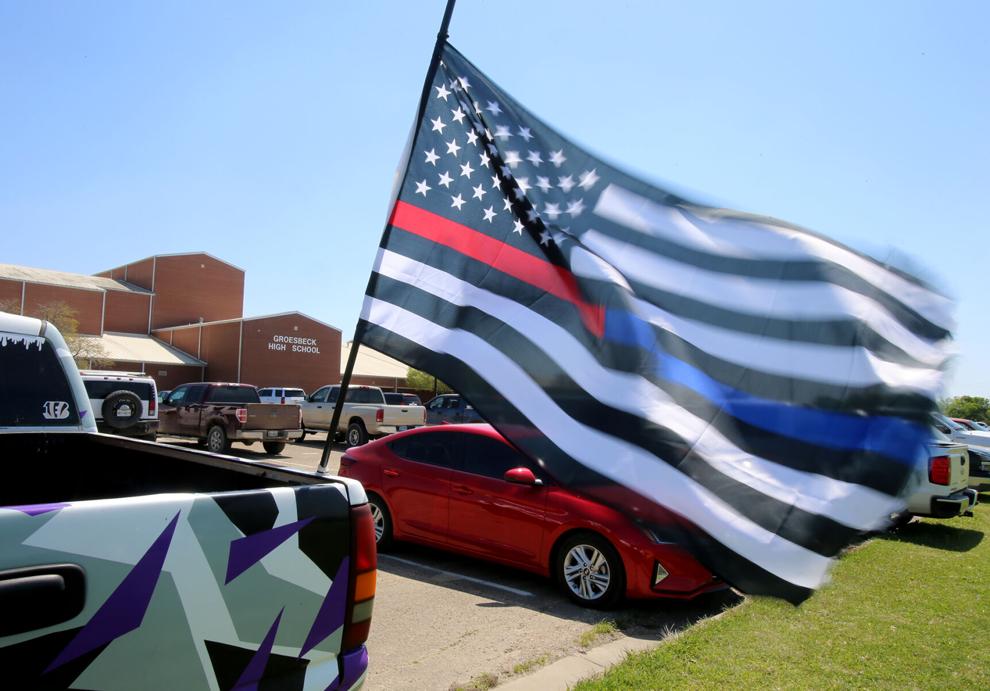 Longbotham Furniture Co. owner Melissa Arney went to Groesbeck High School with Walker's father. She agreed the trooper was a fixture in the community.
"I've known him his whole life," Arney said. "When you grow up around here, everybody knows everybody."
Arney's daughter coaches youth basketball with Walker's wife, Tobie Walker.
"He was family-oriented," Arney said. "He and his wife liked to spend time with friends and their kids' friends."
Walker is survived by his wife, 15-year-old son, twin 7-year-old girls, and a 2-month-old girl.
A GoFundMe account was set up to provide assistance for the family and had more than $234,000 in donations as of Thursday evening.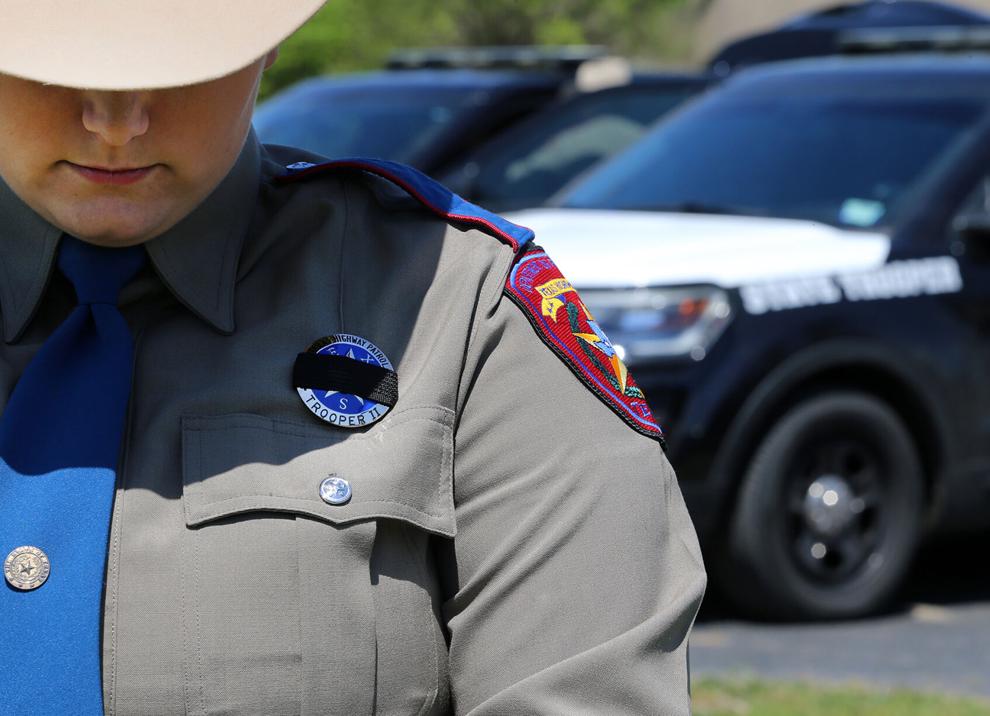 In efforts to continue to show support for the late trooper, the 100 Club Heart of Texas, a citizen-based nonprofit out of McLennan County that provides aid to families with expenses in support of firefighters and law enforcement killed in the line of duty, will be reallocating the proceeds of an upcoming Good Friday Fundraiser to the Walker family.
"The fundraiser is an annual event," said Brent Stroman, the group's executive director and a former Waco police chief. "We were already working on the fundraiser for the last two months. Under normal circumstances the proceeds would go to the club and funds would be used for operation, and if we have instances come up during the year, we would help pay for those.
"But since this just happened last Friday and of course he passed away, our board had met this past Wednesday and said should that happen, we would go ahead and dedicate all the proceeds to the family."
Walker's organ donation "is a further testament of his commitment to serve," Stroman said in a press release.
The Good Friday Fundraiser will be held from 11 a.m. to 2 p.m. Friday, when a portion of each purchase at the eight McDonald's restaurants in Waco, Lacy Lakeview and Robinson will go to the Walker family directly.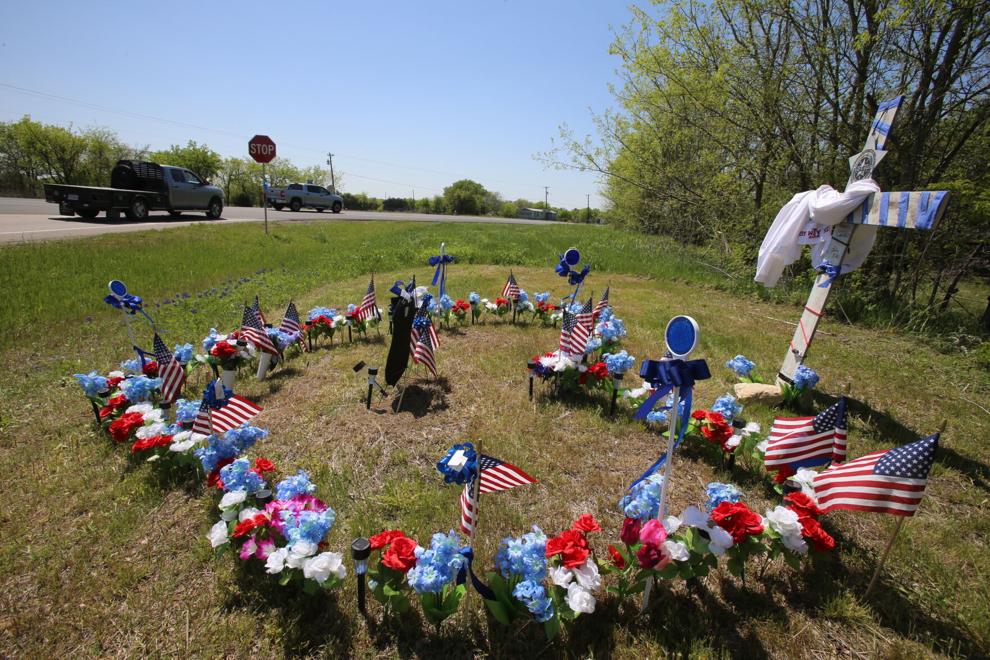 Limestone County is not mourning alone. Texas Gov. Greg Abbott asked Texas law enforcement officers to turn on their lights for one minute at 1 p.m. Thursday in honor of Walker.
"Our hearts are with the family and friends of Trooper Walker as they grieve his tragic death in the line of duty," Abbott said in a press release Wednesday. "Trooper Walker's horrific murder is a solemn reminder of the dangers law enforcement officers face every day to keep our communities safe. We will always support law enforcement here in Texas, and we are indebted to the sacrifices that they make to serve and protect their fellow Texans."
Walker started his law enforcement career with the Groesbeck Police Department and also worked for the Athens Police Department, Limestone County Sheriff's Office and the Henderson County Sheriff's Office. He joined the Texas Department of Public Safety in 2015 and was stationed in Groesbeck.
Walker was killed while stopping to assist DeArthur Pinson, 36, whose vehicle was stopped on the shoulder of Farm-to-Market Road 2838 near Mexia, officials have said. Pinson opened fire on Walker before the trooper could exit his vehicle, according to DPS reports. Pinson fled the scene on foot and later died from a self-inflicted gunshot in a residence on Highway 84 west of Mexia, officials have said.
Visitation for Walker will be opened for the public to pay their respects at Groesbeck Funeral Home from noon to 8 p.m. Tuesday, and visitation will be allowed from 8 a.m. to 5 p.m. daily including Good Friday. The funeral home will not be open on Easter Sunday.
The funeral service is scheduled for 10 a.m. Wednesday at the Groesbeck High School Football Stadium, with a burial to follow at LaSalle Cemetery.