A report of shots fired early Tuesday at The Outpost apartments near Baylor University led Waco police to arrest a man nearby on multiple drug charges.
Officers responded to the complex at 2415 S. University Parks Drive at 2:43 a.m., according to a release from the Waco Police Department. Callers told the dispatchers that shots were fired, and some reported seeing blood, though officers could find no blood or shell casings at the scene.
Around the same time, Baylor Police Department alerted Waco police of a suspect at The Domain at Waco apartments, about half a mile away at 2825 S. University Parks Drive, driving a white Chevy Malibu that matched witnesses' descriptions, police said.
Waco officers arrived at The Domain and they found that the suspect and vehicle matched witnesses' descriptions, police said.
A K-9 unit was called and located 29.3 grams of cocaine, 38.6 grams of methamphetamine, 49.4 grams of marijuana and 49.6 grams of an unknown white powdery substance.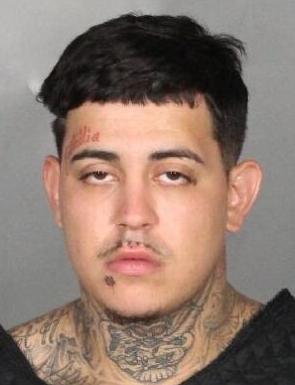 Officers identified the man as John Michael Herrera but could not provide age or hometown information. He was arrested on multiple possession charges and transported to McLennan County Jail. He was released by Tuesday night on bond listed at $41,000.
Police said they believe the two incidents are connected, but they charged Herrera with possession as there wasn't enough credible evidence to link him to the shots fired.