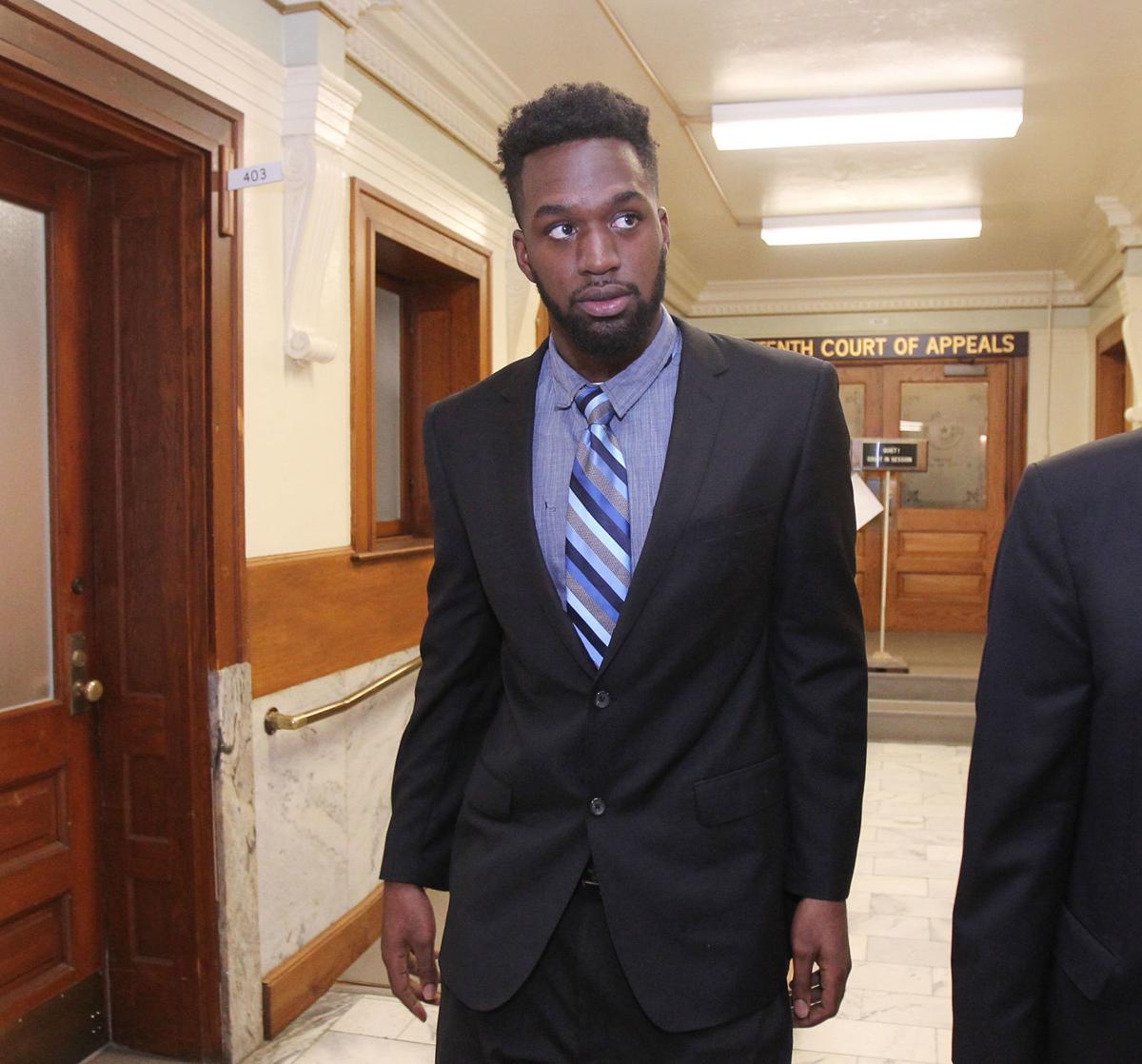 For the second time in two years, the Texas Court of Criminal Appeals has reversed the Waco intermediate appeals court and reinstated the sexual assault conviction of former Baylor football player Sam Ukwuachu.
In a 9-0 opinion issued Wednesday, the state's highest criminal court said the 10th Court of Appeals erred by concluding the state introduced false testimony through cell phone records to impeach two defense witnesses.
The Court of Criminal Appeals sent the case back to the 10th Court for consideration of other appellate issues not yet considered.
Ukwuachu was convicted in August 2015 of sexually assaulting a female soccer player, and a jury sentenced him to 10 years probation. His trial put a spotlight on sexual violence issues at Baylor that led to the ouster of football coach Art Briles and university president Ken Starr.
Ukwuachu claimed the sexual encounter was consensual.
In reversing the 10th Court decision, the Court of Criminal Appeals said the phone records in question were not introduced into evidence or made a part of the record.
"Further, no expert testimony was introduced to establish that the state misled the jury regarding any particular information shown in the records," the opinion states.
Ukwuachu said in a phone interview Wednesday he can prove his roommate was at his apartment when the assault reportedly occurred and was not across town as prosecutors tried to show with his phone records.
"We have the proof. We have the proof," Ukwuachu said, his voice cracking at times with emotion. "These people are corrupt. They are liars. We have the proof."
Ukwuachu's roommate testified he was in his room that night and likely would have heard screams from the victim.
While the woman testified she screamed and struggled with Ukwuachu, the roommate said he heard nothing.
In March 2017, the three-judge Waco court overturned Ukwuachu's conviction and awarded him a new trial. The court ruled the trial court should have allowed into evidence text messages between the woman and a friend sent before the assault in October 2013.
The Court of Criminal Appeals reversed that decision two years ago and sent the case back to the Waco court, which, in turn, reversed it again on the cell phone records issue.
Sign up for our Crime & Courts newsletter
Get the latest in local public safety news with this weekly email.