A cancer-stricken Gulf War veteran charged with sexually abusing a teenage girl over a three-year period was granted a personal recognizance bond Wednesday over the objections of prosecutors.
Michael Shane Bohannon, 48, is charged in a 10-count indictment that includes one count of continuous trafficking of a person, seven counts of sexual assault of a child and two counts of indecency with a child.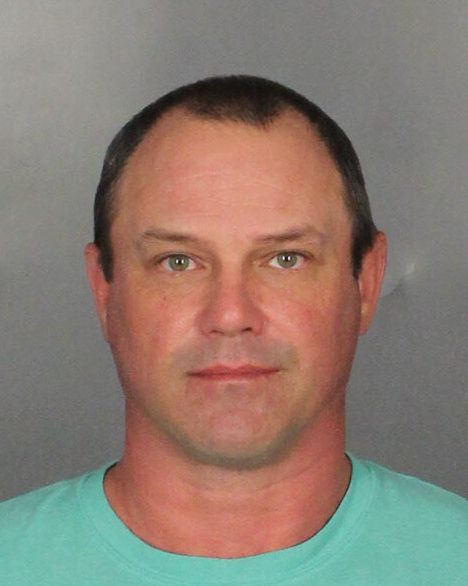 He initially was jailed in December under $400,000 bond, which his attorney was able to get reduced to $250,000. Since then, two other judges have denied motions to reduce the $250,000 bond until Wednesday, when 54th State District Judge Susan Kelly granted a PR bond, meaning Bohannon had to pay nothing to secure his release.
In granting the motion, Kelly noted Bohannon's deteriorating health and required him to wear a GPS ankle monitor and to remain under house arrest except for when he is receiving medical treatment. She told Bohannon not to take off the tracking device and to "not betray" her during his release.
Bohannon's attorney, Stan Schwieger, said Bohannon believes he contracted peripheral T-cell lymphoma, which affects his lymphatic system, while serving in the Gulf War. The cancer, which initially was in his throat area, has spread to his upper trunk, Schwieger said.
"The disease has accelerated quite a bit in the last two weeks," Schwieger said. "The doctors say the treatments have run their course, and at this point, what's left is either a transplant or some other experimental treatment because they are at the end of the rope."
Schwieger said there are experimental treatments available through a Veterans Affairs facility in Houston, but not locally.
Prosecutor Will Hix argued against the bond reduction. He said Bohannon's condition makes him even more of a threat to the alleged victim and her family because "he has nothing left to lose."
Hix said he called her and her family after the hearing to inform them of the judge's decision. He said they were disappointed and scared knowing Bohannon will be out of jail.
Bohannon is charged with sexually assaulting a girl for three years beginning in August 2014 when she was 14.
"The victim was not able to deal with the trauma of her past until about Oct. 17, 2020," a Waco police detective wrote in an arrest affidavit.
Testimony from a previous bond reduction hearing indicated Bohannon had a previous relationship with one of the girl's family members.
The trafficking count, which carries a maximum penalty of life without parole, alleges Bohannon "transported the victim to places such as Marquez, TX, the Dallas/Fort Worth area and other addresses around the city of Waco in order to sexually assault her," according to the affidavit.