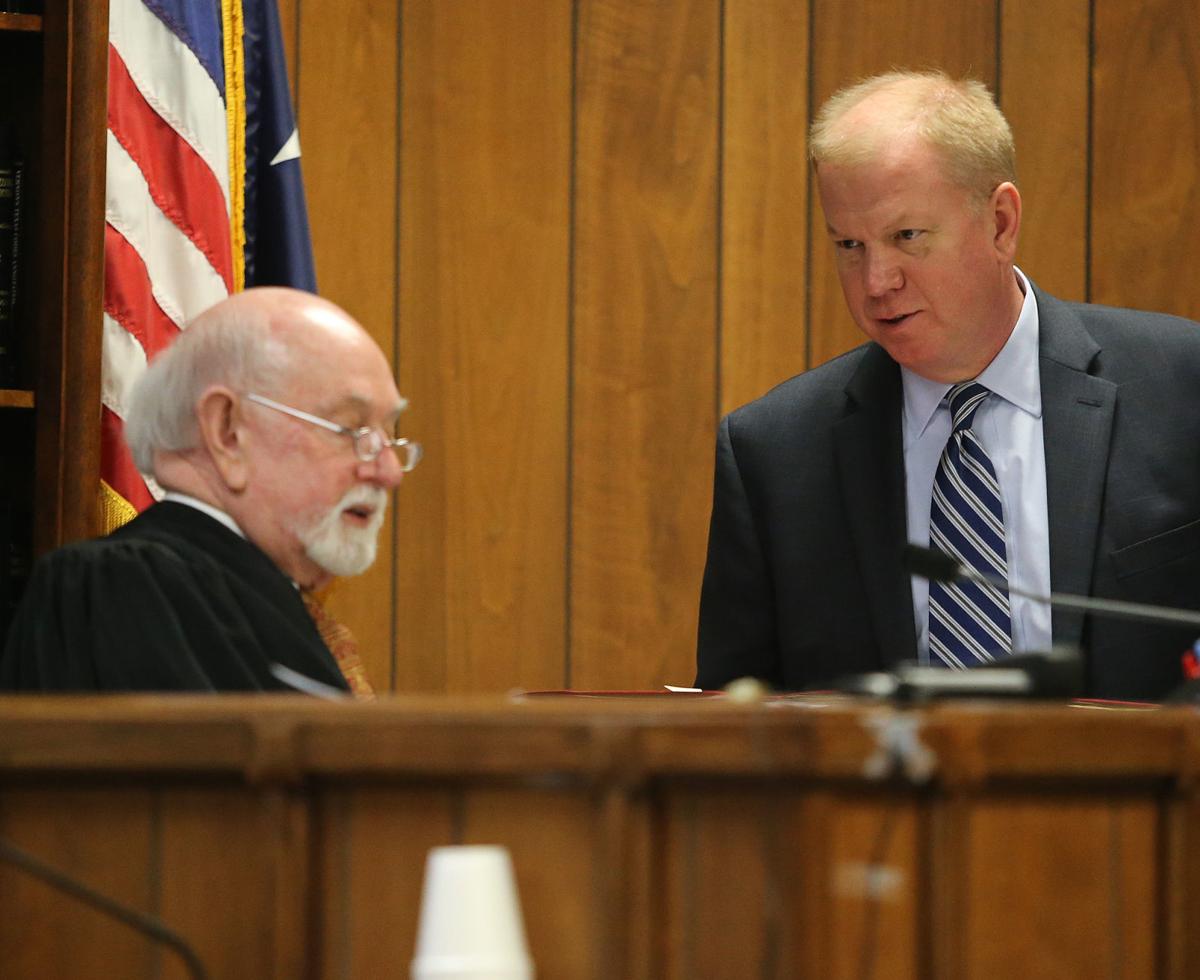 McLennan County judges are making tentative plans to resume jury trials as early as next month to begin to clear a months-long backlog of cases caused by a COVID-19 outbreak that continues to spread.
The Supreme Court of Texas has banned jury trials since March because of the pandemic, with the latest order expiring Oct. 1. But local judges say they expect the state's high court to clear the way soon for trials to resume.
Trials here can't resume until 19th State District Judge Ralph Strother, the local administrative judge, enacts a plan outlining procedures for conducting safe jury trials, with guidelines for wearing masks, social distancing and other health-related measures factored in. That plan must then be approved by Judge Billy Ray Stubblefield, the regional presiding judge.
"The number one concern is to make sure we conduct jury trials in accordance with local health authority guidelines," said 54th State District Judge Matt Johnson, who drafted a proposed set of guidelines for Strother and the other trial judges to consider. "We are directed by the Office of Court Administration to consult with the local health department for guidance on how to conduct a jury trial safely. Ultimately, the top priority is going to be to make sure we can conduct a jury trial and keep everybody safe and healthy."
Officials realized quickly that the courtrooms in the county's 119-year-old courthouse were not designed for effective social distancing, particularly once a 12-person jury is seated in cramped jury boxes.
So Johnson and others, including District Clerk Jon Gimble and deputies assigned to courthouse security details, have scouted other locations for jury selection, when a large group of potential jurors is assembled, and trials, including the John Knox Memorial Center at the Texas Ranger Hall of Fame and Museum, the Waco Convention Center, Phoenix Ballroom, a Waco Hilton ballroom and the Extraco Events Center.
"I am not speaking for all the judges, but I don't think we will be able to start on Oct. 5, but we haven't totally ruled that out," Strother said. "But it is going to be difficult to do. You have to get jury summonses out, and there are all kind of guidelines to follow and a lot of things you have to tell prospective jurors. There are a lot of obstacles to overcome, I'll put it that way. But we also definitely need to get things moving, too, because we have been at a standstill for all these months. But it is going to be a logistical challenge."
While Johnson and Strother, the county's two chief felony court judges, have been holding a few plea and sentencing hearings per week, neither has had a jury trial since February. Likewise, the county's civil district courtrooms also have remained relatively dark.
Johnson and Strother say they intend to start back with jury trials for those county jail inmates who have served the longest while waiting for their trials.
Johnson has selected 16 cases, including four murder trials, for the week of Oct. 5. However, that number will be whittled down to 10 and narrowed further to two cases on the day of trial to limit the number of people required to come to court, he said.
"It is still all very tentative at this point," Johnson said. "It's just one of those situations where you have to have a lot of input from a lot of different departments, people who we normally don't consult with, like the health department. It's just an entirely new situation."
The county's five state district judges and two county court-at-law judges will meet Thursday morning to talk about plans to resume jury trials. Judge Jim Meyer of Waco's 170th State District Court said Tuesday that he likely won't begin jury trials in his court until after the first of the year.
First Assistant District Attorney Nelson Barnes said the district attorney's office also is preparing to start trials again.
"We will be ready when they tell us to be ready," Barnes said. "If they tell us we are ready to go, we will be ready to go."
Two weeks ago, 361st State District Judge Steve Smith got permission from the regional presiding judge to conduct what was called a demonstration trial in Bryan. It was a real trial with a real criminal defendant and held, at least in part, to test how the system would work during the pandemic.
On the third day of trial, the judge got a phone call from the jail informing him that the defendant had tested positive for COVID-19 several days earlier but the defendant, his attorney and the judge had not been informed.
The judge recessed the trial and it has not resumed.
While Johnson said the Brazos County trial did not come off as officials hoped, it did provide useful information that officials in other counties have gleaned while preparing their trial plans.
Concerned about COVID-19?
Sign up now to get the most recent coronavirus headlines and other important local and national news sent to your email inbox daily.