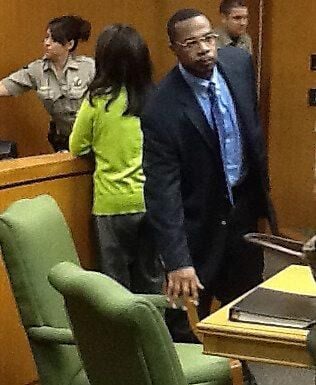 A state district judge refused Friday to delay the capital murder retrial of Albert Leslie Love Jr., denying a state motion to postpone the trial two weeks before jury selection is set to begin.
Before ruling on the motion for continuance, Judge Thomas West of Waco's 19th State District Court asked Love, who has been locked up for 10 years, if he wants to proceed to trial as scheduled. Love told the judge he wants to proceed.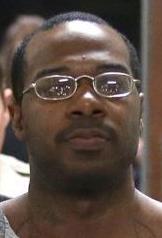 Jury selection in Love's retrial is set to begin Oct. 22, with testimony scheduled to begin Oct. 25.
Love, 38, was convicted and sentenced to death in the March 2011 shooting deaths of Keenan Hubert, 20, and Tyus Sneed, 17, at the former Lakewood Villas apartment complex, 1601 Spring St. Since his return to McLennan County after the conviction was overturned, prosecutors have agreed to waive the death penalty and have offered Love life in prison without parole in exchange for a guilty plea. Love has rejected those deals.
Love now faces an automatic sentence of life without parole if convicted of capital murder a second time. He spent three years and five months on death row before the Texas Court of Criminal Appeals overturned his capital murder conviction and death sentence. He has been waiting for his retrial in the McLennan County Jail for four years and four months at a cost to the taxpayers of more than $135,000.
Prosecutors Nelson Barnes and Anthony Smith filed the motion to postpone the trial Monday. Barnes argued at Friday's hearing that a witness who previously told investigators he saw Love wearing a red hoodie and carrying an AK-47-style rifle at the crime scene on the night of the shootings has become "recalcitrant" in recent interviews with the DA's office.
The red hoodie was not tested for DNA or gunshot residue before Love's first capital murder trial, and Barnes told West his office deems it necessary now to test the garment, which could corroborate the uncooperative witness' initial statement or work in Love's favor, depending on the results.
Barnes said he has asked the labs to expedite the testing, but said it could take from 60 to 90 days to get it back. Barnes argued if the judge did not delay the trial so the evidence could be tested, it could provide fodder for an appeal if Love is convicted again.
Defense attorneys Ariel Payan and James Young objected to the state's request, saying Love has been denied his day in court for too long.
"Mr. Love, do you want to wait and see if this evidence shows you weren't involved or do you want to proceed?" the judge asked Love.
In denying the motion, West said he and other judges have placed priorities on trying the oldest cases with defendants jailed the longest first since resuming court proceedings after the lengthy COVID-19 shutdown.
After the ruling, Barnes asked Love's attorneys if they were waiving any post-conviction claims that the evidence had not been tested. They said no.
Love's first trial was moved to Georgetown because Love's co-defendant, Rickey Donnell Cummings, was tried first in Waco. Cummings has been on death row since 2012.
Rickey Cummings' younger brother, D'Arvis Cummings, was sentenced to 20 years in prison in September 2014. He pleaded guilty to murder as a party to the ambush slayings.
Deontrae Majors and Marion Bible, who were in the front seat of the car Hubert and Sneed were in when they were killed, were wounded in the attack but managed to escape.
Testimony from both trials showed Cummings and Love wanted to kill Hubert because they thought he killed their best friend, Emuel "Man Man" Bowers III, at East Waco Park the year before.