A Golinda man testified Tuesday in McLennan County's first state district court trial in 13 months that George Lee McClain stabbed him during a fight over a woman.
McClain, 46, who has been in jail waiting for his day in court for 817 days, is on trial in a Jan. 24, 2019, incident in which Terry Bernard was stabbed in the chest with a pocket knife.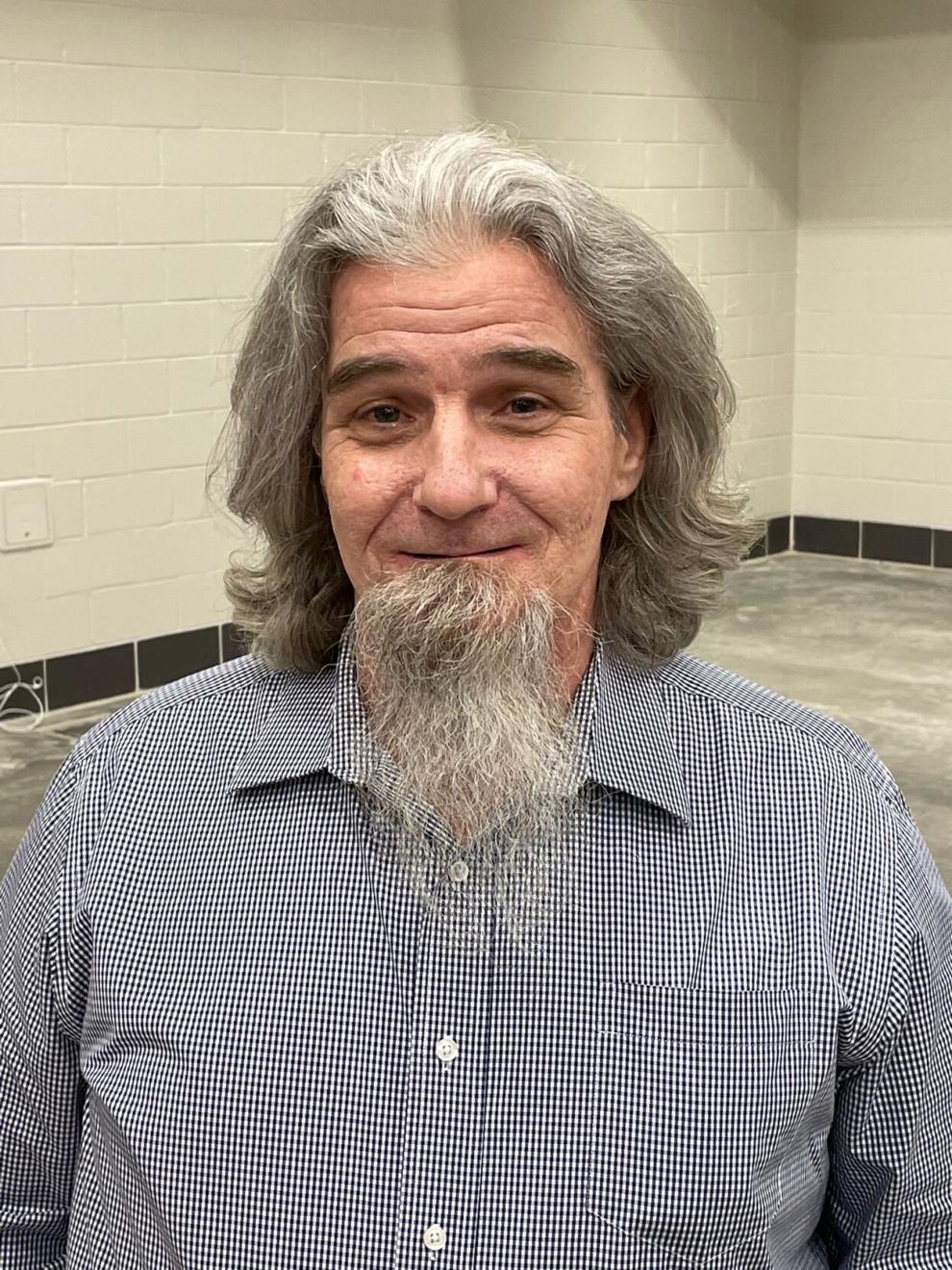 The aggravated assault trial also marks the first jury trial for 19th State District Judge Judge Thomas West, who took office in January, replacing retired Judge Ralph Strother.
Jury selection was held Monday in The Base, a new multi-purpose facility at the Extraco Events Center. The large building allowed officials to observe social distancing and other protocols recommended by health professionals.
About 250 potential jurors reported for duty Monday out of 700 who were summoned. Twelve jurors and two alternate jurors were selected from a smaller panel of 60 prospective jurors that remained after the others were excused.
"I thought the facility provided us the appropriate safe distancing measures and it was a successful beginning to jury trials in McLennan County," West said.
Testimony was moved to the courthouse annex courtroom, which is larger than any of the county's five state district courtrooms.
McLennan County District Attorney Barry Johnson was among other elected officials who observed how the new jury selection process at The Base was handled.
"We are glad to see this day," Johnson said Monday. "It has been a long time coming. We are eager to get back. It's like having both arms tied behind your back without the courts. The cases keep coming in but it's like they are going into a funnel that's shut off."
Once the smaller panel of 60 potential jurors was seated, West asked them to remove their masks. Members of the jury, trial participants and witnesses also were not wearing masks Tuesday morning as testimony started in the annex courtroom but all were seated at least 6 feet apart.
"It's important to have to verbal responses, and sometimes even more important to see nonverbal responses," West said of the jury and witnesses.
Clear face shields were available Monday after the panel removed their masks, but no one requested one.
In deciding which defendants would be the first to go to trial after the pandemic, West and 54th State District Judge Susan Kelly are trying to select those who have been jailed the longest, such as McClain.
Bernard testified Tuesday he was living in Golinda in January 2019 but staying a few days a week with friends on South 23rd Street in Waco because it was more convenient to get to his job. He said McClain found out he and Bernard were having a romantic relationship with the same woman and started threatening him in text messages and phone calls.
After the men exchanged threats, McClain showed up at the home where Bernard was staying and stood out on the street with a small pocket knife in his hand, Bernard said.
Bernard picked up a landscaping rock near the mailbox, hoping that would convince McClain to drop the knife, he told the jury. But he said McClain punched him in the nose and he dropped the rock. He said as they fought, he tried to get the knife from McClain as McClain swung it at him wildly.
He said he suffered seven superficial slash wounds to his chest but did not feel the wound that pierced his left side and punctured his left lung, he said.
"I could feel the impacts on my rib cage but I didn't feel anything stick me," Bernard testified.
He said he eventually got the knife away from McClain and threw it into a neighbor's yard. He said he later retrieved it and put it on the kitchen table before a friend drove him to the hospital.
Defense attorneys Michel Simer and Josh Tetens tried to develop a self-defense claim for McClain, saying no one who witnessed the fight saw McClain with a knife or one on the kitchen table.
McClain, who did not testify before both sides rested their cases Tuesday, is not eligible for probation and faces a maximum of 20 years in prison if convicted. The jury will be allowed to consider his self-defense claim, which could lead to an acquittal if jurors believe he was trying to protect himself from Bernard.
Prosecutors Staci Johnson and Duncan Widmann and the defense attorneys will give jury summations when the trial resumes Wednesday morning.