A McLennan County grand jury cleared a Waco police officer of wrongdoing Thursday after he fired a shot at a woman he thought shot an arrow at him from a compound bow in August. 
The grand jury cleared Gbolahan Fadeyi, a 26-year Waco police veteran who has been on administrative leave since the Aug. 29 incident. He now can return to full duty, Waco police officials said Thursday.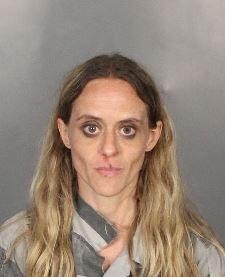 It is routine for officers to be placed on administrative leave while a shooting incident is under review and for those cases to be considered by grand juries. 
"We are very appreciative of the hard work done by the Waco PD Special Crimes Unit, the McLennan County District Attorney's Office, and the McLennan County Grand Jury," Interim Chief Frank Gentsch said in a statement. "We are also thankful for the hard work done by Ofc. Fadeyi who is now being put back to full duty as a conclusion of the Grand Jury's decision that Ofc. Fadeyi followed state law."
The same grand jury no-billed Cheri Ann Mai, 39, in the incident two weeks ago after she denied firing the arrow at the officer and investigators could find no evidence that she did. 
Neither Mai nor Fadeyi was injured. 
Mai was arrested after officers responded to Booker and Lincoln streets for a report of a four-person fight, court records state. A 911 caller reported a woman was "shooting a bow and arrow" and gave a description of her.
A Waco officer approached the area and found the woman, identified as Mai, walking "at a rapid pace southwest of the officer in a small lot." The officer described the weapon Mai carried as a "large crossbow," though later reports referred to it as a compound bow.
One officer traveled south down Booker Street, where Mai started to kneel and stand back up while looking at the officer, an arrest affidavit states. The officer stayed in his vehicle to stay out of the line of fire of the arrow as Mai pulled the drawstring back, according to the affidavit.
Mai spotted a second officer and started approaching him before aiming at him and shooting an arrow, the affidavit states.
"(The) officer discharged his firearm once in response to actions of the accused displaying fear of being struck by the bow and arrow," the affidavit states. "The accused finally (began) to listen to loud verbal commands (the) officer was giving."
The officers arrested Mai on a first-degree felony charge of aggravated assault of a public servant with a deadly weapon. She was released from jail after the grand jury cleared her of the charge, officials said.
Sign up for our Crime & Courts newsletter
Get the latest in local public safety news with this weekly email.