A twice-convicted burglar who was on parole when he broke into a Bellmead home in February last year was sentenced to 20 years in prison Wednesday.
Julian Sentell Johnson, 28, who faced a maximum sentence of life in prison, was set to stand trial this week in Waco's 54th State District Court but chose to plead guilty to burglary of a habitation before testimony began.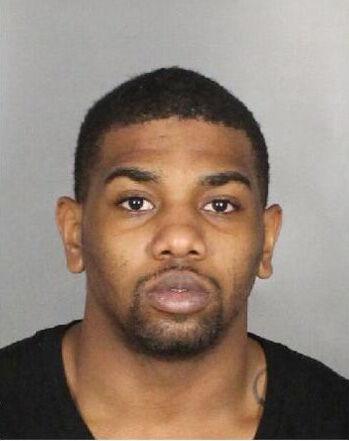 Prosecutors Christi Hunting Horse and Vanessa Fuentes and defense attorney Jack Hurley selected a jury Tuesday, and Judge Susan Kelly had scheduled testimony to begin Wednesday morning when Johnson agreed to a plea offer, which includes an agreement from prosecutors to abandon an enhanced second-degree felony count of felon in possession of a firearm.
Hurley declined comment after Johnson pleaded guilty.
The charges against Johnson were enhanced by two prior felony burglary convictions, for which he was sentenced to eight years in prison in 2013.
Johnson spent 461 days in jail awaiting trial on the 2020 charges before his parole hold expired last week and he was able to post bond. He missed a court date last Wednesday and was jailed again Friday for failing to appear in court.
He was on parole when officials say he threw a brick through the window of a home on Barlow Street in Bellmead in February 2020 and stole thousands of dollars worth of Air Jordan shoes, a television, electronic game consoles and games. He stashed the stolen items at a vacant house next door that Johnson once lived in, Hunting Horse said.
The occupant of the residence came home about 11 a.m. and surprised Johnson in the house. Johnson started running but the man caught up with him in his car about two blocks away and realized that he and Johnson knew each other, Hunting Horse said.
Johnson stopped running and agreed to take the man to his stolen items, but the man called police and Johnson ran away again, she said. Police tracked Johnson to an apartment in Bellmead, where they found a bag full of ammunition and a pistol that police learned had been stolen in another home burglary, Hunting Horse said.
Johnson later confessed to the burglary and agreed to tell police where he had hidden the stolen goods, she said.
After Johnson pleaded guilty and the judge dismissed the jury, Hunting Horse and Fuentes informally answered questions from the panel about evidence they likely would have heard if the trial had gone ahead, Johnson's criminal record and poor disciplinary record in prison. At least six on the panel said they were comfortable with the 20-year plea deal. One man said he would have agreed to 25 years, while another said he thought Johnson deserved 35 or 40 years.