State Child Protective Services workers knew that it was unsafe for 2-year-old Frankie Gonzalez and his sisters to be alone with their mother.
In the months before Frankie's body was found on June 2, Laura Villalon had repeatedly tested positive for opioids and methamphetamine, according to reports from a CPS investigator. Frankie's younger sister had drugs in her system after her birth in January, while Villalon was on parole from state prison.
Caseworkers also knew Villalon previously had six children taken from her because of drug use.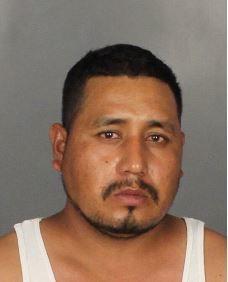 While the public focus so far has largely been on Villalon, Waco police arrested the boy's father, Lorenzo Gonzalez, 28, of Waco, late Wednesday on a felony charge of abandoning or endangering a child. He has no criminal record. Jail officials said Gonzalez was at McLennan County Jail being processed on the charge by 9:30 Wednesday night, and police said he is accused of intentionally leaving Frankie with Villalon despite signing a CPS agreement stating he would not leave the boy with her. Further details were not immediately available.
Because of Villalon's ongoing drug use, CPS had required her to be supervised at all times while she was with her youngest three children, according to state court records the Tribune-Herald obtained.
But those measures failed to keep Frankie from dying while in the care of Villalon, who later hid his body in a metal trash bin and told police the boy disappeared during a park outing, police said.
Villalon, also known as Laura Sanchez, 35, remains in the McLennan County Jail on a first-degree felony injury to a child charge in Frankie's death and on a state hold for an alleged parole violation.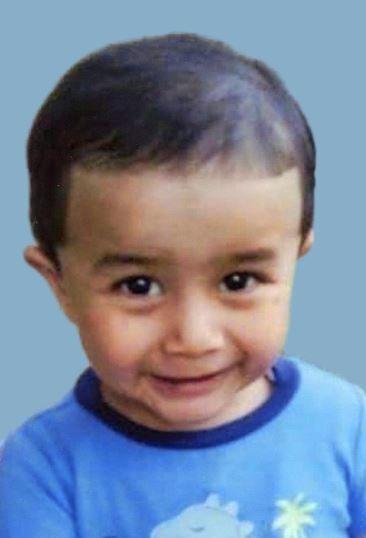 Frankie's death is still under investigation, and no autopsy report has been returned, leaving the details of the death unclear.
But the death raises questions about why Villalon had unsupervised access to the three children and whether the system meant to protect them failed.
John Lennan, a spokesperson for the Texas Department of Family and Protective Services, declined Tuesday to answer specific questions about his department's interaction with Frankie's family, including whether the agency failed in its duty to keep him safe. Lennan said "case-specific information" about CPS investigations is confidential by law, adding that any documents released are done so at the discretion of the courts.
In more general terms, Lennan said a CPS caseworker is required to make contact with a family at least monthly, but can visit "more frequently if needed."
Associate Judge Nikki Mundkowsky, who presides over CPS cases in McLennan County, conducted a hearing via teleconference in the case this week.
CPS officials are seeking to terminate Villalon's parental rights to Frankie's sisters. The parties agreed to allow the girls to remain in state foster care for now and to forbid visitation by Villalon and the girls' father, Lorenzo Gonzalez.
Mundkowsky also ordered Gonzalez, who previously has tested negative for drugs, to be tested randomly and for Villalon, should she be released from jail, to be drug tested regularly. She also ordered Gonzalez to take a paternity test to prove whether he is the girls' father.
Mundkowsky sealed court records two weeks ago pertaining to CPS efforts to remove Villalon's daughters. The judge has declined to unseal them and has not responded to Tribune-Herald requests to provide redacted copies. The judge has said she sealed the records in the interest of the children's well-being.
The newspaper has since obtained those sealed records, which include an affidavit filed by a CPS investigator seeking emergency removal of Villalon's 6-month-old and 3-year-old daughters.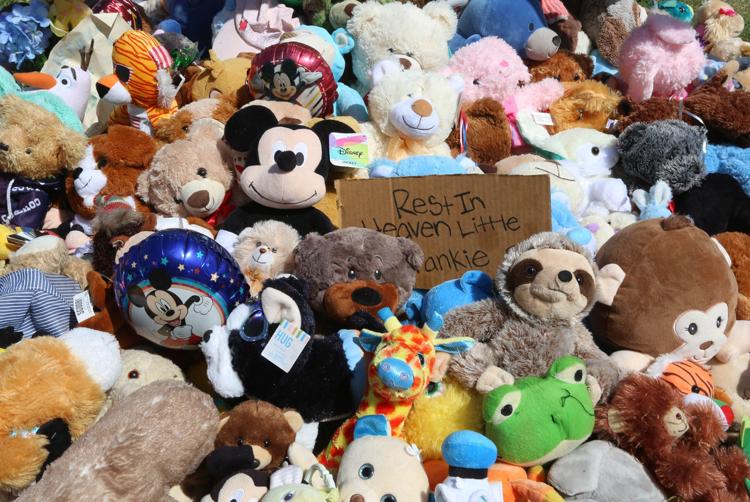 Court documents show Lorenzo Gonzalez had primary legal custody of Frankie and his two sisters at the time of the boy's death.
The older girl had been placed in his care after her birth in February 2017, when opioids were found in her system, court documents show.
Villalon was pregnant with Frankie when she entered prison in December 2017 after violating her probation on a burglary case, court records show. He was born the next month, and Gonzalez took custody of him.
Villalon was paroled from prison on May 9, 2019, and in January, she had her youngest daughter, who also went into Gonzalez's care.
A CPS affidavit shows the mother had tested positive for drugs while pregnant, and that the baby was born with opioids in her system.
In an April 24 CPS hearing, state officials ordered that Villalon could be with her children only with supervision, leaving Gonzalez with primary custody of the three.
Police have said they believe Frankie died May 28 while in the care of his mother, who later disposed of his body in a trash bin near Park Lake Drive.
On June 1, Villalon reported that Frankie had disappeared during an outing to Cameron Park, setting off a frenetic law enforcement and communitywide search. Some family members and other volunteers searched the park all night.
While the search for Frankie was ongoing, Gonzalez told a CPS investigator he and Villalon recently had reconciled because he thought she was doing better and had shaken her drug habit.
He said he left the three kids with her but said he thought the CPS-approved supervisor was supposed to come to the house to make sure Villalon was not alone with the kids, the CPS investigator's affidavit states.
As the search turned up no leads, police began to doubt Villalon's story, and on June 2, she led them to the trash bin where Frankie's body was found wrapped in trash bags, police have said.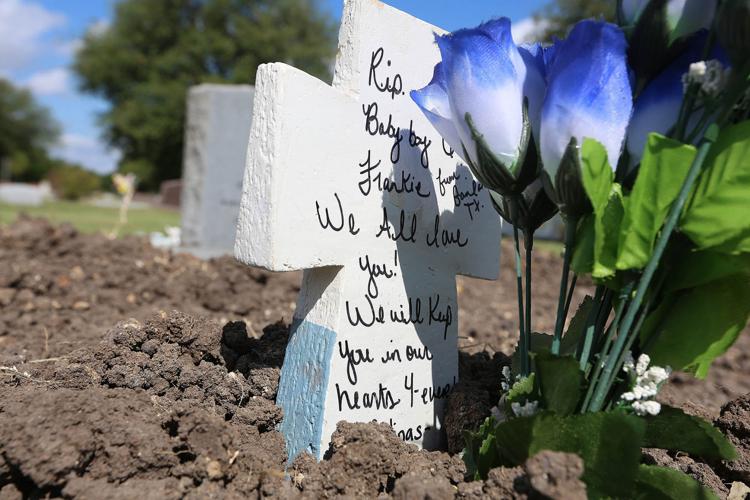 While the cause of Frankie's death has not been reported, a CPS affidavit states the 3-year-old sister talked about it in a forensic interview on June 1.
She "stated that her brother Frankie fell in a pool and hurt his arm and closed his eyes and didn't open them back up," the affidavit states.
In an interview in Spanish with the Tribune-Herald early Wednesday before his arrest, Gonzalez, the father, said he still does not know how Frankie died.
He said he and Villalon were living together, but he left the children with her while he was working because he trusted her.
He said Villalon told him on May 28 that Frankie had gone to stay with Villalon's adult son in Killeen, a statement he later found out was a lie.
Sign up for our Crime & Courts newsletter
Get the latest in local public safety news with this weekly email.