A woman whose false report of a missing toddler triggered a statewide Amber Alert and a six-hour police search Monday in Cameron Park was arrested in her son's death Tuesday after leading police to his body in a trash bin, Waco police said.
Police arrested Laura Sanchez, 35, on a first-degree felony charge of injury to a child with intent to cause serious bodily injury resulting in the death of Frankie Gonzales, 2.
Sanchez, who was booked into McLennan County Jail under the name Laura Villalon, guided police Tuesday to her son's body in a metal trash bin near Park Lake Baptist Church, 3701 Park Lake Drive. The previous day she had told police the boy disappeared during a family outing at Cameron Park's Pecan Bottoms area.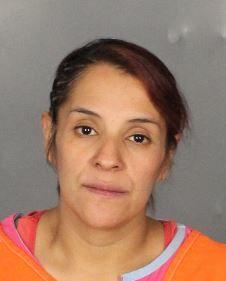 "What we know now is that the child was never at Cameron Park," Waco police Officer Garen Bynum said. "We want to put that out there that it was probably a coverup by mom to try and avoid the situation."
According to an arrest affidavit, Sanchez told police Tuesday that Frankie Gonzalez died around May 28, and she did not report his death. Police stated Sanchez kept her son's body in her home until about May 30, when she disposed of his body in a trash bin, near North 27th Street and Alice Avenue.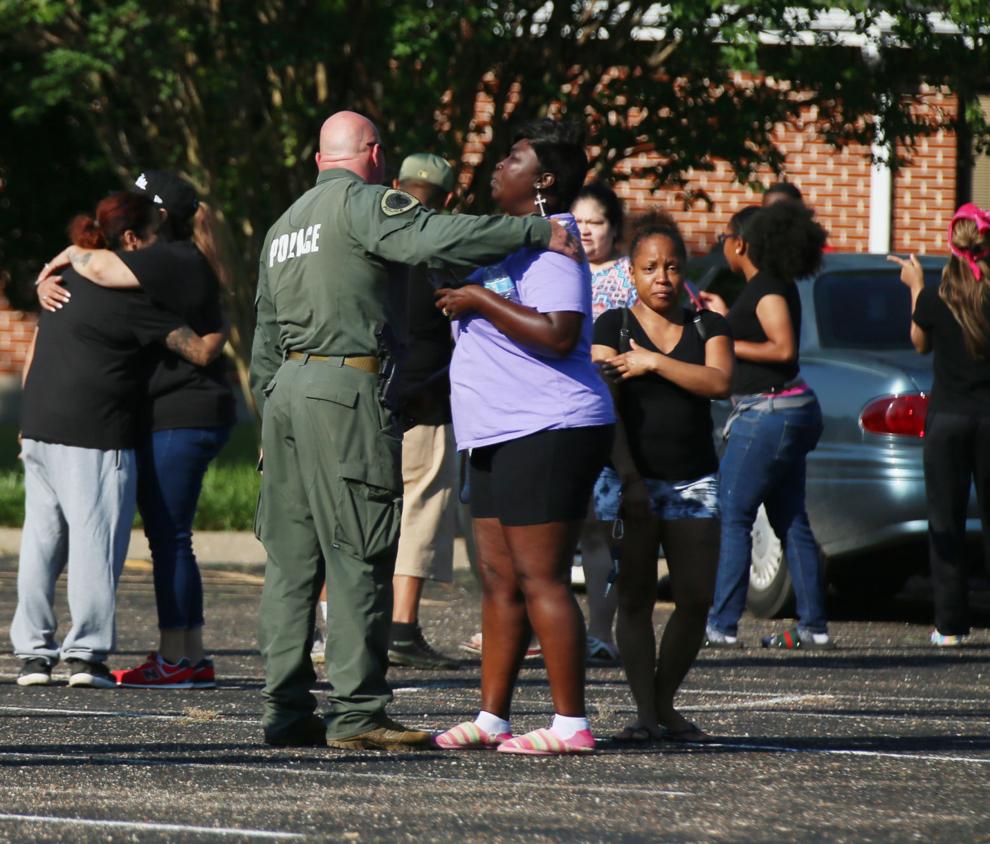 "Sanchez told (police) that she had been the only person in care and custody of Frankie on approximately May 28 when he died," the affidavit states. "(Police know) there is no way Gonzales caused his own death. Sanchez told (police) she kept Frankie's body in her house (until) about May 30 when she disposed of it in the dumpster."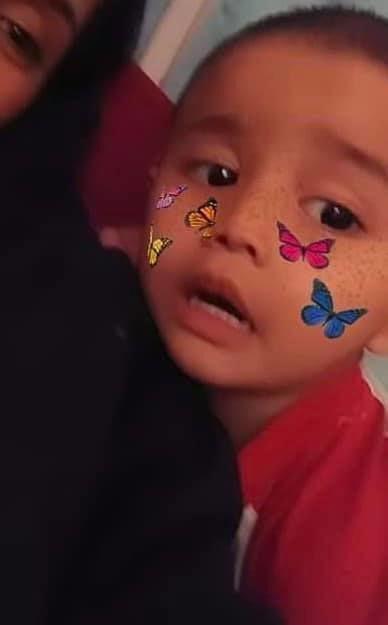 Justice of the Peace Dianne Hensley declared the child's death Tuesday and ordered an autopsy. Police declined to comment on the type of injury the child had, but said they believed the body found was that of Frankie Gonzales.
Sanchez reported her son reported missing shortly before 2 p.m. Monday, not long after posting an update on her Facebook post at 1:15 p.m.
"On my way to the park with my lil ones," the post read.
Sanchez told police she was in the restroom near the splash pad at Pecan Bottoms, and when she turned she found that her son had disappeared. Police brought in search dogs, boats and a helicopter to search for Frankie, then suspended the search as night fell.
An Amber Alert was issued Monday evening after search efforts came up empty. Bynum said police believed as of Monday night that foul play was involved, but did not have enough information to speak of it publicly.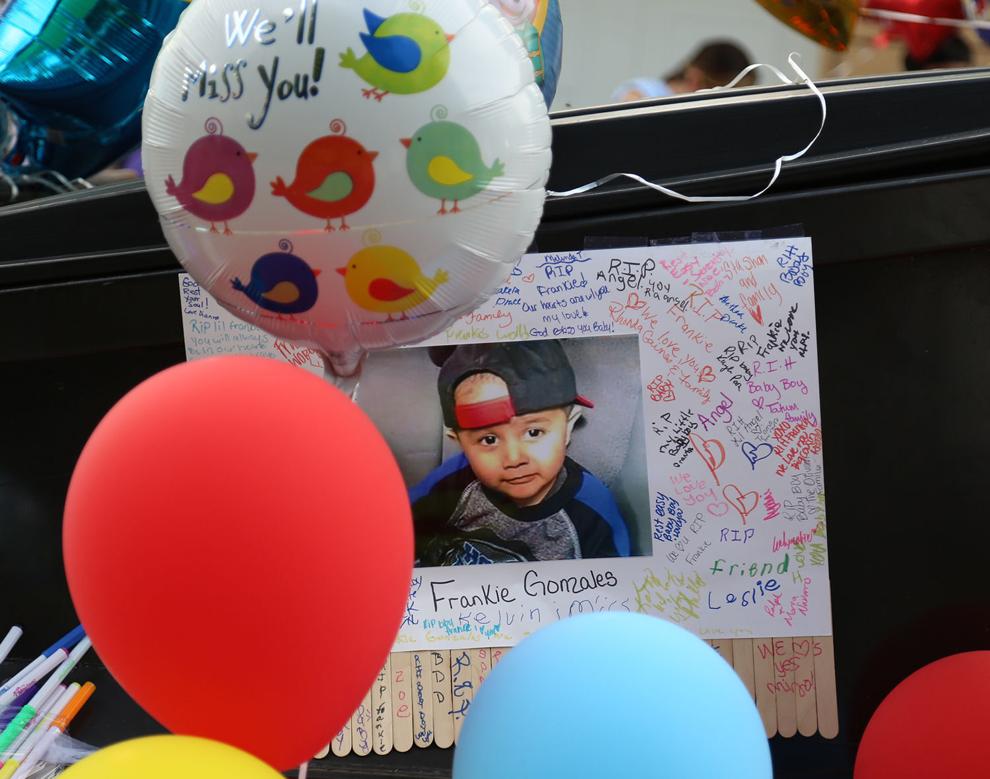 The affidavit states investigators questioned Sanchez throughout the day and into the night Monday. Late Monday, she admitted to police that she had told them several lies, including a statement that Frankie had been with Sanchez's adult son in Killeen over the weekend, according to the affidavit.
Early Tuesday, a family member called police and said Sanchez had confessed, according to the affidavit. Police read Miranda rights to Sanchez, who then said the boy's body was in a trash bin near 27th Street and Park Lake Drive, the affidavit states.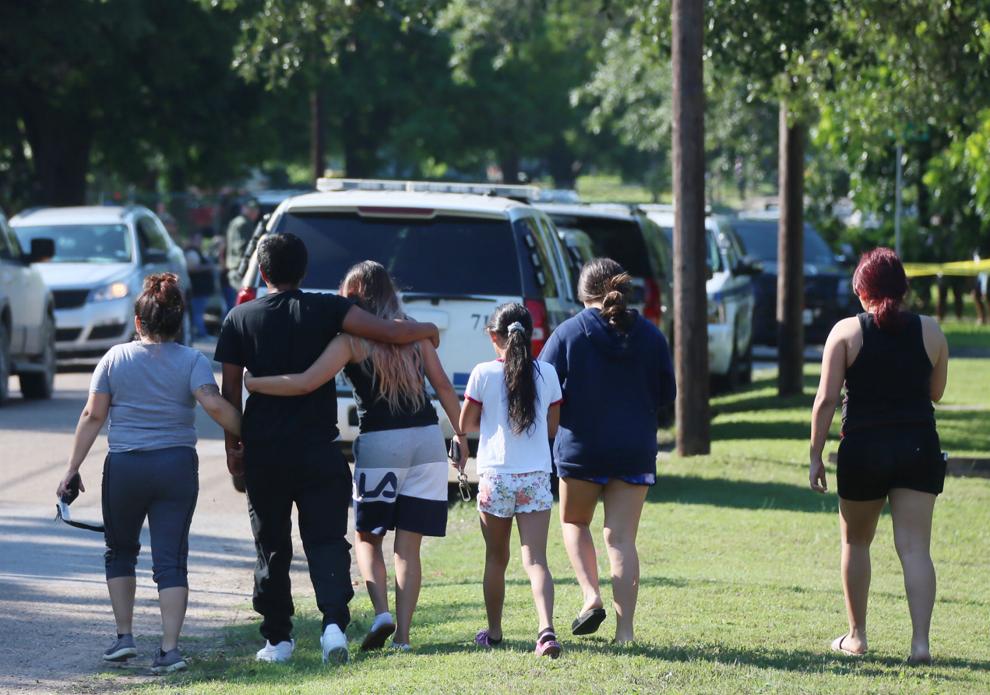 Sanchez has a prior criminal history in McLennan County, records show. She was convicted in 2012 for burglary of a habitation in 19th State District Court and was placed on deferred probation for six years.
In 2015, deferred probation was revoked, and she was sentenced to 10 years of probation. In 2017, probation was revoked and she was sentenced to six years in prison. She was paroled last May and was scheduled to finish parole in September 2022.
Sanchez was booked into McLennan County Jail in January on unpaid traffic fines, according to jail records.
Acting Waco Police Chief Frank Gentsch joined the search Tuesday morning shortly before the boy's body was found.
After the discovery, he and Bynum thanked the community for the massive overnight search effort and expressed condolences to the family.
"The community absolutely came together on this and us as a police department could not be more proud of the city we serve for all the help we've gotten," Bynum said. "Unfortunately this did end in a very, very tragic way."
Through the afternoon, concerned residents memorialized Frankie by affixing balloons and stuffed animals around the trash bin. Hastily assembled vigils at the Park Lake Baptist Church parking lot and at Cameron Park drew large crowds in the evening.
More than 200 gathered for the Park Lake Baptist vigil, lighting candles and shedding tears for the little boy.
Amos Humphries, senior pastor at Park Lake Baptist Church, and members of his church prayed together and asked the crowd to turn to God for healing.
"When many of you heard Frankie was missing, you were concerned," he said. "Many of you ran to the park to look. You shared posts on social media to rally the community and the community rallied together and I think that is what is so shocking.
"We were all looking for a different outcome, or something that was positive and that didn't happen but I want to assure you the fact that we are here together, the fact that we rallied together, bonded together over this, that is positive."
The family of Frankie Gonzales joined the memorial, wearing T-shirts with the little boy's image and joining in prayer.