Waco police arrested a parolee Tuesday morning after he cut off his ankle monitor and led officers on a car chase, Waco Police Department spokesperson Cierra Shipley said.
Officials started looking for Michael Daniel Garza, 33, who is on parole for aggravated assault with a deadly weapon, on Monday night after he cut off the monitor, Shipley said.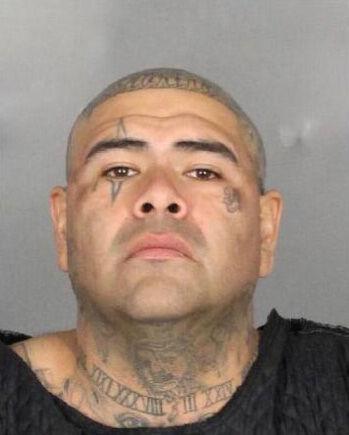 Officers started pursuing Garza after they found him driving a Nissan Kicks, and he threw a gun out of the car window during the pursuit, Shipley said. She said she could not say when or where the chase started.
Officers lost contact with Garza. Shipley said she could not say when or where that happened.
Police received a report at 7:47 a.m. Tuesday of an abandoned and suspicious vehicle in the 3800 block of Austin Avenue and determined the vehicle was the Nissan Kicks that Garza had been driving in the chase, Shipley said. Officers found another gun in the vehicle, she said.
Witnesses told officers they had seen a man and a woman walk away from the abandoned vehicle and toward where Garza was believed to be hiding, Shipley said. She said she was unable to release information on how Garza was located, but the SWAT unit responded.
Police arrested Garza and two others in the 4100 block of Waco Drive. He had been in the garage of a residential-style building there, but it is unclear whether he or the other two people arrested had any previous connection to the location. The other two people were identified as Fermin Cruz Jr., 25, and Samantha Ristich, 24, and were arrested on unrelated warrants.
It is also unclear how or whether Cruz or Ristich have any previous connection to Garza or the chase.
Garza remained in McLennan County Jail on Wednesday with bond listed at $20,000. Jail records list a parole violation and third-degree felony charges of evading arrest in a vehicle, tampering with evidence and two counts of unlawful possession of a firearm.