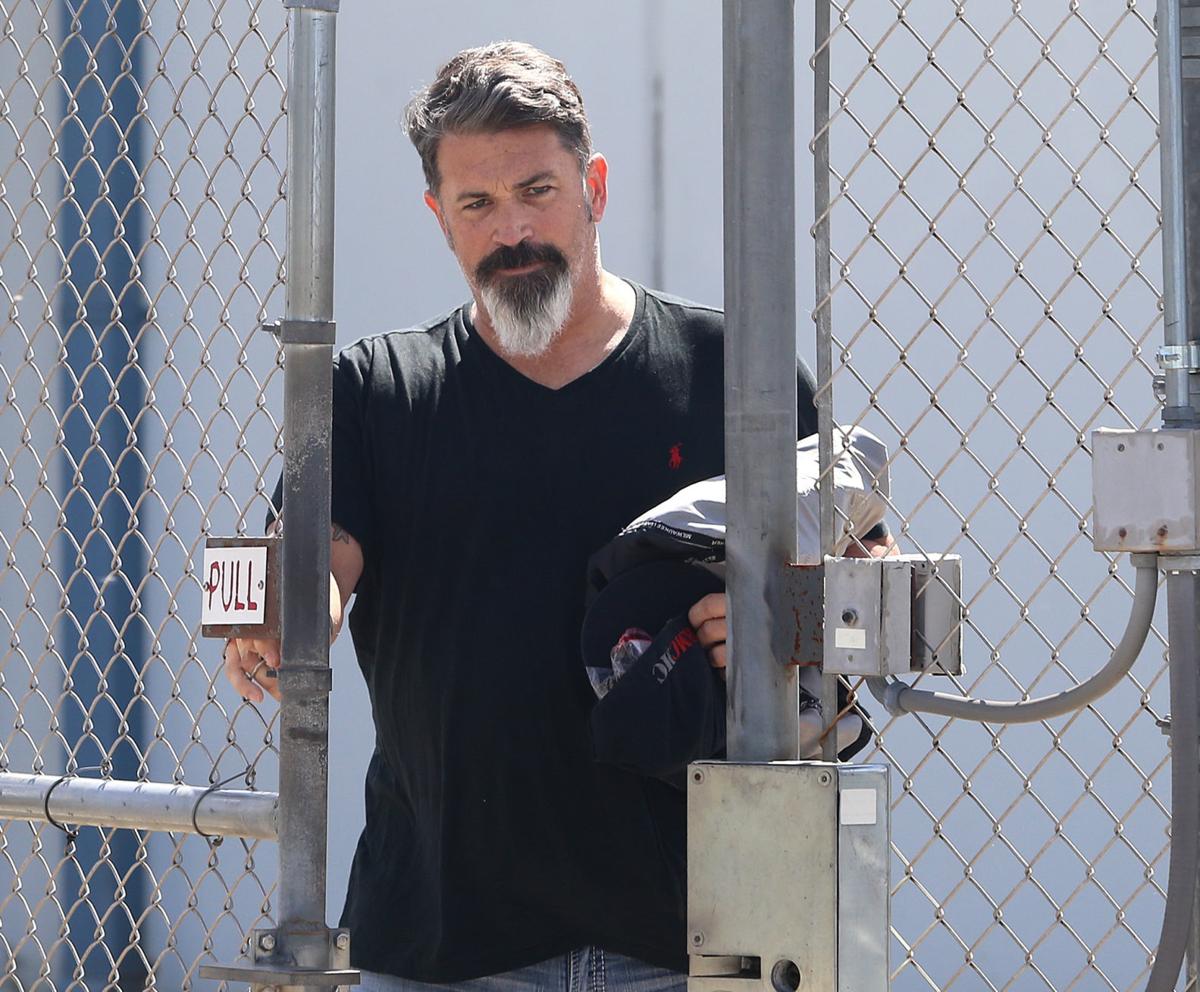 The Waco police undercover officer who arrested Waco attorneys Seth Sutton and Chelsea Tijerina in an alleged murder-for-hire scheme had been assigned to infiltrate a motorcycle club for which Sutton serves as founding president, according to law enforcement sources.
Sutton, 45, and Tijerina, 33, walked out of the McLennan County Jail Tuesday afternoon after posting $1 million bonds each after their arrests on charges they conspired to hire the undercover officer to kill Tijerina's ex-husband, Waco attorney Marcus Beaudin.
Both Sutton, who was released about 4:45 p.m., and Tijerina, who was released about 3:30 p.m., declined comment as they left the jail parking lot. Tijerina got into a car driven by a woman, while Sutton was driven away from the jail by Joey Ash of Ash Bail Bonds, who posted both bonds.
Both left the jail wearing ankle monitors, which were ordered as a condition of their bonds. They also were ordered to abide by a 9 p.m. to 6 a.m. curfew, prohibited from contacting Beaudin or potential witnesses in the case and prohibited from possessing a gun, knife or other weapon.
While the undercover officer is named in arrest records in the case, the Tribune-Herald does not identify officers working undercover unless they are called to testify in court. Arrest documents don't mention the biker club affiliation, but the officer started riding with Sutton's motorcycle club, the Red Mouse Cult MC, and became a prospective member. Law enforcement sources said the officer was assigned to investigate "gang-related" activities.
A number of defense attorneys in town who know the officer and who saw him in posts from the Red Mouse Cult MC Facebook page had been wondering why he was riding with the group. Law enforcement sources said Sutton did not know he was an officer when he reportedly gave him $300 to buy a gun to kill Beaudin, who was arrested in February on child indecency charges.
Arrest affidavits filed in the case do not specify how much Sutton and Tijerina offered to pay for her ex-husband's death or say why they wanted him killed. Law enforcement sources say the interaction between the attorneys and the officer likely was recorded.
The pair were arrested on first-degree felony charges of solicitation of capital murder after a Texas Rangers investigation of the alleged scheme. According to arrest records, Sutton solicited the undercover officer on May 14 to kill Beaudin, and the two talked about the plot before Sutton offered to pay for the gun and to help the officer leave town after he committed the murder, records show.
After the initial meeting between Sutton and the undercover officer, Waco police enlisted the help of the Texas Rangers on May 20. The next day, Sutton and Tijerina met with the undercover officer to plan the murder, arrest affidavits state.
Tijerina, who graduated from Baylor University Law School in 2011, provided details about Beaudin's whereabouts and how to carry out the murder, according to police reports.
"Chelsea Tijerina (Beaudin) and Sutton provided a timeline for the murder as well as establishing alibis for Chelsea Tijerina (Beaudin) and Sutton," affidavits state. "On May 22, Sutton met (with the undercover officer) an provided (the officer) with $300 to purchase a firearm to be used to murder Marcus Beaudin."
The alleged plot was to be carried out at Beaudin's home, the affidavits allege.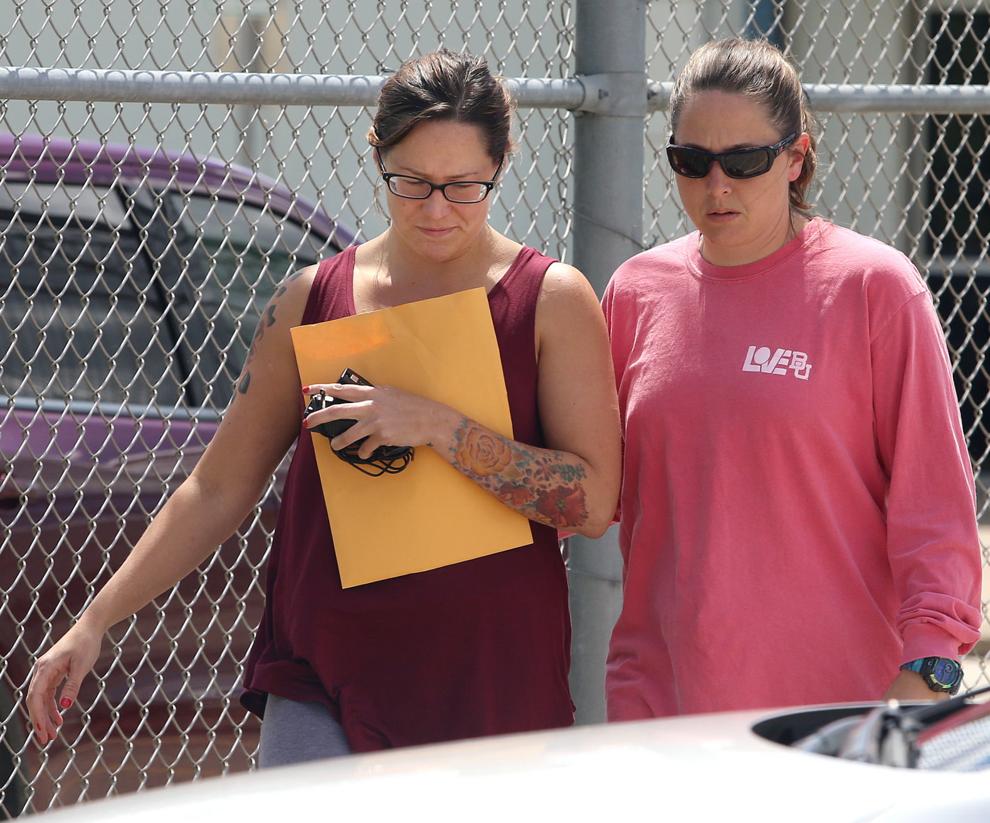 Fort Worth attorney Jeff Kearney, who represents Sutton, declined comment Tuesday, saying he only recently has been retained and has not had a chance to "investigate the facts and circumstances."
Waco attorney Jessi Freud, who represents Tijerina, also declined comment Tuesday.
Beaudin, 37, was arrested in February on a felony charge of indecency with a child. Woodway police accused Beaudin of sexually touching a 10-year-old family member in December. He has not been indicted by a grand jury, and Beaudin's attorney, Josh Tetens, has said Beaudin denies the claims.
Beaudin declined an interview request Tuesday, but issued a statement through Tetens.
"Mr. Beaudin is glad he and his family are safe and thankful for the assistance of the Texas Rangers and the Waco Police Department," Tetens said.
Well-known attorney
Sutton is a well-known attorney in Waco, establishing his early career with a number of successful defensive efforts in drunken-driving cases.
Sutton represented Jeff Battey, a Bandido from Ponder, after Battey was wounded in the arm and arrested in the May 17, 2015, biker shootout at Twin Peaks in Waco.
The charges against Battey, a former Marine, along with those of the other 154 indicted in the melee, ultimately were dismissed.
After his involvement in the Twin Peaks case, Sutton took up riding on his own and founded the Red Mouse Cult MC in Waco. Sutton also won an acquittal for Bandido Daniel Machado in January in Abilene on charges that Machado and other Bandidos robbed a rival club member who drove through their "turf" while wearing the rival club's vest.
Sutton and the Red Mouse Cult MC has a prominent social media presence, featuring photos of their meetings at the "mouse hole."
Sutton was victimized while riding his motorcycle on April 2019, when a motorist struck him after a verbal confrontation at a fast-food restaurant drive-thru line on North Valley Mills Drive. Sutton suffered road rash and bruised ribs, but was wearing a helmet and avoided life-threatening injuries, he said.
Sutton announced in December 2017 that he intended to challenge two-term District Attorney Abel Reyna. However, his Democratic campaign never took off, and he folded it officially eight months later.
Born in Abilene and raised in Joshua south of Fort Worth, Sutton graduated from Plano High School and Texas Tech University. He graduated from Baylor University Law School in 2005 and has been practicing criminal law in Waco since 2006.
He also has made a name for himself locally as an actor in Waco Civic Theatre productions. He played Jacob Marley in the 2008 production of "A Christmas Carol," played the title role in 2016 as a murderous barber in "Sweeney Todd," and was featured in "All Hallowed" in 2012 and "Love, Sex and the IRS" in 2010.
He also was in a non-WCT production of "The Laramie Project" in 2009 and represented the Waco Hippodrome Theatre in a lawsuit against the "Greater Tuna" company for contract violations.
Sutton lived in New York City from 1997 to 2002 to pursue a career in musical theater. He appeared in what he has said were several "off-off-off Broadway" plays and musicals until the events of Sept. 11, 2001, closed down many Broadway theaters. Sutton moved to Waco and entered Baylor Law School in May 2002.