Keith Antoine Spratt, who waited 1,613 days in jail for his day in court, was found not guilty Thursday in an alleged 2015 murder-for-hire scheme that left Joshua Ladale Pittman dead.
The 19th State District Court jury of nine women and three men deliberated about six hours before acquitting the 33-year-old five-time felon of capital murder in the December 2015 shooting death. Pittman was gunned down while he played video gambling machines at the Pick N Pay Foodmart, 504 Faulkner Lane.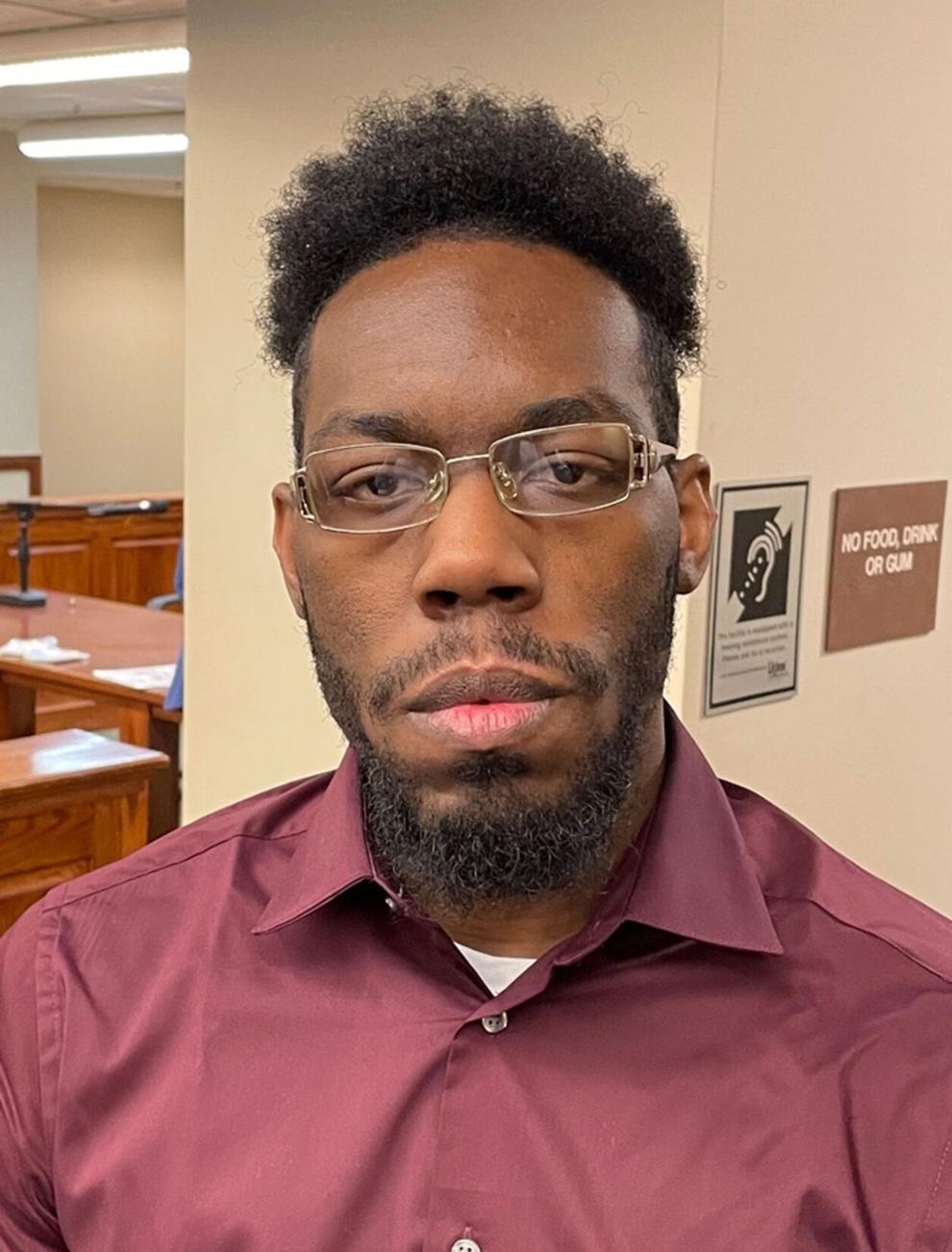 Three prosecution witnesses during the four-day trial either identified Spratt as the shooter or said he bragged to them that he shot Pittman after being hired by Tyler Sherrod Clay in retribution for Pittman robbing Clay after a dice game. Each of the state's witnesses had multiple felony convictions and admitted they were either looking to get a better deal on pending felony cases or to cut their prison sentences by cooperating with the prosecution.
Defense attorneys Russ Hunt and Russ Hunt Jr., who hammered away at the credibility of the witnesses, said after the trial that the character and credibility of the state's witnesses no doubt played a large role in Spratt's acquittal.
"I think that the jury considered the testimony of the state's witnesses and decided they weren't credible," Russ Hunt said. "I think the jury took their job very seriously and we are very pleased that they followed the law."
Russ Hunt Jr. said, "Mr. Spratt is so pleased that the jury took their job so seriously and did the right thing."
Despite the acquittal, Spratt is not expected to be released from jail any time soon. He picked up two new charges, indecent exposure and assault, during his time in the McLennan County Jail. He was arrested on allegations he exposed himself to a female jail employee and assaulted another inmate.
He also has aggravated robbery, possession of cocaine with intent to deliver, possession of methamphetamine with intent to deliver, possession of heroin with intent to deliver and evading arrest with a vehicle indictments pending against him.
Spratt has felony convictions for unauthorized use of a vehicle, aggravated assault, evading arrest with a vehicle and two convictions for possession of a controlled substance.
Christi Hunting Horse and Vanessa Fuentes, the assistant district attorneys who prosecuted the case, did not return phone messages after the trial. McLennan County District Attorney Barry Johnson said his office is a strong advocate of the jury system.
"We disagree and are disappointed with the jury's verdict, but we respect their verdict and we respect our system," Johnson said. "We prepared the case and we did the best we could do in the case and we respect our jury system."
Clay, Spratt's co-defendant who is charged with hiring Spratt to kill Pittman, was convicted of capital murder in 2018. His conviction was overturned in May and he is set for retrial in March in Waco's 54th State District Court.
If Spratt had been found guilty of capital murder, he would have been sentenced to an automatic life prison term with no parole.
In prosecution testimony Wednesday, James Spears, a four-time felon, told jurors Pittman robbed Clay after a dice game and that Clay offered him $10,000 to kill Pittman. Spears acknowledged that he would have done it for free because they had been friends for two decades.
"I really was offended to think he thought I was motivated by money," Spears said. "He could have come to me on the strength of our friendship."
Spears, who was on parole at the time, did not have a gun. He was trying to get one to kill Pittman when he was arrested for an unrelated robbery, he testified.
Hunting Horse asked if Spears would call that "divine intervention." He said yes.
"As I look at it now, I think it is beyond reckless to take the law into your own hands like that," he said. "At the time, that's just the way it was. It's street law."
After Spratt was arrested in Pittman's death, he messaged Spears through sign language from a separate holding area that Clay had paid him $15,000 for the hit, Spears said. Later, Spratt sent Spears a note to give to Clay's uncle, who was housed in the same area as Spears. Spears said the note said to tell Clay's uncle that Clay still owes Spratt $5,000.
On Tuesday, Donta Stuart, 37, testified that he was in the convenience store and thought a robbery was imminent when he saw Spratt hesitate as he came inside with a bandanna covering part of his face and his hands in his pockets. Stuart, who told the jury he had known Spratt for 20 years, said Spratt walked toward where Pittman was, and that he and another person in the store ran to the walk-in cooler after he heard multiple gunshots. Stuart is serving a 12-year term in federal prison for conspiracy to distribute heroin.