U.S. Marshals in Fort Worth have arrested Damarion Degrate, 17, a Waco resident charged with the murder of a man he found through Grindr.
Degrate was arrested Monday morning for the second of three shootings that occurred the night of August 17. A Waco PD press release stated an investigation into the shootings revealed all three victims had met with Degrate on Grindr, an LGBTQ dating app.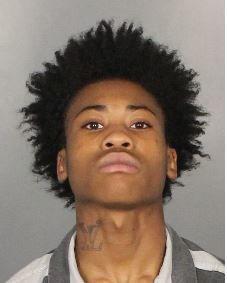 "It was through this app that Degrate communicated with the victims and made plans to meet up with them," the press release stated. "After meeting up with the victims, Degrate shot all three of them."
Degrate was arrested in August and posted a $200,000 bond after being arrested in connection to one of the three shootings.
Police believe Degrate arranged a meeting with Jonathan Breeding, 23, after communicating with him through the same app about two hours after the first shooting on Aug. 17. Breeding, who was also shot in his car near the 1400 block of North 34th Street, later died at a local hospital.
Bynum said Breeding was found at roughly 2:15 a.m. in a vehicle that had crashed into a pole near the intersection of North 34th Street and Brook Circle. Earlier that morning, police responded to a corner store at North New Road and Bosque Boulevard, where another victim drove himself after being shot. Later, police found a man with a gunshot wound at North 36th Street and Grim Avenue.
Waco PD issued the warrant for Degrate Oct 8 in connection to the shooting death of Breeding. Degrate is also the primary suspect for the third shooting that night, which is still under investigation. No other charges have been filed.
Degrate had not been booked into McLennan County Jail Monday afternoon.
Sign up for our Crime & Courts newsletter
Get the latest in local public safety news with this weekly email.