Testimony is set to begin Wednesday in the trial of a 33-year-old former Mart woman charged with sexually abusing a young male family member for three years.
Aerial Monique Simon is charged in Waco's 19th State District Court with one count of continuous sexual abuse of a child and one count of indecency with a child by contact.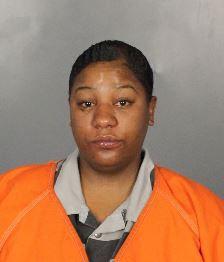 Prosecutors Will Hix and Sydney Tuggle and defense attorney Jonathan Sibley selected a jury on Tuesday at the Base, the multiuse facility on the Extraco Events Center grounds. Jury selection was delayed a day because the Base was used during the 11-day run of the Heart O' Texas Fair and Rodeo and was unavailable on Monday.
McLennan County officials have used the Base for jury selection for several months because it is large enough to allow for social distancing in an effort to protect the large jury panels summoned for court cases. Testimony will be held in the courthouse annex courtroom because it is larger than 19th State District Court.
Simon is charged with sexually abusing a family member starting around the time he was 11 or younger. She was arrested in January 2019 after the boy, then 13, reported to another family member that Simon abused him, and that outcry was reported to Seagoville police and Child Protective Services. The boy was living with a family member in Seagoville at the time, officials said.
"Throughout the investigation, the child told a very detailed, horrifying, but consistent story of sexual abuse to CPS, law enforcement and counselors," according to an arrest warrant affidavit filed in Simon's case. "The child couldn't remember all the time frames of these sexual assaults. However, he did remember an incident of this sexual abuse happening (at a Mart residence) when he was younger than 11 years old."
CPS reported the boy had touched a younger family member in a sexual manner, which officials said was potentially "an early-on indicator of sexual abuse by Simon." No action was taken at the time, the affidavit states.
Simon failed three polygraph tests, according to the affidavit.
"Simon was evading us after the polygraph was done and she tried to threaten the (victim's) family in attempts to scare or discourage the victim's father from pursuing charges," Mart Police Chief Paul Cardenas said after Simon's arrest in 2019.
If convicted, Simon, who has been in the McLennan County Jail about 1,000 days, faces a minimum of 25 years in prison without parole and up to life in prison without parole. The indecency charge is punishable by up to 20 years in prison.