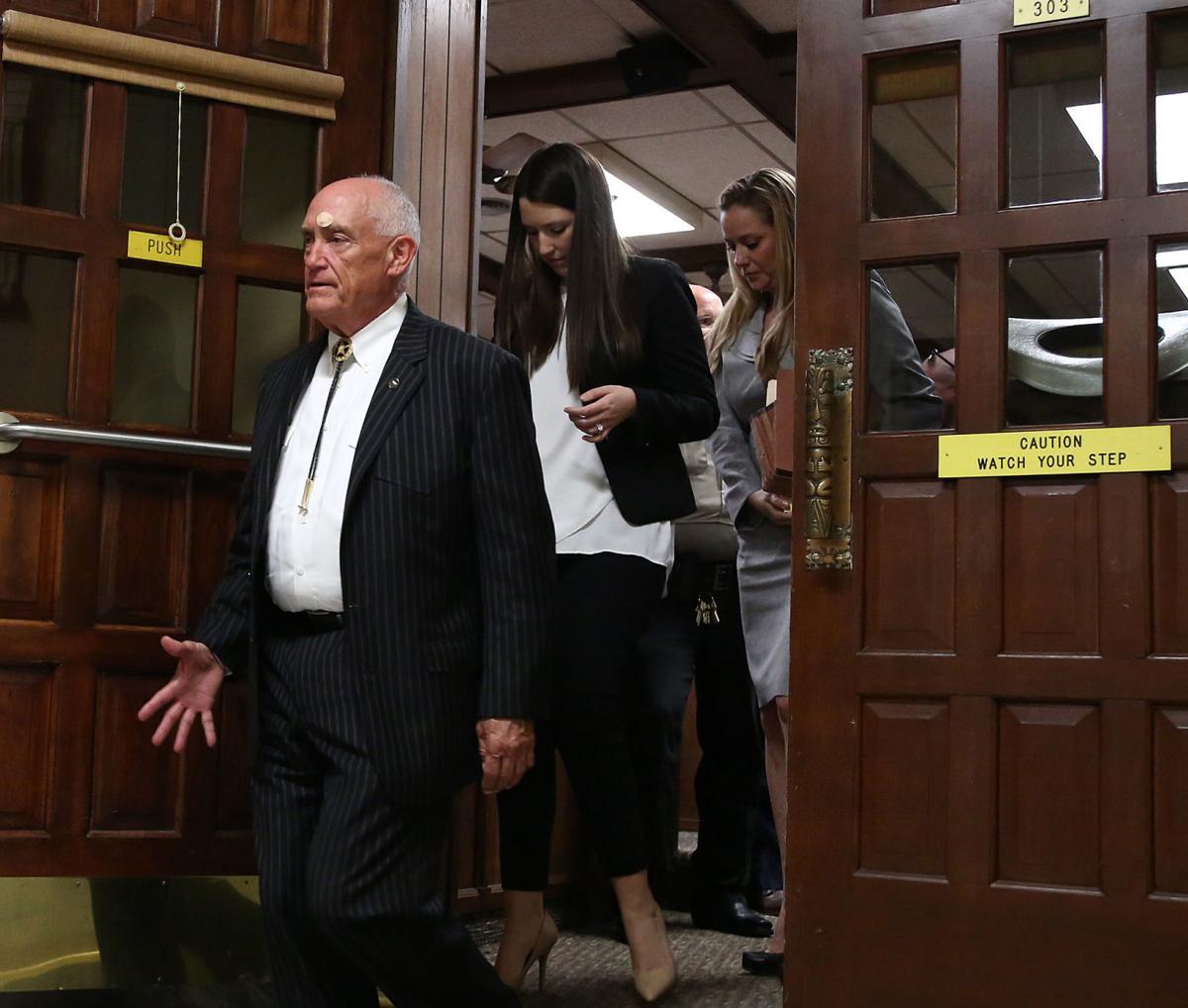 An attorney for six bikers arrested after the 2015 Twin Peaks shootout in Waco is asking a judge to appoint a special master to oversee the return of items seized from almost 200 bikers who went to jail.
Houston attorney Paul Looney filed a civil petition Wednesday morning in Waco's 414th State District Court asking Judge Vicki Menard to appoint someone to help "make order out of all this chaos," as Looney put it.
Looney, representing Ray Nelson, Phillip Ray White, Cody Ledbetter, Marcus Ryan Pilkington, William English and Morgan English, said he is trying to help them and others get items returned to them that were seized by police and prosecutors after the shootout that left nine dead and 20 injured.
Items being sought include "wallets, cellular phones, vehicles, clothing, identification and other papers, firearms, knives, tools, chains, belt buckles, shoes, boots and money," according to Looney's petition.
"There is no reason any of this property should not be returned without delay," Looney said. "In fact, there is good cause to appoint a special master due to the volume of individual items of property involved, believed to be over 1,000 individual items."
Looney said it does not matter to him who is appointed to oversee the project, but said someone with auditing skills would be helpful.
"This is in the nature of accumulating a valid inventory," Looney said. "I don't care who does it. I would just like to see someone start to get after it and start to make order out of all this chaos and start putting closure to this."
Only one case out of 155 indicted went to trial, and that ended in mistrial. The majority of the cases were dismissed by former District Attorney Abel Reyna, and District Attorney Barry Johnson dismissed the remaining 24 cases in April, after he took office in January.
"It is necessary that this property be returned, and it is both cumbersome and excessively burdensome on the courts for each of the nearly 200 arrestees to individually have to litigate for return of their belongings," Looney's petition states.
Tom Needham, McLennan County executive assistant district attorney, said several layers remain in play.
"There are a lot of moving parts on this deal," Needham said.
Statute of limitations
First, there is no statute of limitations on murder cases, and cases involving the deaths of at least three of the bikers remain open, he said.
"Murder cases don't close," Needham said. "So to the extent we become privy to additional information, however it comes to light, we need to have information that relates to the deceased people and those who may have shot them in order to pursue those murders. Normally, you don't dispose of evidence in murder cases. That's how you prosecute cold cases, so we want to maintain proper custody of some of this evidence."
Also, state and federal civil lawsuits are pending over the shootout. About 130 bikers have filed federal civil rights lawsuits against the city of Waco, McLennan County, Reyna, law enforcement officials and others, while customers and others imperiled by the shootout that day are suing Twin Peaks, its former franchisee and others.
Judges presiding over those lawsuits have entered orders involving how evidence in the case is to be handled, and it is possible they might have a say in how Looney's request is viewed, Needham said.
Looney said the fact lawsuits remain pending "doesn't change a thing as far as I am concerned."
"If those judges have an issue, they can always issue a protective order," Looney said. "But frankly in civil suits, there is no procedure to hang on to other people's stuff while the suits are pending. If those courts feel they have a special reason to do so, let them come and argue it. But until they do, we need to have something in place to restore these people's wrongfully taken property."