Update, 12:13 p.m. Tuesday:
The mother of 2-year-old Frankie Gonzales has been arrested on a warrant charging her in connection with his death.
Laura Sanchez, 35, of Waco, is charged with first-degree felony injury to a child with intent, according to the affidavit. She taken to McLennan County Jail late Tuesday morning.
A news conference was scheduled for 1 p.m. at police headquarters, Waco police said. 
In the arrest affidavit, police said Sanchez lied Monday when she reported that her son had disappeared from a restroom in Cameron Park, a report that set off an hourslong search at the park.
Sanchez on Tuesday morning guided police to the trash bin where the boy's body was found, according to the affidavit. 
Sanchez told the officer that Frankie died while in her care on or around May 28, and she kept the body in her house until Saturday, when she disposed of it in the trash bin. 
According to the affidavit, Sanchez lied to police on Monday when she said Frankie had been with Sanchez's adult son in Killeen over the weekend.
Sanchez has a prior criminal history in McLennan County, records show. She was convicted in 2012 for burglary of a habitation in 19th State District Court and was placed on deferred probation for six years. In 2015, deferred probation was revoked, and she was sentenced to 10 years of probation. In 2017, probation was revoked and she was sentenced to six years in prison. It was unclear Tuesday how much of that sentence she served.
The body of a young boy was found Tuesday morning in a trash bin near Park Lake Baptist Church is believed to the that of a toddler who disappeared Monday from Cameron Park, Waco police said.
Police blanketed the area near North 27th Street and Alice Avenue shortly before 9 a.m. after investigators learned the body of a young child was found inside a large metal trash bin. 
Waco police spokesman Officer Garen Bynum did not confirm the age of the child, but said it is believed to be the body of 2-year-old Frankie Gonzales, whose disappearance prompted an Amber Alert and an hourslong search at the park Monday.
"Investigators learned throughout the investigation that there was potentially a body here in a Dumpster," Bynum said. "We have located the body of a small child that we believe to be the missing juvenile, but we have not been able to confirm that at this time."
Frankie Gonzales was reported missing around 2:30 p.m. Monday. Police brought in search dogs, boats and a helicopter to search for him, then suspended the search as night fell. Waco police, McLennan County Sheriff's Office, Waco Fire Department, the Texas Department of Criminal Justice and others joined the search. 
Acting Police Chief Frank Gentsch joined search efforts early Tuesday morning and was among the first officers on Alice Avenue. He expressed sympathy and condolences for the family and thanked the community for its effort overnight and Tuesday.
On Monday afternoon, the boy's mother told police she took her son into the bathroom near the splash pad at Pecan Bottoms and he went missing after she looked away for a moment, Bynum said.
An Amber Alert was issued Monday evening in an attempt to locate the boy. Bynum said no suspect information was attached to the Amber Alert as police were unsure if the boy had wandered off or was taken by a person.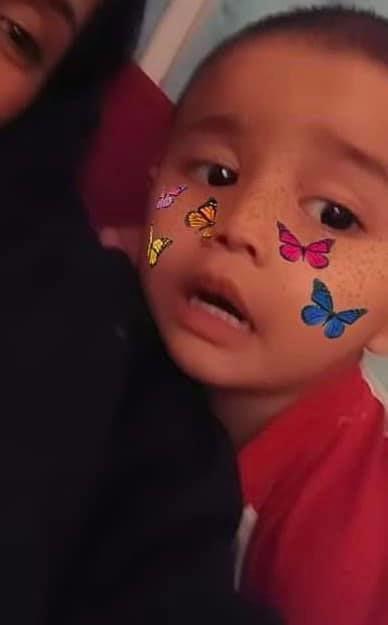 "The Amber Alert was out of precaution just because there was so much unknown, but it was definitely a possibility that he was taken from Cameron Park," Bynum said. "We are exploring all avenues as to whether he was actually taken from Cameron Park or anything else."
Bynum said Tuesday that police began to suspect foul play Monday night, but they have no information about a possible suspect.
"This is a tragic scene for our community and for our police officers today, too," Bynum said. "A lot of us are parents too and this is just heartbreaking to see, but we will do our absolute best to investigate this fully, like to do every case, for this child."
Police remained throughout the Park Lake Drive area Tuesday, with SWAT officers helping with crowd control. A large group of bystanders stood in the church parking lot and were comforted by police as crime scene technicians worked around the neighborhood.
Bynum credited the community for social media postings and spreading information in hopes of finding the boy. He said search parties full of volunteers and their vigilance throughout Waco helped police find the boy.
"The community absolutely came together on this and us as a police department could not be more proud of the city we serve for all the help we've gotten," Bynum said. "Unfortunately this did end in a very, very tragic way."
A candlelight vigil is planned by community supporters a Cameron Park, at Pecan Bottoms, where the boy was last seen at 8 p.m.