A judge revoked the bond of a Waco woman charged in an alleged drunken hit-and-run incident last year that almost killed a Baylor University student, after police uncovered a Facebook video appearing to show her drinking and smoking marijuana while driving.
Judge Ralph Strother of Waco's 19th State District Court granted a state motion Tuesday to find Gabriela Shay Estrada's $75,000 bond insufficient and to increase it to $100,000.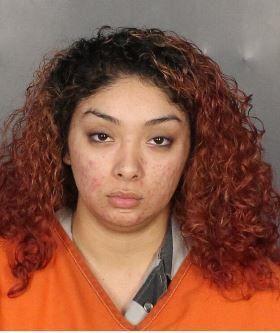 Estrada, 22, was indicted in March on charges of intoxication assault, aggravated assault and failure to stop and render aid in the Dec. 15, 2019, hit-and-run incident in which 20-year-old Grace O'Heeron was badly injured while walking near South 12th Street and La Salle Avenue.
Estrada is charged with hitting O'Heeron, a Baylor student, as she was crossing La Salle Avenue about 2 a.m. and then fleeing the scene. O'Heeron, who suffered significant injuries, was found lying in the roadway.
At the bond revocation hearing Tuesday, O'Heeron's father, Pete O'Heeron, testified that Estrada contacted him on Facebook Messenger in an attempt to create sympathy for her so the system might show her mercy.
He said she was apologetic and reached out in an apparent attempt at reconciliation. He said he told her that she nearly killed his daughter and the best thing she could do would be to accept responsibility for her actions.
In other testimony, Waco police Detective John Clark showed the judge a 7-minute Facebook Live post from last month that was posted by Estrada's boyfriend, whom Clark identified as a local gang member.
Estrada, who was driving, could be seen drinking from a container in a paper bag and smoking what appears to be marijuana that her boyfriend passed to her. The judge told Estrada he was convinced she was drinking and smoking marijuana while free on bond.
In increasing Estrada's bond, Strother also ordered her to wear a drug patch, to refrain from alcohol and to have no further contact with the victim, her family or any of the state's witnesses in the case. A drug patch collects sweat that can later be tested for traces of drugs that otherwise might not be detectable by the time a standard test is administered. The judge ordered Estrada drug-tested on Tuesday, and the results came back negative, court officials said.
Estrada's attorney, Cody Cleveland, said he expected Estrada to post the new bond and to be released from jail by Tuesday night.